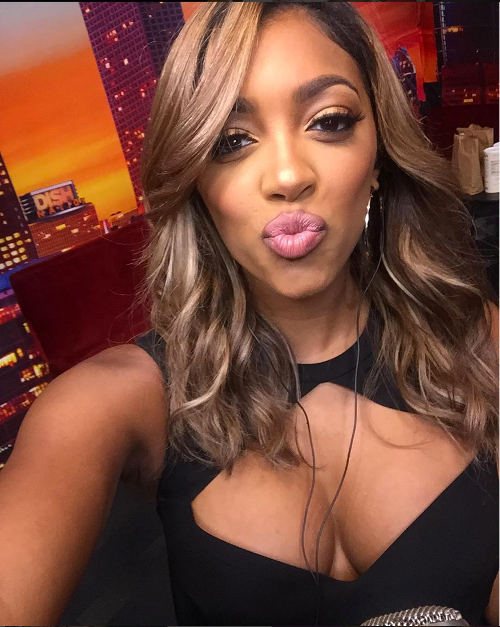 For the second time in recent months, Porsha Williams collapsed in public!  Details inside....
It was a scary afternoon for "Real Housewives of Atlanta" star Porsha Williams.  She reportedly passed out in the parking lot of an Atlanta shopping center this afternoon.
TMZ reports she was rushed to Piedmont hospital after gasping for air, then collapsing!
The 'Real Housewives' star was gasping for air in an Atlanta shopping center lot and fell to the ground. ATL Fire and Rescue came to the scene after multiple witnesses dialed 911. Porsha was taken to Piedmont Hospital.
This past March, she passed out on an airplane mid-fight.  She claimed it was due to low blood sugar back then.  No word on the cause for today's emergency, but she reportedly is still in the hospital and "doing ok."
Just yesterday, she posted about being "too blessed to be stressed." 
We hope she gets to the bottom of the health mystery soon!  Or some substanance.  Whichever comes first.
Photos: Instagram