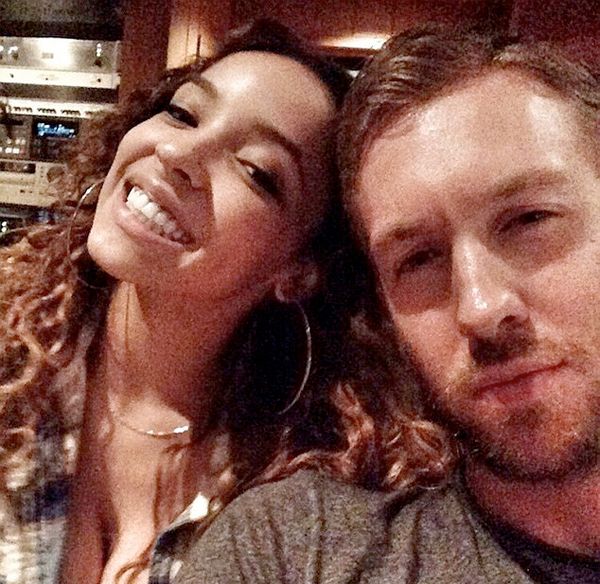 Music wrap up! Tinashe finally opens up about her love life addressing rumors that she's dating Calvin Harris,Lauryn Hill publicly praises Nas and DJ Khaled, and Bow Wow has announced his retirement from the rap game. Get the deets inside…
Rumors started swirling last month that R&B chick Tinashe is dating record producer Calvin Harris (aka Taylor Swift's ex-boyfriend) after being spotted on more than a few dates together in Malibu and West Hollywood.
The pair – who started getting closer than close after his break up with Taylor -- met after collaborating on a few tracks together.
Now, Tinashe is breaking her silence about their rumored romance.
Speaking to E! News ahead of her performance at Intrigue nightclub in Las Vegas on Saturday night, the "Superlove" singer confirms she's still SINGLE."I mean, I'm still definitely single, so that's all that we're at right now," said the "2 On" singer.
While she still claims to be single, it still doesn't negate that there may be something brewing between the two. Tinashe said Calvin offered up some advice before she hit the stage in Vegas saying,"He mostly just said, obviously, 'Just go out there.' Vegas is a different crowd every night so you never know what to expect, so I'm looking forward to it being a really good crowd. I know there are fans that have traveled from far, so I'm excited to see them."
She also weighed in on who's she siding with in regards to the Taylor Swift vs. Kanye West/Kim Kardashian West feud."I can't pick sides, I'm neutral! I'm Switzerland!," she said.
We're still keeping an eye out on these two.
In music news...
. @djkhaled@Naspic.twitter.com/k8RKEvAjKG

— Ms. Lauryn Hill (@MsLaurynHill) August 7, 2016
Major love!
Lauryn Hill is showering Nas and DJ Khaled with love for sampling the Fugees classic track "Fu-Gee-La" on "Nas Album Done" off Khaled's new album, Major Key.
She sent out a tweet to the Hip Hop artists saying, "DJ Khaled, thank you for that acknowledgement, and thank you and Nas for blessing up the chune lol Fu-Gee-La was a special song for us. I have fond memories of us and Salaam [Remi] recording that song."
L. Boogie, who's gearing up to go on tour later this month, revealed her son Zion Marley also added his own spin to the classic single writing, "My son, Zion, ironically laid his own thoughts down in a verse on this same song recently. There must be something in the air."
The "Ex-Factor" singer then congratulated Khaled on becoming a first-time dad writing, "May God bless your family and the arrival of your new child. I also remember that Humble Lion show! Grace and peace to both of you."
As for how Nas and Khaled came up with using the sample, the Queensbridge rapper said it was Khaled's idea and revealed he asked for Lauryn's blessing before rapping over the tune. He told Complex,
"He knew exactly what he wanted. He had a couple of ideas, but the one we put out, that was the one he really wanted…I texted Ms. Lauryn Hill to ask her if she was cool, she said she was cool. She signed off on it, she gave me the approval…I just wanted to get her blessing and we were good."
Last week, Khaled sent out his own open message to Lauryn, thanking her for clearing the sample:
In in-case-you-care news: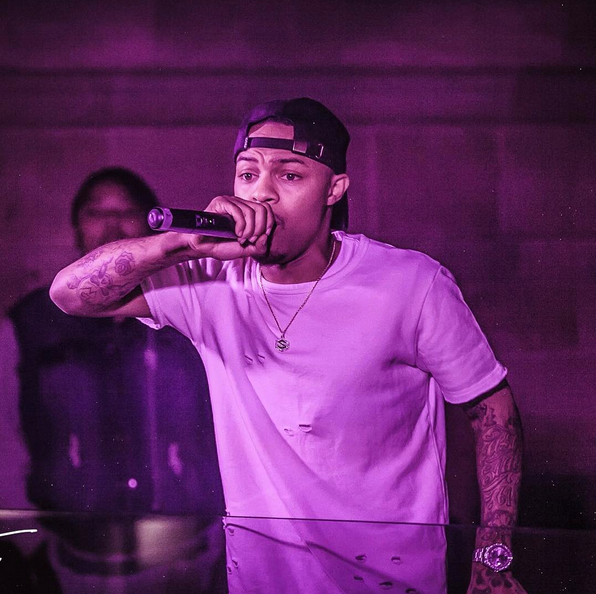 Bow Wow has announced he's retiring from the rap game. While he hasn't dropped a new album in a few years, he said he's going to drop one final album and then he's hanging up his mic. His last album will be titled NYLTH and it will be executive produced by his mentor Snoop Doog.
The reason he's bowing out of rap? The 29-year-old entertainer said he can't see himself rapping past the age of 30.
Peep his tweets:
"Retirement only means that it is time for a new adventure" over 10 million sold. This the last one. THANK YOU pic.twitter.com/XnWldHxYrB

— Shad Moss(Bow Wow) (@smoss) August 7, 2016
"I always said years ago i'd retire from music before 30. I just cant see myself at 30 years old rapping" pic.twitter.com/U7Fs4R6WMf

— Shad Moss(Bow Wow) (@smoss) August 7, 2016
"Made over 20 million off rap. Why be greedy? Im good with everything i accomplished. I made it to the white house" pic.twitter.com/bSnDdG7cRF

— Shad Moss(Bow Wow) (@smoss) August 7, 2016
Over 10 mil sold 6 arena tours 10 top 10's a few number 4 platinum albums 2 gold albums. IM DONE. https://t.co/yK7kpbpgfc

— Shad Moss(Bow Wow) (@smoss) August 6, 2016
We doubt any of you are shedding tears over his announcement, but we wish him the best!
Photos: Instagram