The YBF couples are all wrapped up in love this weekend. Peep pics of Ciara and Russell Wilson, Juelz Santana and Kimbella, Niecy Nash and Jay Tucker, Kirk Franklin and Tammy and more inside…
This YBF Weekend is filled with couples loving up on each other and we're here for all of the black love.
Adorable newlyweds Ciara and Russell Wilson are fresh from their honeymoon getaway and now it's time for the Super Bowl winning quarterback to get back to work.
The lovebirds were spotted mingling with fans at the Seattle Seahawks training camp in Seattle yesterday. CiCi was repping for her man's college alma mater rocking a University of Wisconsin-Madison sweatshirt.
After training camp...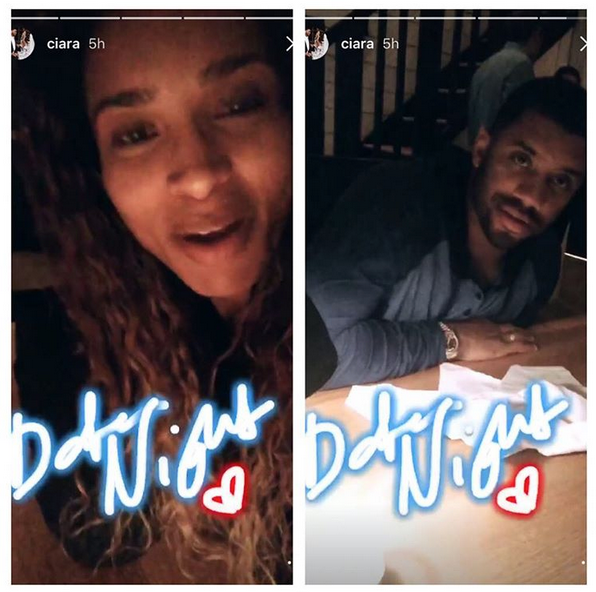 The Wilsons went on a cutesy candlelit dinner at San Fermo Restaurant in Seattle to dine on some good Italian eats. Take note, this is how you keep the marriage hot. Date nights with the one you love.
Another couple serving coupledom vibes...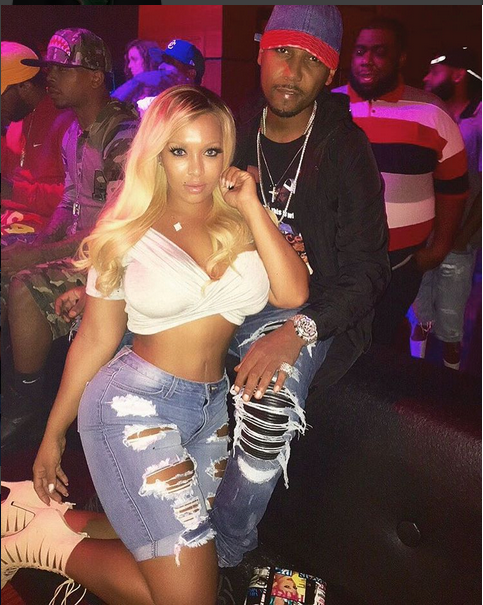 Rapper Juelz Santana and his longtime on-again off-again girlfriend Kimbella, former "Love & Hip Hop: New York" star, are still going strong. The drunk-in-love couple hit the party scene in D.C. together last night.
While their relationship has been through plenty of highs and lows (and social media beefs), it appears the two are currently on good terms. They have been packing on the PDA on social media, sharing their love with the world. Well good for them.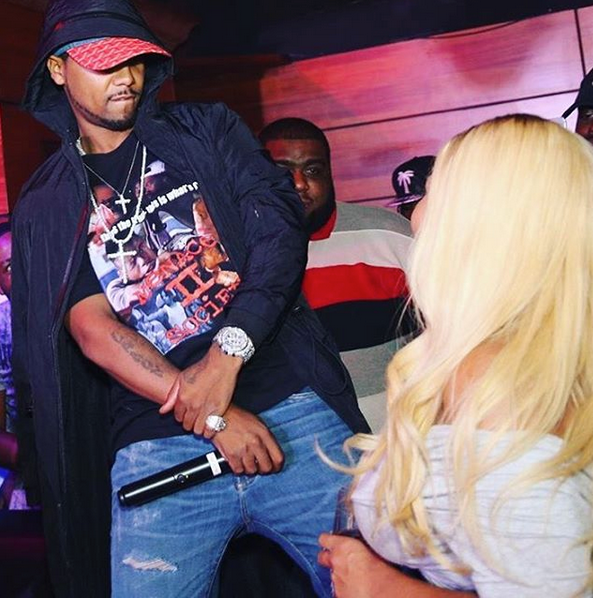 While hyping up the crowd on the mic, Juelz stopped to give his woman THAT look. She captioned, "Daddy looking at me like....We always have a blast in DC! Love you daddy."
SIDENOTE: That belly button though...
In married couple news...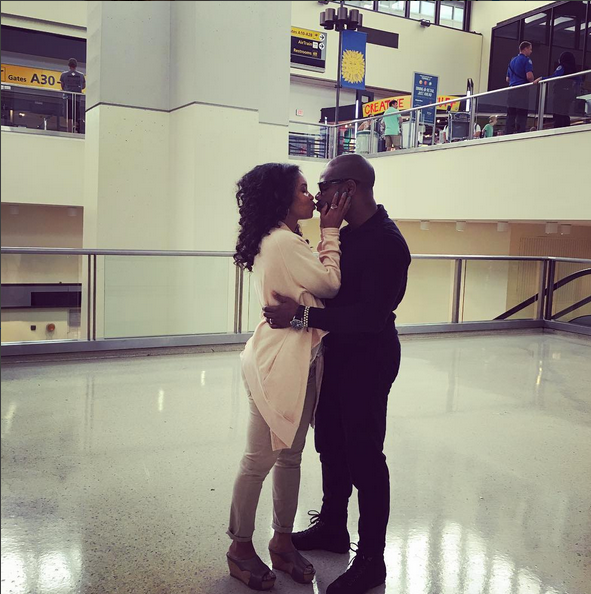 Gospel singer Kirk Franklin and his wife Tammy have been through some trying times that include deceit, lies and cheating. But through it all, they've remained as a unit and Kirk is more than happy that his woman stuck by his side.
He shared a touching story about how thankful he is for his wife being patient with him and giving him a chance to grow up.
Kirk affectionately shared:
Twenty years ago me and Tammy (bad grammar) had the worst fight at this very spot. Married for just a couple of months we had a fight right here as soon as we landed. Being the hot headed fool I was, I bought her a plane ticket and told her to go back home while I headed to my performance... Such a fool. It hurt her, like it should have....to be so easily sent away. See, I was a runner when I was younger, I'd push you away out of fear of you leaving on your own. Tammy tolerated way more than she should have. I sat in that airport and cried like baby, delaying the concert. Such a punk.. Pushing my woman away. I begged her to forgive me..thank God she did. NEVER did that again, and now look at us! A patient (not foolish) woman can change a man's narrative. Give him a chance or two to grow up, but don't make a sequel out of it. Glad that scene of the movie is over!
Aww!
EMMY nominated actress Niecy Nash is working it out to get her body tight and right for the upcoming ceremony that's scheduled to go down September 18th. For a total surprise, her husband Jay Tucker put together a workout date with their crew at Body Theory in L.A. How sweet!
The "Scream Queens" star posted a picture of herself being embraced by her hubby captioning, "ThankFULL hubby knew I wanted to get in shape for Emmys so he put together a great surprise workout date with our crew #workout #fellowship #love #blacklove #happilymarried"
Peep their cute workout video below:
Ha!
After working up a sweat...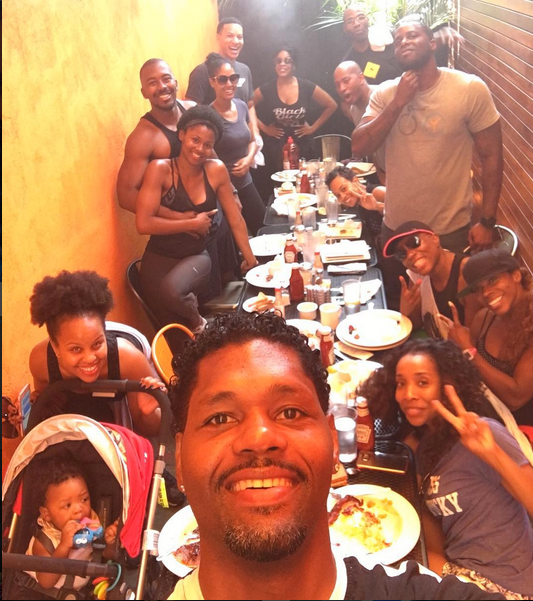 The couple enjoyed lunch with their friends and family, including actress AJ Johnson and celebrity publicist Kita Williams.
Former "The Real" co-host and singer Tamar Braxton is NOT here for her husband Vince Herbert getting a SnapChat account. She shared a funny clip about rebuking that "spirit" in the name of Jesus. Ha! Check it above.
Another day, another car.
26-Year-Old rapper Tyga bought his girlfriend Kylie Jenner a Maybach for her 19th birthday. It's unclear if the luxury car was leased or purchased. We find it odd that he would cop such a lavish gift being that there are rumors that he's going broke. Hmph.
Last year, Tyga copped Kylie a white convertible Ferrari 482 Italia (worth $320,000) for her 18th birthday.
Photos: Ciara's SnapChat/Kimbella's IG/Niecey's IG/Kirk's IG/ @Q13seattle @Janicemorinn