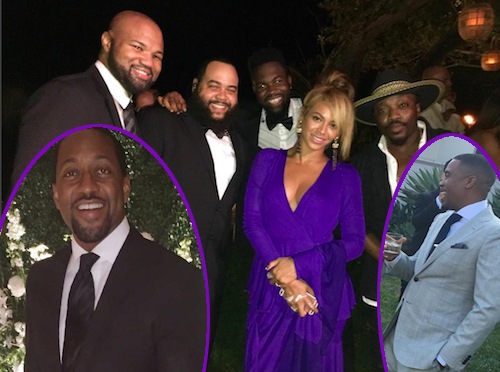 Wedding season is in full swing! The Carters, Nas and more made the rounds to their good friends' nuptials Saturday night.  Pics and video inside...
Anthony Hamilton and the Hamiltones were booked to perform at music executive Lyor Cohen's wedding last night in The Hamptons.  But it's Beyonce & Jay Z who the fellas ended up stanning out over: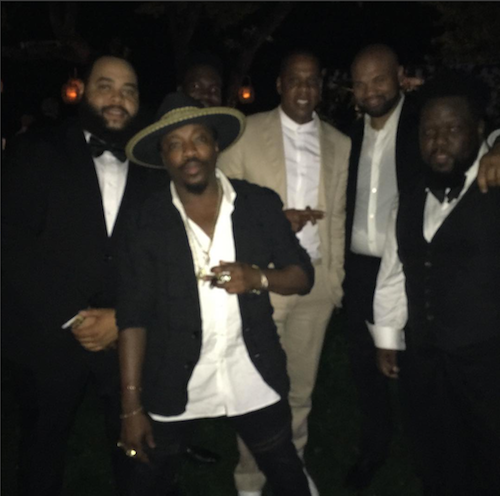 The crew posted plenty of pics with the couple after going nuts on IG telling people they also at the wedding.  They snapped pics for "those who didn't believe them" they said.  Ha!
Lyor's longtime friends Kevin Liles, Russell Simmons (not pictured) and more were also there to see him wed his bride Xin Li, a former basketball player & model from China who is now the deputy chairman of Christie's. 
Across the country in Cali, Nas was spotted at Bacara Resort & Spa in Santa Barbara yesterday looking dapper and wedding ready.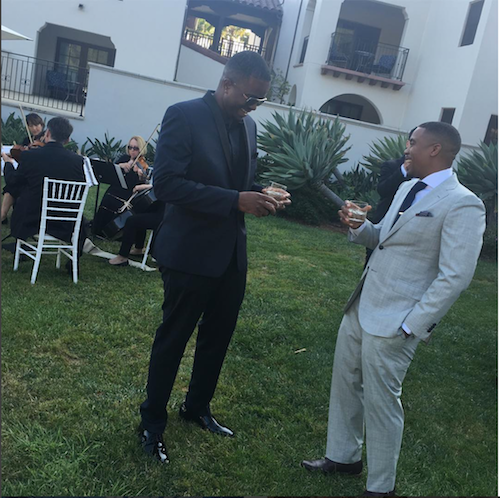 His homie Dee Murthy, whom he co-owns 12 AM shoe store with in Vegas, wed Hayley Murthy.   So Nas, Nas' manager and friends, and Dee's good friend Jaleel White were front and center at the beautiful setting taking in the Indian/American double ceremony:
Nas even hopped on the mic to do an impromptu performance of a few songs.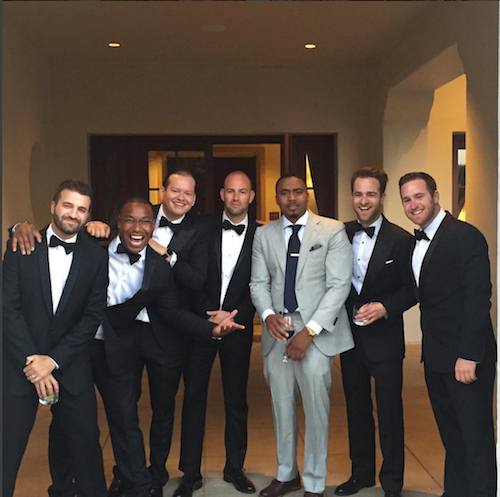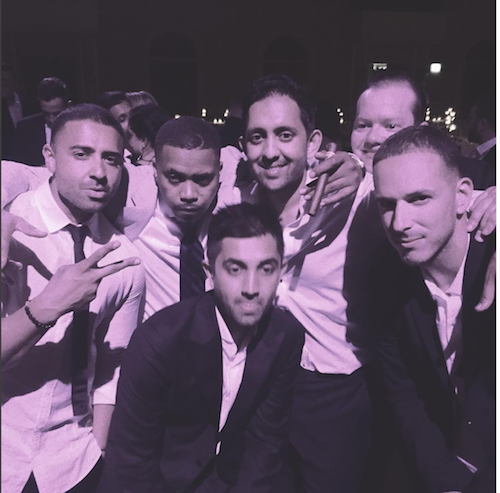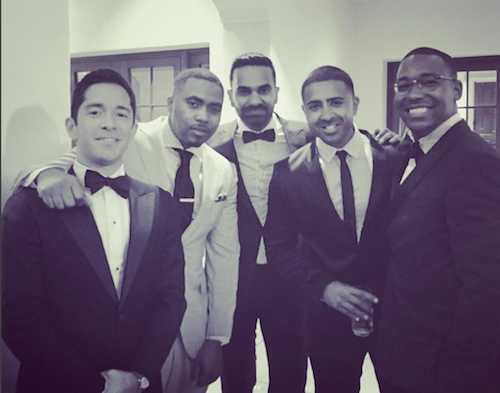 That Nas knows he's sexy AF....
Speaking of sexy, look who else popped up looking good: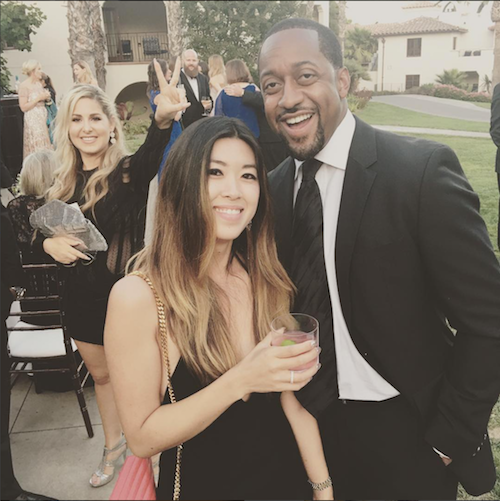 Oh ok Jaleel White.  We see you.  He snapped pics with fans a the wedding, and rocked traditional wear during the first part of the ceremony: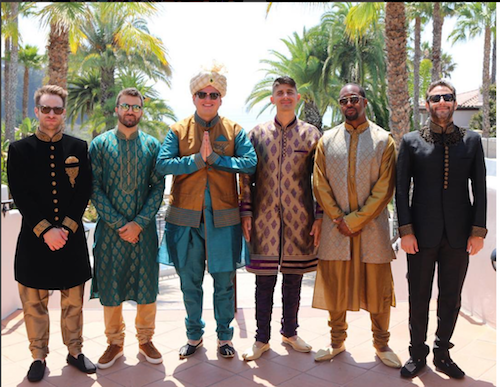 Nice.
Photos: @ericdlux, @briantoll, @rayhughesla, @nas, @afakhari, @jaleelwhite, @jvitomusiq