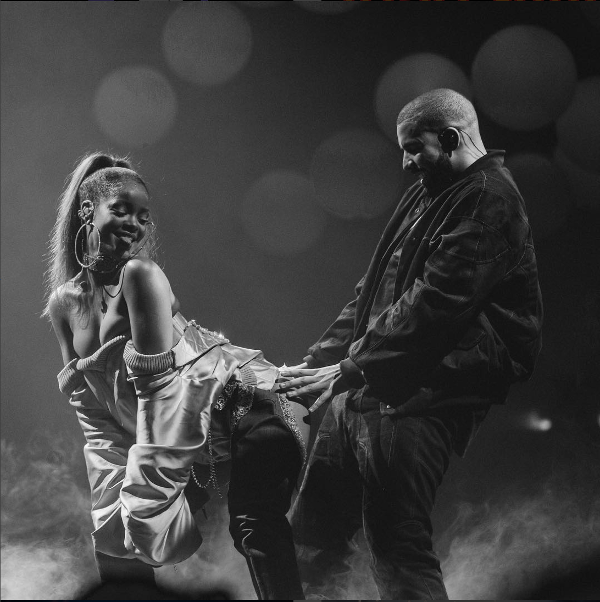 These two!  While Drake and Rihanna heated up the OVO Fest stage recently, it seems Drake was also busy telling his crew he's read to make the bad gal HIS girl.  But is Rih here for it?  Deets inside and more for OVO Fest....
Rihanna made her way to the 6 this weekend where her homieloverfriend Drake was putting on his annual OVO Fest.  Her surprise performance is just what the crowd wanted, and so did Drake.
They performed their Views track "Too Good" together for the first time and also "Work."  We don't know about y'all, but we're not grinding all up on our "friends" like this: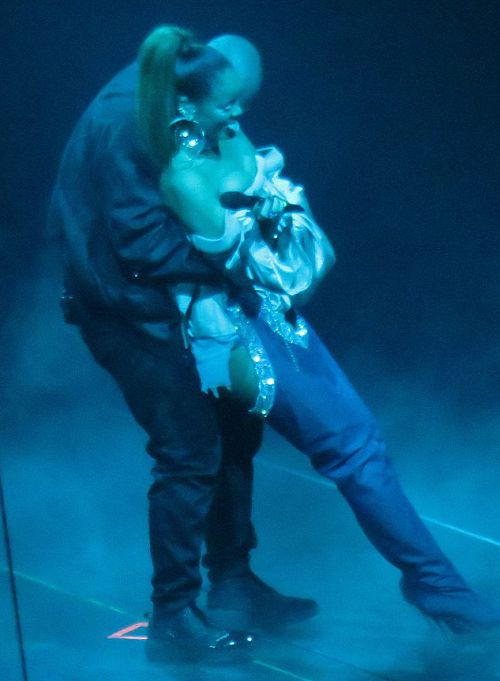 It's been quite obvious Drizzy's crush on her (and maybe even hers on him) isn't being kept a secret.  The two party together every night, creep out of each other's hotel rooms, and are seen together constantly.
Now, an insider told  E! News: 'They aren't seriously dating.'
Yet, the source did go on to say that the stars were in fact seeing each other, claiming: 'It's just for fun righThey aren't seriously dating.'t now.Apparently, though, the twosome are in fact seeing each other. 'It's just for fun right now.'
Hmph.  Drizzy posted the topmost pic while Rihanna just posted herself.  Womp.
Rih showed up -- in her Manolo denim chap-style boots -- for not one but two nights.  Check out video below.  Their chemistry is undeniable: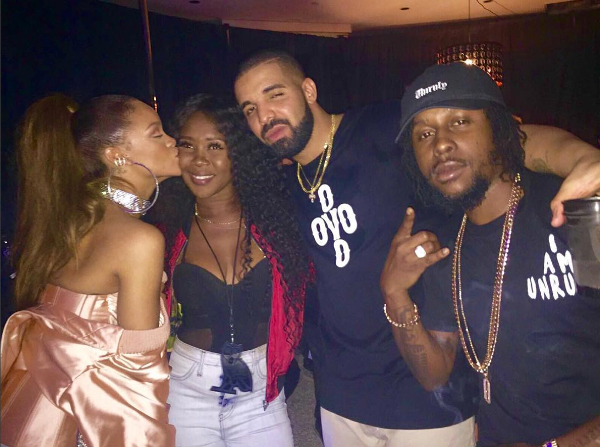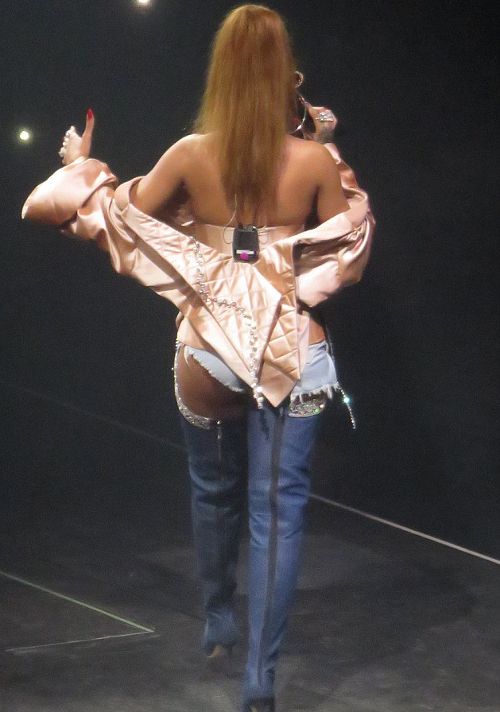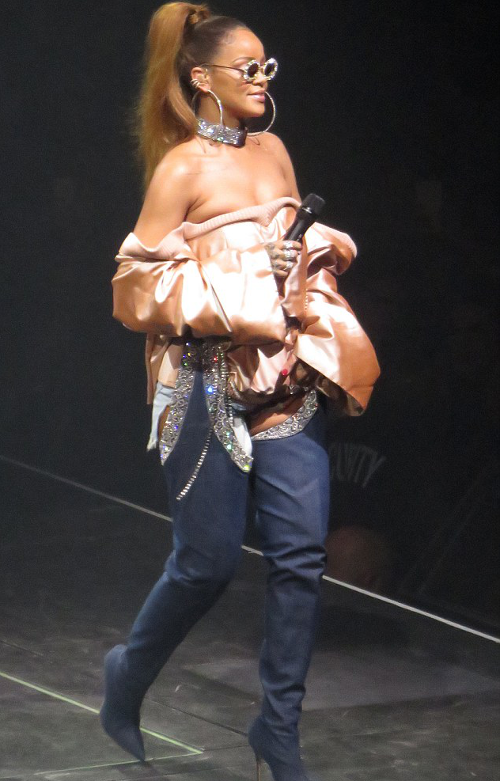 Drizzy had Kanye West and French Montana there too: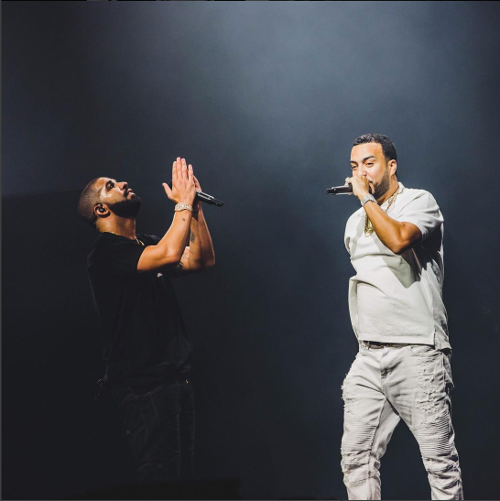 By the way, Drake and Yeezy teased a joint album.  Are we here for that?
Photos: