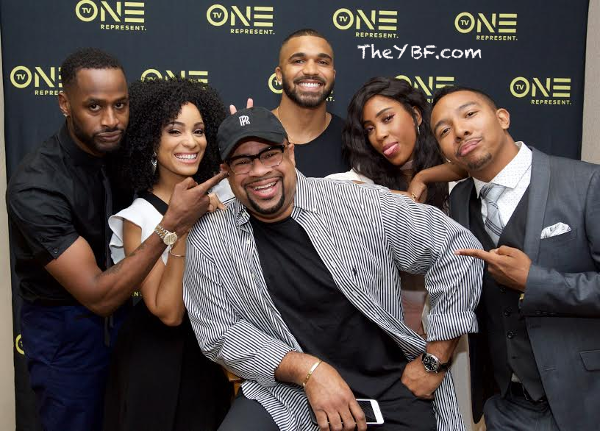 Russ Parr and the Ringside cast took center stage at the TCA Summer Tour to chop about their new film and a new trailer was released. Peep the pics and trailer, plus Chaka Khan is out of rehab and she's ready to hit the stage. Get it all inside….
Russ Parr has a new movie on his hands and it's going to be a knockout.
Before Ringside hits the small screen, writer/director Russ Parr hit up the TV One portion of the 2016 Television Critics Association Summer Tour held at The Beverly Hilton Hotel this week with the cast, including Jackie Long, Raney Branch, Sevyn Streeter, Tyler Lepley, and Allen Maldonado to dish on the new boxing film.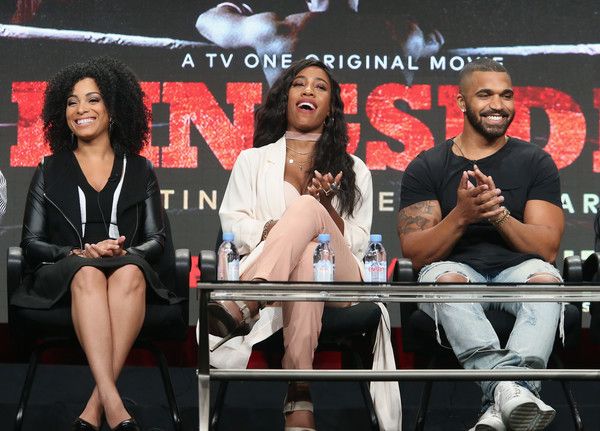 Ringside stars Tyler Lepley ("The Haves and the Have Nots," Baggage Claim) as undefeated boxer Jaxon Holley and explores the personal battles he faces outside of the ring while preparing for the biggest fight of his career. As he gears up for the epic fight, he's met with several distractions -- including family drama, thirsty groupies, and a manager with a serious gambling problem -- that try to deter him from his ultimate goal.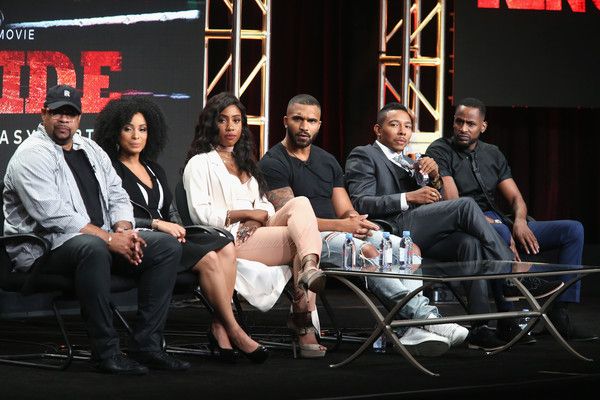 "I love portraying complex characters, and Jaxon definitely fits into that category," said Tyler. "On the surface, he fits the mold of the stereotypical braggadocios boxer, but that's simply a persona. In reality, he's a hardworking, highly educated man who cares about nothing more than providing for his family and friends. Bringing him to life onscreen pushed me as an actor in the best of ways."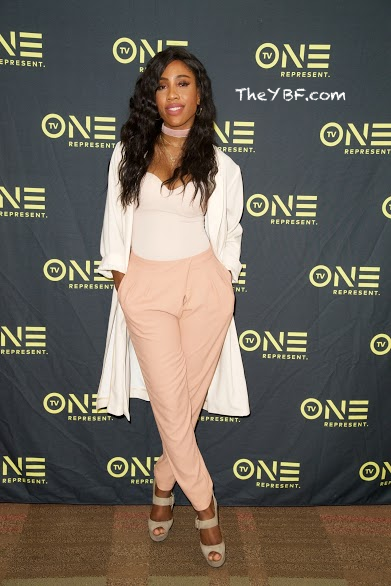 Sevyn, who stars as Tyler's on-screen sister, rocked the perfect summer ensemble for the TCA panel discussion.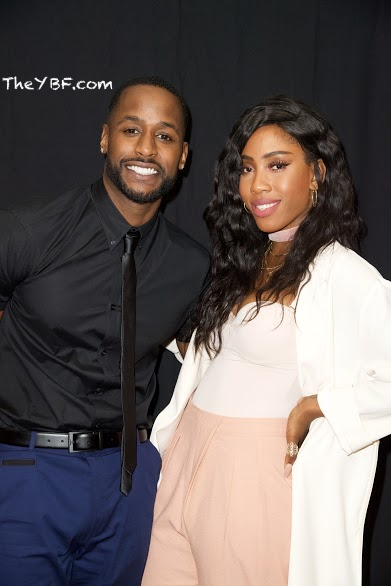 Jackie Long will star as the manager with the gambling problem in the made for TV film.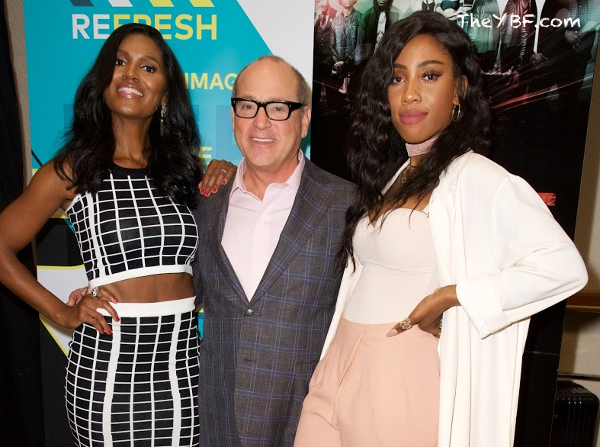 Actress Denise Boutte, who stars in the upcoming TV One film Media, linked up with Sevyn and another guest as she made her rounds. 
Ringside will premiere on Sunday, September 4th at 7pm EST. In the meantime, peep the new trailer below:
Coming to TVOne Sept 4th Ringside - A Russ Parr Film pic.twitter.com/5u4s602cl0

— Russ Parr Show (@RussParrShow) August 3, 2016
Will you be tuning in?
As for new updates on Chaka Khan....
Music icon Chaka Khan is itching to get back on the stage after voluntarily entering rehab last month with her sister to help kick her prescription drug addiction.
Now that she has finished her stint in rehab, she's ready to rock the stage like never before. The Grammy Award winning singer is gearing up for her first post-rehab performance at the Cobb Energy Performing Arts Centre in Atlanta on Friday.
R&B crooner Usher sent her a cute clip anticipating her performance:
#ATLovesChakaKhan#ChakaKhan@ChakaKhan#NextLevel@nextlevelatlpic.twitter.com/2XSbiBGCbI

— Usher Raymond IV (@Usher) August 1, 2016
Before she was released from rehab, she chopped it up with MyAJC.com about how excited she is about returning to the stage and her Prince tribute.
Below are a few highlights:
Q: Atlanta will be your first show back. Are you itching to get back on the road?
A: Absolutely, you could say that. I'm looking forward to getting back into my groove.
Q: What can fans expect from your live performance?
A: Just a damn good show, as usual. Hopefully I'll hit everyone's sweet spot with one song or another. It takes great pains to put a show together. We're pretty sure that we have a show that will make people happy.
Q: You and Prince were such big influences on each other. Do you plan to pay tribute to him in your show?
A: My tribute to Prince is a private one and a personal one. We did a CD together, "Come 2 My House" (in 1998). We're working some of that music into my show so I can talk about it and do a little walk through our history.
We're glad she got the help she needed and is on the road to recovery.
Photos: Earl Gibson III via TV One /Getty