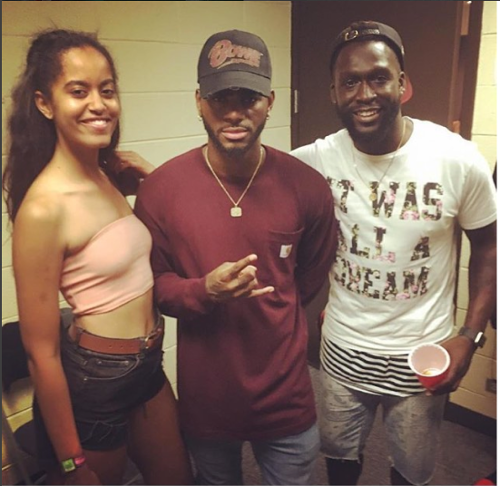 What haters?  We're all the way here for Malia Obama's carefree black girl fabness at Lollapalooza.  Get it all inside....
Haters tried to come for 18-year-old First Daughter Malia Obama the other day when she was caught on camera dancing it up in a crop top and short shorts the first day she hit Lollapalooza in Chicago. She returned the next day and turned up even more. And we dare you to come for her because of it.
After spending her entire junior high and high school life inside the White House mostly away from every teen's right arm -- their cell phone and social media -- and being the perfect teen, why can't Malia finally have some fun out in public?  Last we checked, dancing is legal.   So why are folks coming for her carefree fabness?
Malia rolled to Grant Park this weekend with her friends to live and dance it up to her fave DJs and performers.  The second day she went (which was day 4 of Lolla), she ended up snapping a flick with our new fave Bryson Tiller backstage.  She was spotted getting her entire life during his set beforehand.  Check it:
While some folks online decided to drag her for "not acting presidential," we say she's doing what any teen -- especially an 18-year-old young adult -- does.  Yes, she skipped the DNC, likely because either of her parents are running for office so, why would it be mandatory for her to go?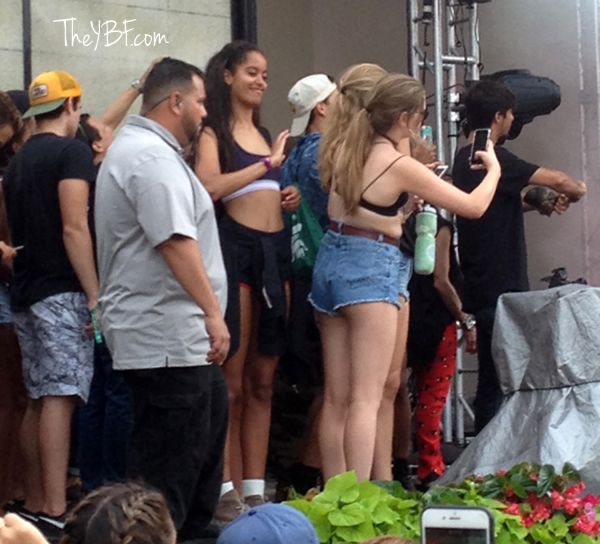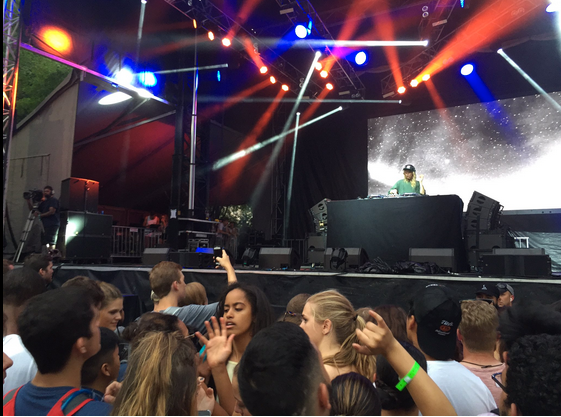 Malia was spotted having the time of her life out in the Chicago heat, and we love it.  Chick graduated from one of the top schools in America and is headed to Harvard in a year.  Dancing in public or not -- she's GOOD. 
EXTRAS:
1. Remember when we reported Terrence Howard's role on "Empire" was getting reduced after his domestic violence drama last August? Now, a new lawsuit confirms there was trouble in "Empire" paradise and Terrence was on the verge of losing his job.  STORY
Photos: Alex Lao's Twitter, Splash / Video: @actheplug