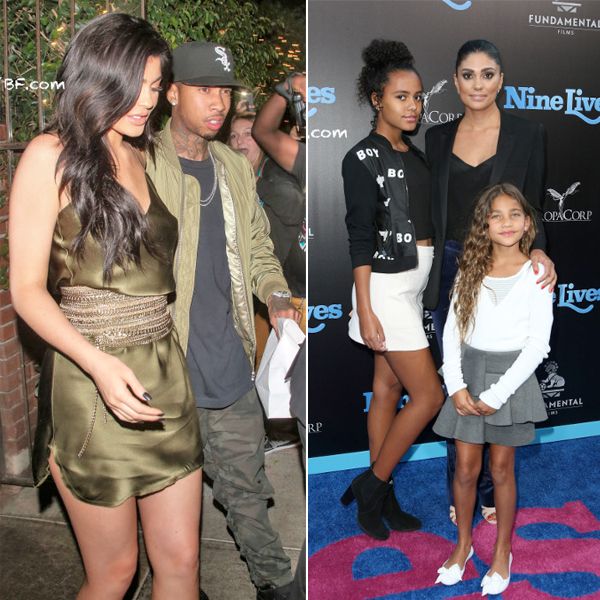 Tyga has wiped his hands clean from caring for a tiger he once illegally owned as a pet. Get the deets, plus check out flicks of Rachel Roy, along with her daughters, and Garcelle Beauvais hitting up a movie premiere inside…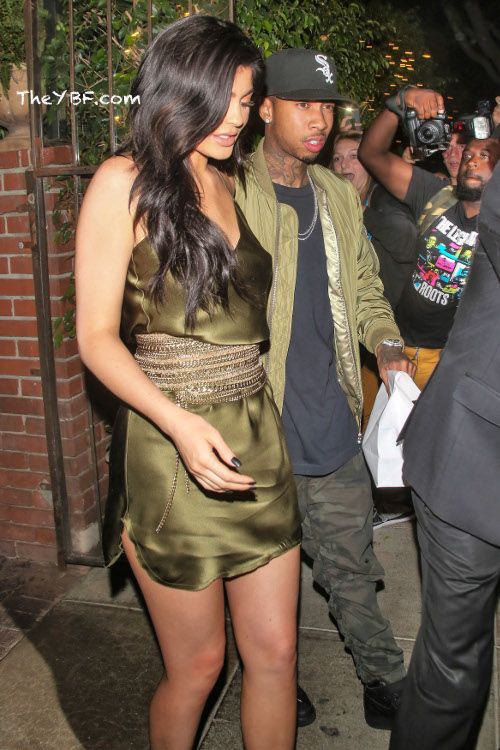 Oh Tyga!
The west coast rapper once owned a pet tiger…illegally. He was almost brought up on criminal charges for the exotic pet, but he eventually turned him in to animal control. Now, the folks who took him in after he was forced to give the tiger up claims he's a deadbeat dad!
Lions, Tigers & Bears non-profit rescue took in the tiger, now named Maverick, but the staff tells TMZ his previous owner hasn't coughed up one dollar to help out with his care. Bobbi Brink, the founder and director of the rescue, tells TMZ it costs more than $10,000 a year to feed the 500lb cat. Not only that, vet bills, flea control and general maintenance runs up quite a tab. And the "Loyal" rapper hasn't helped out with any of the cost.
We assume Tyga just said eff it. Not my problem anymore.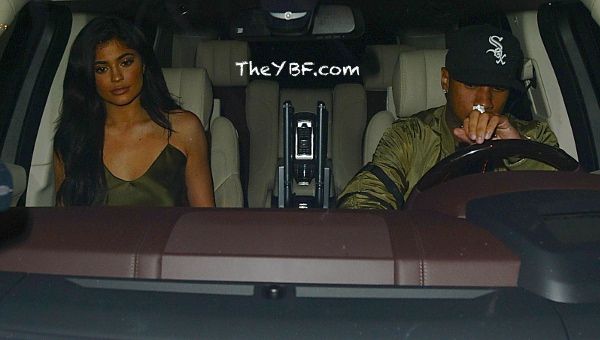 Meanwhile, he's been busy staying joined at the hip to his girlfriend Kylie Jenner. The reunited couple enjoyed a dinner date last night (pictured above) at Il Cielo restaurant in L.A.
He doesn't seem bothered.
At an event in L.A.:
Designer Rachel Roy is out and about in Hollywood with her daughters Ava and Tallulah Dash. The mother-daughter trio hit up the Nine Lives premiere held at the TCL Chinese Theatre yesterday.
News broke recently that Rachel's email and cell phone had been hacked by members of Beyonce's Beyhive and an investigation into who did it is underway. Get the deets HERE.
Werk! "Hollywood Today Live" host Garcelle Beauvais served the perfect summertime ensemble for the premiere. She'll be hitting the big screen soon starring in the upcoming Spider Man reboot with Zendaya.
Photos: WENN/INF/Splash