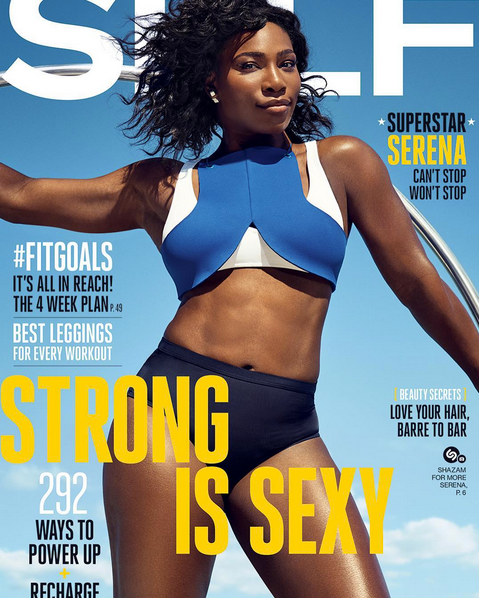 Come THROUGH Serena Williams! Go inside to drool over the tennis superstar's amazing body in hot shots for SELF magazine and read the highlights from her cover story….
Game. Set. Slay.
Summer sixteen is already a hot one, but tennis icon Serena Williams is only making it HOTTER.
The 22-Grand Slam winner is flossing that bangin' body of hers in SELF magazine's September 2016 issue in an AllSisters bikini.  The haters can say what they want, Rena's body is ridiculous and we love it!
While we relish in her #BlackGirlMagic, the No. 1 women's tennis player receives hate on the daily about her body. Her take on the haters?
"I love my body, and I would never change anything about it," she says. "I'm not asking you to like my body. I'm just asking you to let me be me. Because I'm going to influence a girl who does look like me, and I want her to feel good about herself."
As an African-American woman at the top of a historically white sport, Serena continues to pave the way for the younger generation of athletes.
"I can't say I am the pioneer because it was Althea Gibson, it was Zina Garrison, it was Arthur Ashe, it was so many people before me," she said, referring to some of the first black professional tennis players. But, she adds proudly, "I appreciate being in a position where I was chosen to be a role model. Obviously, being black in tennis wasn't easy, even in the '90s."
Outside of being a pioneer for the younger generation, she's also very vocal when it comes to gender inequality. You'll recall back in March, Indian Wells CEO Raymond Moore made a comment about women tennis players "riding on the coattails of the men." While Raymond has since stepped down from his position for his comments, Rena had another response to his ignorant remarks.
"Last year, the women's final at the U.S. Open sold out well before the men's," she said at the time, pointing to a competition in which she was vying for a rare sweep of the season's Grand Slams. "Did Roger play in that final, or Rafa, or any man? I think not."
Bloop!
Through it all, the 34-year-old tennis star, who celebrates a birthday next month, has remained humble because not only is the best revenge your paper (thanks, Beyonce!), but she could have lost her life after a threatening pulmonary embolism in 2011.
Serena said, "All this is a bonus. I'm happy to even be alive right now. I win a Grand Slam, and I'm more appreciative about it. I'm not like, on to the next….OK, I still am! But I at least take five minutes to be in the moment."
Nice!  You can read her full cover story here.
In the meantime, get into her fabulous spread below: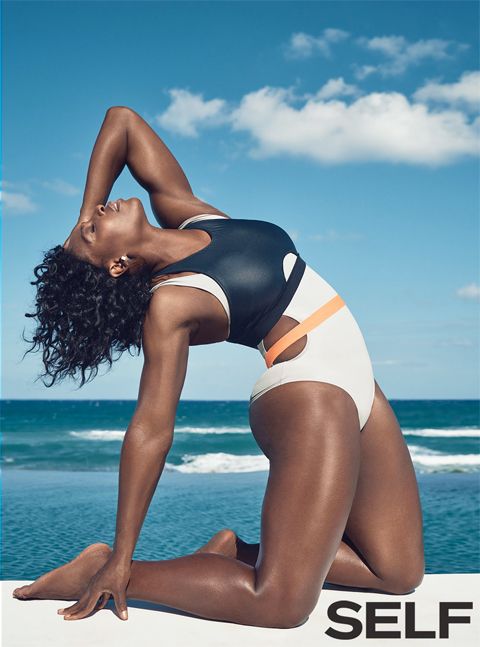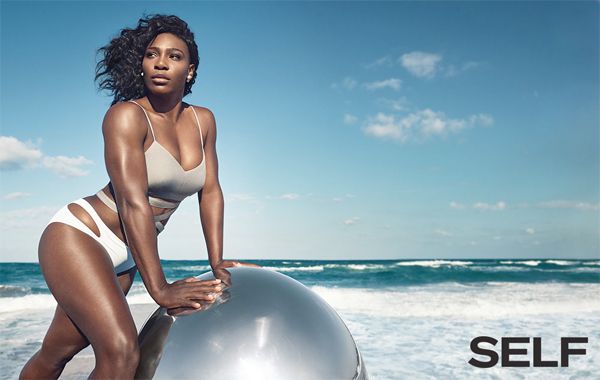 One of our fave spreads of hers to date.  Work!
In other Serena news, Instagram is launching a new disappearing stories feature (yeah, they jacked Snapchat) and Serena will be the first celebrity to introduce the new feature:
Update your IG app and check out Rena's new story!
Photos: Mark Seliger via SELF magazine