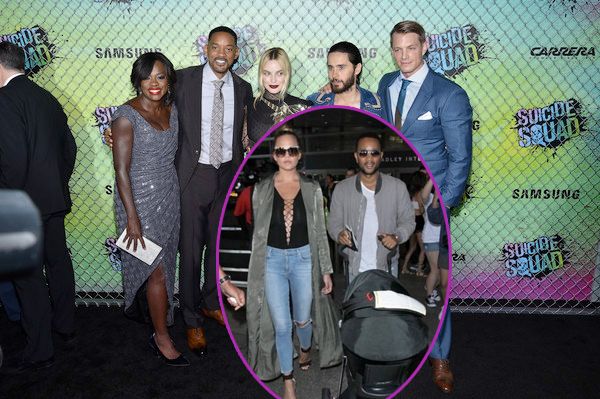 Will Smith and Viola Davis linked up with the Suicide Squad cast for a fun NYC premiere. Go inside to peep their pics, plus shots of John Legend and Chrissy Teigen strolling through LAX with baby Luna inside…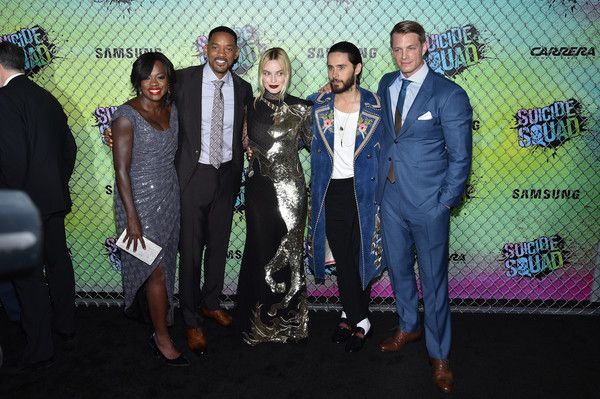 Before the team of supervillains take on their top secret mission, the cast of DC Comics' Suicide Squad made an appearance at the film's NYC premiere last night.
Will Smith, who will be starring as Deadshot, and Viola Davis, who'll play Amanda Waller, teamed up with their castmates Jared Leto, Margot Robbie and Joel Kinnaman for a photo-op on the black carpet before the world premiere of their blockbuster film.
The Hollywood vet brought his son Jaden Smith along to join him for the festivities. A few days ago, Will shared the funniest story about how Jaden tricked him into letting him get an adult beverage on his 18th birthday. Get your laugh on HERE.
On a more serious note, the Concussion star spoke with an Australian news site where he weighed in on Republican presidential nominee Donald Trump's sexist comments against women.He said, "For a man to be able to publicly refer to a woman as a fat pig, that makes me teary."
If any of his sons ever TRIED it, he has a response for that saying, "They couldn't even live in my house anymore."
Let 'em know.
Can we fawn over Big Willie for a minute? As he makes his rounds on the promo trail, we can't help but notice how fine dude has been looking lately. Not to say he hasn't been looking good, but there's something about him lately.
He still looks young enough for a "Fresh Prince of Bel-Air" reboot that takes place several years later.  But that won't be happening, like, ever.  Will told E! Online during a recent interview he's not here for it.
"I don't think ever, like pretty close to when hell freezes over. Like, we're going to leave that one alone."
Well that's that.
Both Jaden and his pops are on the promo trail for upcoming projects. The 18-year-old actor is gearing up for the premiere of the new Netflix original series, "The Get Down," which will be released August 12th.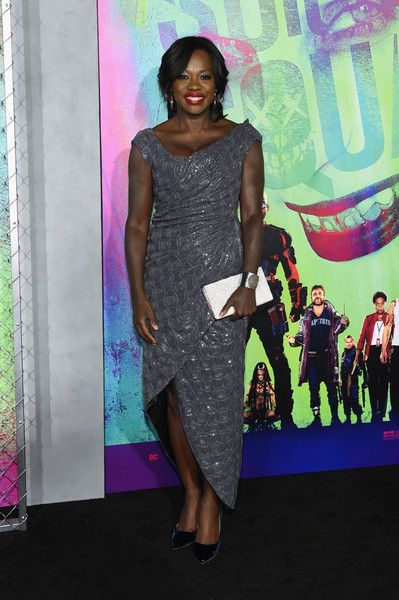 The always gorgeous Viola Davis was all smiles as she made her way down the carpet in a grey sequined wrap dress.
Viola's husband Julius Tennon was right by her side to show his support of his wife's huge role.
Actor Adewale Akinnuoye Agbaje, who will play supervillain Killer Croc, flashed a smile before heading inside.
The cast had some fun snapping pics and signing autographs at the Galaxy Owners VIP viewing pit: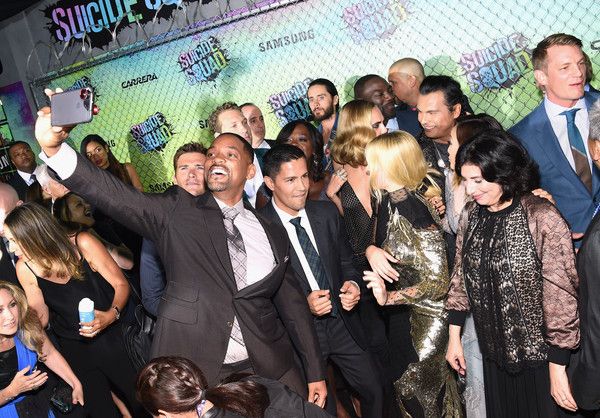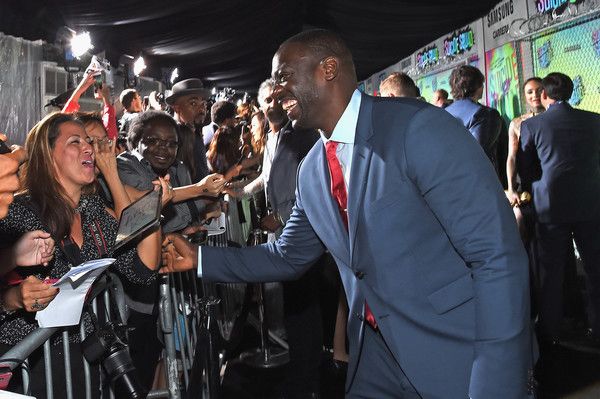 Oh, and you've gotta to check out the cast cutting up on the carpet below:
Fun times!
Suicide Squad hits theaters this Friday (August 5th).
In coupledom spottings....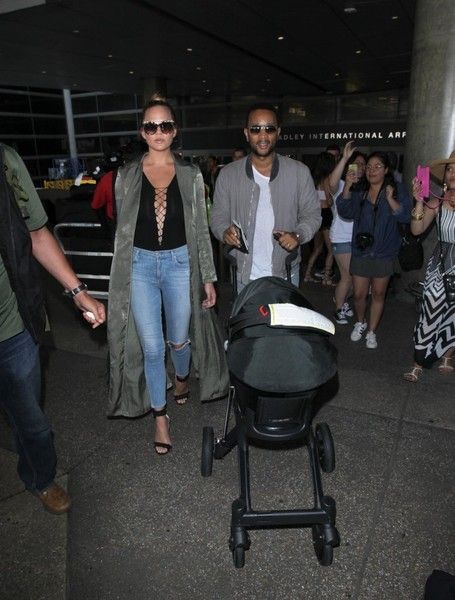 YBF parents on duty!
After a family vacay in Tuscany, John Legend, Chrissy Teigen and their 3-month-old daughter Luna arrived at LAX Sunday night. Baby Luna stayed covered up, but we've been getting plentiful doses of her adorableness via her parents' Instagram accounts.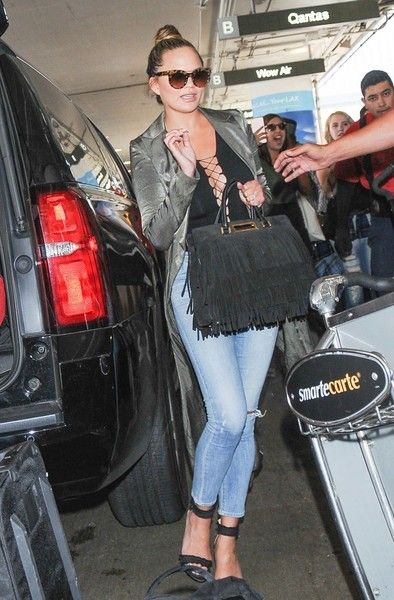 Before hopping on a flight back to L.A., the Sports Illustrated swimsuit model took to her Twitter to weigh in on the finalists for the 2016 Miss Teen USA pageant. Ironically, all of the finalists were blue-eyed white women and Chrissy had something to say about it:
Wow how can we choose from such a diverse bunch https://t.co/0a4JHbP465

— christine teigen (@chrissyteigen) July 31, 2016
She followed up her pageant tweet saying:
It's fiiiiiine. Not their fault. I'm sure they are delightful women. Just funny. I'm not gonna write a think-piece on a damn pageant.

— christine teigen (@chrissyteigen) July 31, 2016
I'll take the ignorance but hands down the worst part of this entire thing is the fact I gave anyone the misconception I care about pageants

— christine teigen (@chrissyteigen) August 2, 2016
So yeah, she doesn't care THAT much.
Photos: Getty/Samsung/FameFlynet