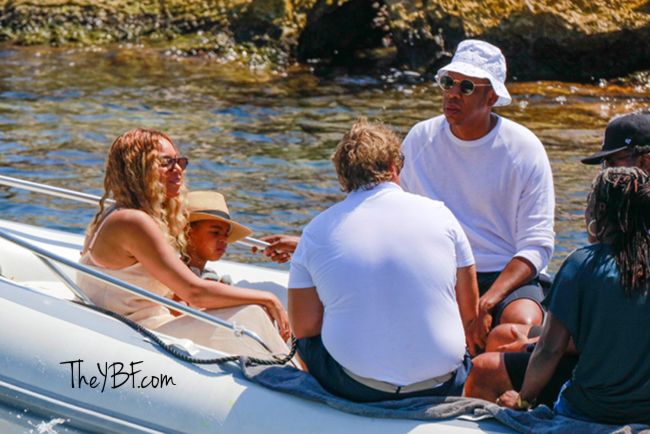 Beyonce, Jay Z, Blue Ivy and Mama Tina are enjoying some quality family time in the south of France. Go inside to peep their family flicks….
Beyonce is taking a much needed break from her FORMATION World Tour. Chick has been putting her all into every concert she has performed since she kicked off her new tour back in April.
Now, she's enjoying some down time with her husband Jay Z, daughter Blue Ivy and her mom Tina Lawson in Monaco in between dates. The Carters were seen boating it up, coasting across the ocean waters.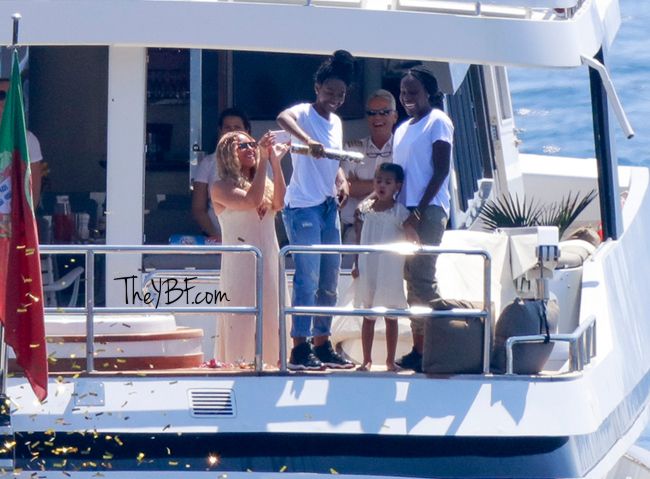 Blue is getting so tall!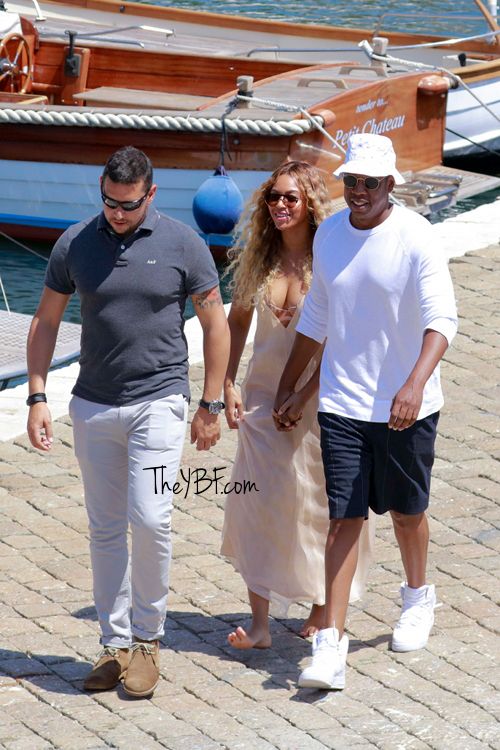 Look at Uncle Jay.  Gotta love it!
The Carters have been making several moves while in France making stops in Nice and Cannes. Peep a few flicks of their travels here.
Meanwhile...
Mama Tina joined the Carters on their little getaway. And she's overcoming some of her fears. In a series of IG videos, Mama Tina musters up the courage and takes a leap of faith hopping off the third deck on their yacht. Check it: 
Wow! Live Mama Tina, LIVE!
Photos: Splash