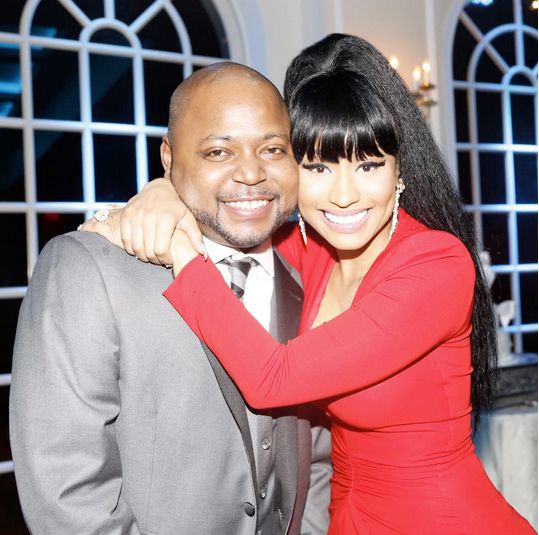 There are new updates in the rape case of Nicki Minaj's brother Jelani Maraj. Get the latest inside….
Late last year, we told you Nicki Minaj's brother Jelani Maraj had been charged with the rape of a 12-year-old child. His charges include a class A felony for Predatory Sexual Assault Against Child (most serious), class B felony for Sexual Conduct Against Child under the age of 13, class D felony for sexual conduct with a child under 17, and a class A misdemeanor for endagering the welfare of a child under 17. 
We've confirmed a motion to have Jelani do a Buccal swab DNA test was made on May 25th, and a conference hearing occured July 26th.  Now, new details have surfaced.
According to Bossip, Jelani's DNA matches the semen found on the 12-year-old victim's clothes.  The reports state he's being offered a plea deal that could land him in jail for 15 years. It's unclear the relationship between Jelani in the little girl other than she is "someone he had access to."
Since the police report was highly censored, it has raised questions about whether the victim is a family member. It appears the child is a female based on new reports.
It's being reported that the Nassau County District Attorney's Office claims there's no doubt that it's Jelani's DNA discovered on the victim's pants.
The site reports:
"…A DNA profile, a partial profile matching the defendant or consistent with the defendant, your honor, to the point in the hundreds of billionths of chance of it being any other individual, was discovered in the…pants of the complainant in this case, and also tested positive indicating the presence of semen," Anthony Pirri, the assistant district attorney told the judge at a hearing July 26 in Nassau County Supreme Court's sex crimes division.

The 12-year-old alleged victim told police that Maraj repeatedly raped and sodomized her in between April 1 and Nov. 30, 2015. Cops arrested him the day after the last alleged rape.

BOSSIP can reveal that Pirri has offered Maraj a deal of 15 years to life for an "A-II" felony of "predatory sexual assault of a child." The case is still supposed to head to trial in November, but in the meantime, both sides are discussing the possible deal.

Pirri said before Maraj was indicted, the District Attorney's office offered him seven years in prison in exchange for a guilty plea to "course of sexual conduct against a child in the first degree," a "B" felony. But the newlywed, who works for one of Nicki Minaj's companies, rejected the offer.

During the hearing, Maraj spoke only to confirm his name, and that he understood he had to appear at the next hearing in August.
The crazy thing is, he pleaded not guilty and is still out on a $100,000 bond. 

IF this is true, this man needs to be behind bars STAT!
Photos: Nicki's IG