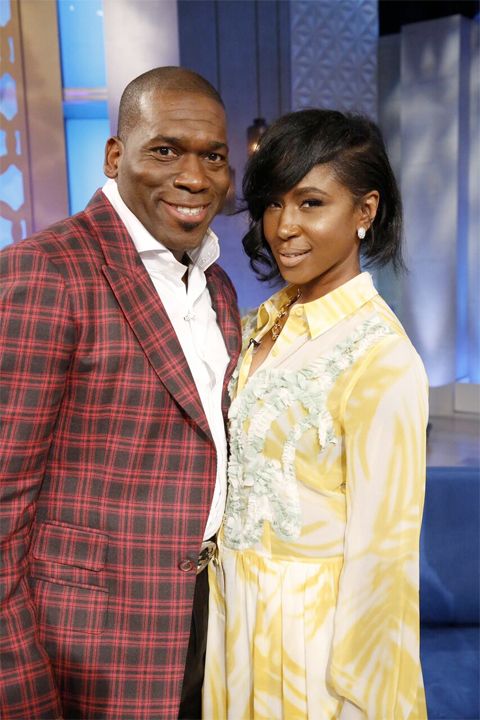 Attention all saints and sinners! Pastor Jamal Bryant has a new lady in his life. And it's none other than R&B singer Tweet. More inside…
Well here's a shocker!
Pastor Jamal Bryant and R&B songstress Tweet are an item. Yep, these two have been getting closer than close for at least the last year or so. Tweet first revealed she was dating the pastor on an episode of Centric's "Being."
Now, they're ready to put their love on front street.
Pastor Bryant made the announcement that Tweet is the new lady in his life and that he plans on making her his "last lady" on a new episode of "The Preachers" that airs today.
As for how they met, Jamal says he bumped into her while walking through Times Squares on his way to an Oprah Winfrey movie premiere last year. He said he asked her for a photo and things took off from there. "We've grown into an incredible friendship, said Jamal."I call her my last lady." Oh?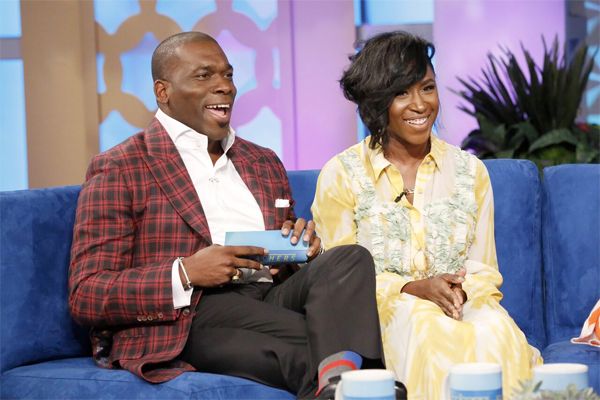 During another segment, Jamal asked Tweet what was the hardest thing about being in a relationship with him and she said other women. Not surprised.
She dished:
"I guess it's dealing with the women that send messages that said God said that they are your girlfriend. Then dealing with church people who say that I'm not Godly enough to be with him, but I have a relationship with God, so I'm good."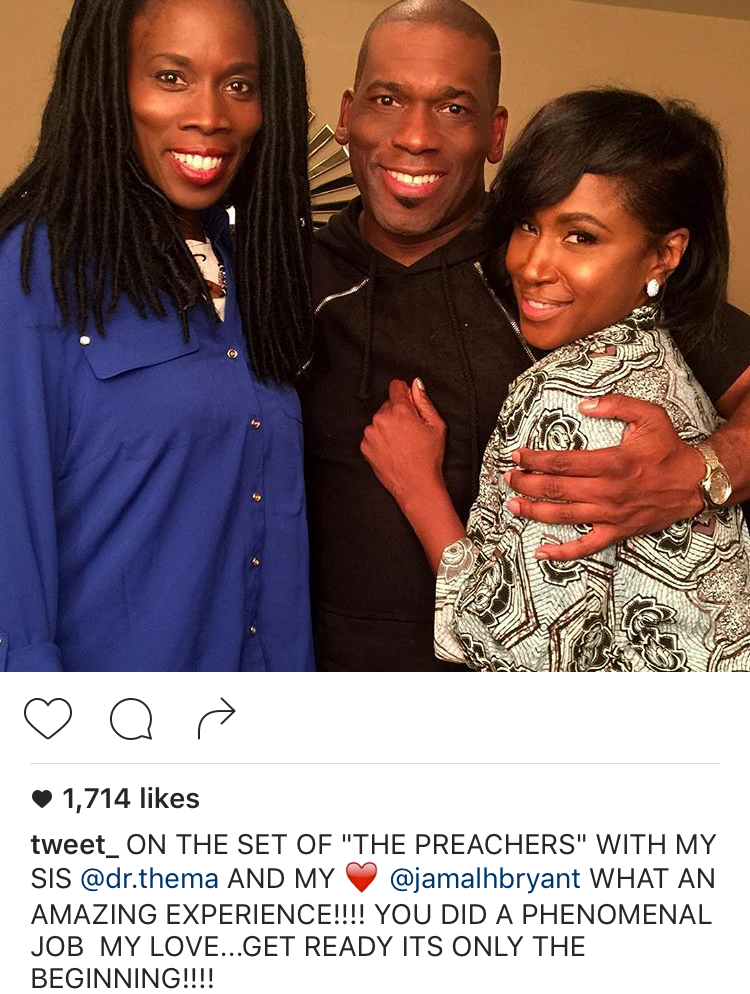 While we're all for black love, we just hope Tweet knows what she's getting herself into. Pastor Bryant has a history of cheating as it has been reported he had a baby out of wedlock while married to "Real Housewives of Potomac" star Gizelle Bryant.  And allegedly impregnated a woman (or two) in the church. They ended up getting a divorce in 2009.
Not saying people can't change, but yeah, be careful Tweet.
Peep the coupledom announcement below:
You can check out the full episode of "The Preachers" when it airs today, July 29th. Check your local listings for the air time.
Photos: Robert Voets/Warner Bros. Television