It's a political fashion face off! Decide if U.S. Representative Joyce Beatty or Melania Trump rocked this white puffed sleeve dress when you go inside…
Last night, Joyce Beatty, U.S. Representative for the 3rd District of Ohio, took center stage at the Democratic National Convention to deliver a speech on unity. But folks were more concerned about her fashion statement.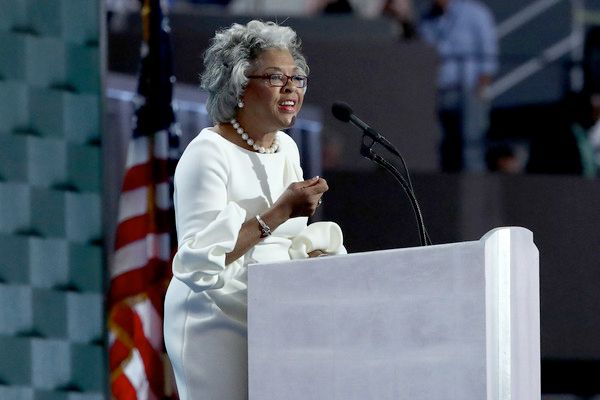 The Congressman wore a white puff sleeve dress that looks very similar to the Roksanda dress Melania Trump wore at the Republican National Convention last week. Did she "plagiarize" Melania's dress, or was it SHADE?!  Ha!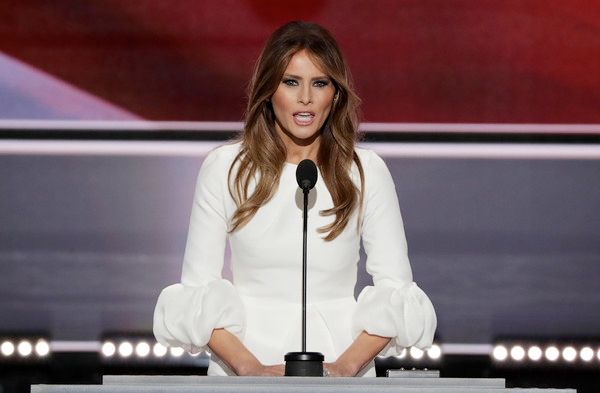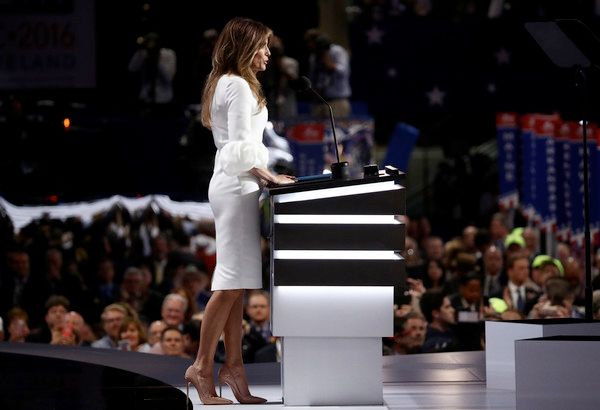 Congresswoman Beatty told Beatty told NBC4 her husband bought it for her and told her to wear it. Oh, and she added that she used her own words in the speech. Bloop!
"Now it's blowing up all over the nation that it's the same as Mrs. Trump's, but I don't know," she said.
It didn't take Twitter long to point out the comparisons and voice their opinions on who rocked it best:
Props to @RepBeatty, speaking AND looking fierce. #ImWithHer#DemsinPhillypic.twitter.com/fzKdgdw13v

— frdmfightr (@frdmfightr) July 28, 2016
@girlsreallyrule@RepBeatty She probably wrote her own speech to.

— (((Sharon))) (@DrivingMisCrazy) July 28, 2016
in complete baller move, Rep. Joyce Beatty wears Melania Trump's RNC dress at DNC pic.twitter.com/rDouZetx9h

— Anne Helen Petersen (@annehelen) July 29, 2016
Me donating to @RepBeatty after she shaded Drumpf by wearing the same dress as his wife... #DNCinPHL#DemsInPhillypic.twitter.com/G5ze2fbAds

— David A (@dagrant519) July 29, 2016
#JoyceBeatty wore it best

— Maria mcaleavy (@Maria85549955) July 29, 2016
Joyce Beatty most certainly rocked it better!

— KhaLITsi (@ItzBreeZyBaby) July 29, 2016
Rep. Joyce Beatty wore Melania Trump's RNC dress at DNC. I have not laughed this hard in so long. EXPERT LEVEL SHADE. SORCERER LEVEL SHADE.

— Olivia A. Cole (@RantingOwl) July 29, 2016
Rep. Joyce Beatty is a shade specialist.

— Mita Adesanya (@MITAisme) July 29, 2016
So....
WHO ROCKED IT BEST?!
Photos: Getty