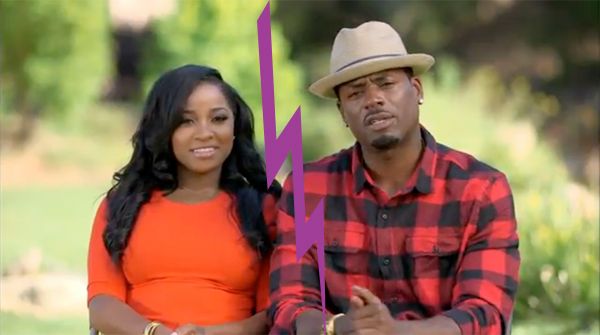 Well, we certainly DID see this one coming! Toya Wright has finally drawn up those divorce papers for Mickey "Memphitz" Wright after 5-years and several attempts to reconcile. Deets inside…
We've been watching Toya Wright and MempHitz marriage go from super happy times to a total train wreck. Outside of them airing their dirty laundry online, fans got a sneak peak at what goes on behind-the-scenes of their marriage when they recently appeared on WE tv's "Marriage Bootcamp Reality Stars" (where MempHitz totally lost his cool) and BRAVO's "Untying the Knot?"
The "How To Lose A Husband" author even explained to TheYBF.com during an interview why MempHitz decided to walk out.
And then there was that whole 8-day hall pass to cheat controversy.
Needles to say, they've been through a lot in the public eye. And now, it's finally ending.
According to the Jasmine Brand, Toya has filed for divorce in a Georgia court and luckily, they signed a prenup. As we all know, the couple has been separated for quite some time after tying the knot on June 18, 2011 (below). We all saw it play out on their BET special.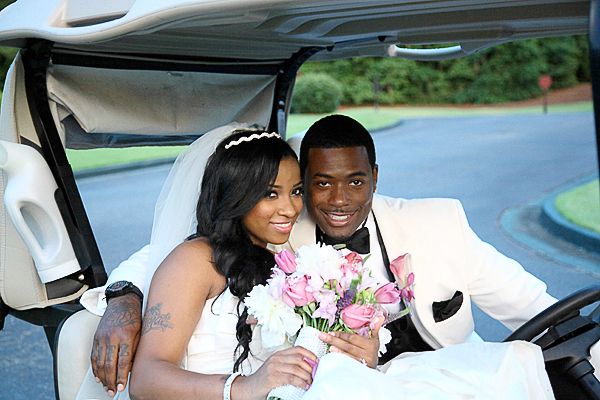 They're seemingly both safe from having to shell out any cash to the other party. Toya wants her personal property, MempHitz wants his. They will get to keep all of their personal items from before they got married.
In the paperwork, Toya points out that the law states her soon-to-be ex-husband cannot transfer or sell any of his property during the divorce process, which she fears he will do.
Here's how the prenuptial agreement is broken down:
The agreement reveals both parties financial situation at the time — with Toya having over $700k in cash, $109k in real estate, $125k worth of cars along with $15k in other personal property. She also had her clothing company worth $60k and a beauty business worth $110k.

Toya's debts included $90k in mortgage payments, $60k in auto loans and $80k in unpaid taxes and interest. Her assets totaled nearly $1.1 million and her liabilities were only $230k leaving her with a net worth of $864k. Mickey's assets included $48k in cash, $140k worth of cars, $98k in securities, $9k in a IRA and was making $500k a year for work.

His liabilities included $550k on his mortgage, $377k in unpaid taxes and $15k owed to Visa. His total amount of assets totaled $1.3 million with liabilities totaling $377k for a net worth of $981k.
So muc for those "broke" rumors about Memph.  Toya also wants MempHitz to pay her attorney fees. As of the time of this post, MempHitz has yet to respond to the divorce in court.
Well, there you have it.
EXTRAS:
1. "Empire" & FOX beat $10M copyright suit! STORY
Photos: Screenshot/Instagram