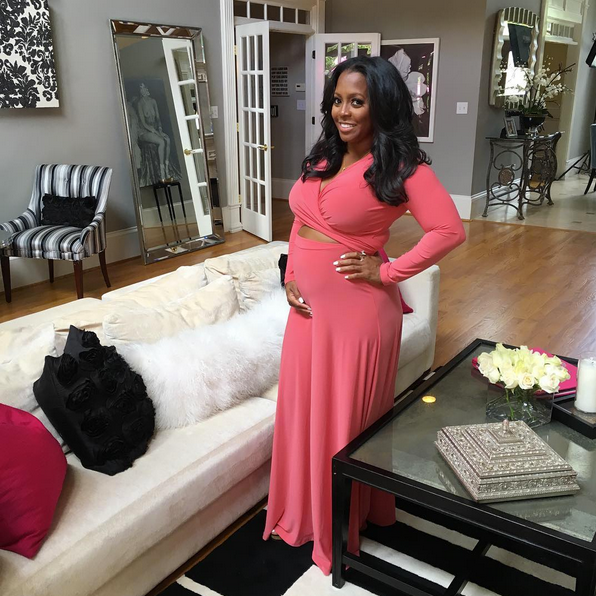 Keshia Knight Pulliam sits down for her first interview since she was blindsided by her husband Ed Hartwell with divorce papers. She claims HE was the one who cheated and that she was ready to divorce him then. She gave him a 2nd chance…and here we are. More inside….
We exclusively broke the story that Ed Hartwell had filed for divorce from his wife Keshia Knight Pulliam after secretly tying the knot on New Year's. Not only that, he said he wanted a paternity test once their daughter is born.
Now, Keshia is speaking out publicly for the very first time since ish hit the fan a few days ago.
We also exclusively reported Keshia believed Ed cheated with his ex-fiance.  Keshia confirmed this last night.
The former Cosby kid, who wasn't wearing her wedding ring, sat down with Entertainment Tonight's Nischelle Turner to share her truth on what caused the demise of their relationship. Fighting back tears, she said she NEVER cheated on her husband during their marriage and he in fact is the one who stepped outside of their union.
The alleged woman whom he cheated with remains unknown, although sources claim it's the woman Ed was previously engaged to before marrying Keshia.
The 37-year-old actress/philanthropist confirmed our sources who said Ed cheated on her early in their marriage. She said she was ready to leave.
"I had divorce papers ready, she said. "I presented them to him. He said 'please, I want my family.' Once I was pregnant I did decide to give him that one last chance."
When asked if she would have a paternity test, she responded,
"That's not an issue. I've never been unfaithful to my husband. This is his daughter. You know, it's one thing when you choose to be in the spotlight, it's another thing when you have a baby, she said crying. "She doesn't deserve it."
She said he left like any other day and later texted her saying he needed to talk to her and that's when he told her he had filed for divorce.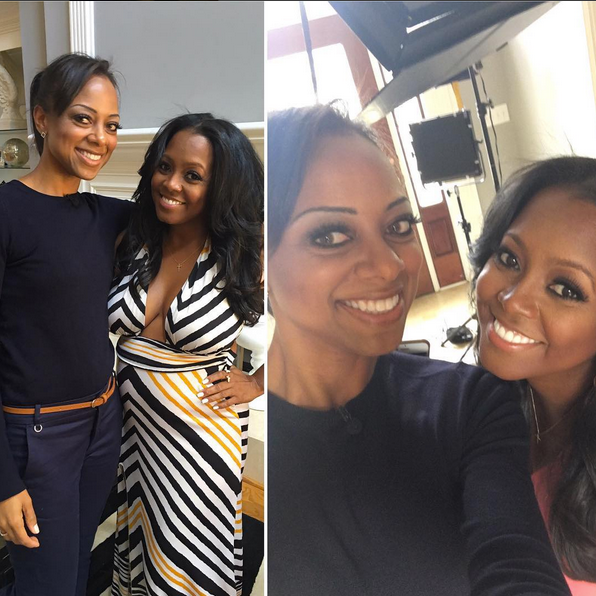 Keshia said she never forced him into marrying her and that he was just excited about the baby as she was.
"We both wanted to get married, I was not pushing it," she said. "This is his baby. He wanted more children. He was excited once he found out that we were having a little girl. There was never a question about that. ... No point after we got pregnant was there an issue of the fact that we're having a baby."
She said she has no desire to stay married to Ed and that her main priority right now is her daughter.
"I have to move forward. I have to do what I need to to release the hurt, to release this, and to be happy for me and my baby girl, because the stress isn't good. The stress isn't healthy. And my only priority is her."
Holding back tears, Keshia revealed whether or not she was still in love with her husband saying,
"I love who he pretended to be. I love who he portrayed himself as, and the one mistake I made was, when he showed me who he really was, not believing him. Not believing him the first time. When he said he wanted our marriage, he wanted our family -- I believed him. That's why I gave him this one last chance, only for him to pull the rug from under me and blindside me."
Damn.
Keshia said she hasn't set up a nursery in her home because she plans on selling it before her daughter makes her arrival.
Peep the interview below:
Part 2 airs tonight!
EXTRAS:
1. Dr. Dre won't be charged over Malibu gun case. STORY
Photo: Keshia's IG