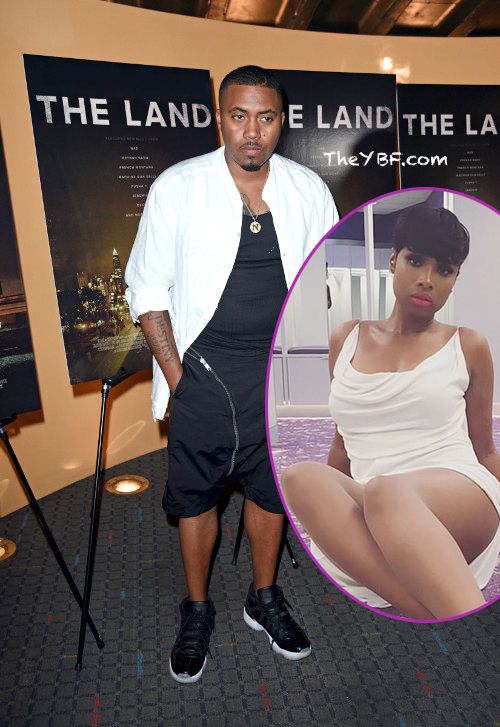 Nas and Erykah Badu have joined forces for a powerful duet titled "This Bitter Land." Take a listen, plus check out Jennifer Hudson flex her model skills for an impromptu photoshoot inside….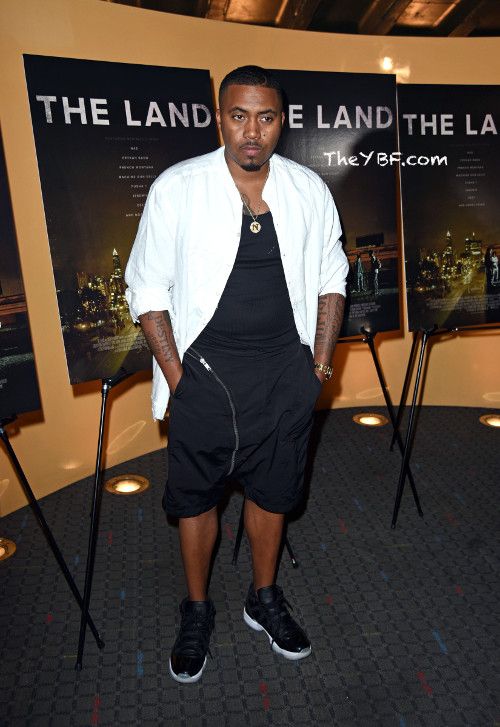 Nas and Erykah Badu have teamed up for the very first time on a powerful new duet titled "This Bitter Land." The single is a cut from the soundtrack of the upcoming indie drama, The Land, which Erykah stars in and Nas, seen above at the film's NYC premiere, executive produces.
The indie project, directed by Steve Caple Jr, tells the story of four teenage boys who devote their summer to escaping the mean streets of Cleveland, Ohio to pursue a dream life of professional skateboarding. Unfortunately, they get caught up in a drug operation. The film also stars former "The Wire" actor Michael K. Williams and rapper Machine Gun Kelly.
Right before the film is released (July 29th), Nas & Erykah released the harrowing track, which some have dubbed as a spiritual, where Nas reconnects with his poetic flow as he raps about police brutality, injustices and evilness. Erykah's vocals float across the track over the sounds of a violin.
Last night, Nas hit up the NYC premiere of the film at the SVA Theatre.
Soak it in the new track below:
The soundtrack also includes songs from Kanye West, Pusha T, French Montana,Jeremih and Machine Gun Kelly.
The Land will be released in select theaters on Friday, July 29th.
In JHud news...
It's nothing for Jennifer Hudson to serve up a little photoshoot fab before hitting the stage.
The R&B songstress put her glam team to work after they got her ready for a performance in Minnesota. The Oscar winner flexed her model skills in a white gown in an impromptu photoshoot before she slayed the stage.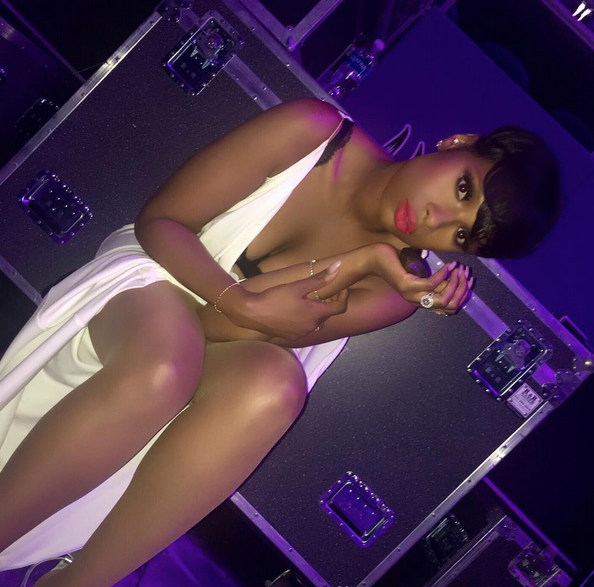 Show off then JHud!
Putting in work before work! Not mad.
Photos: Splash/JHud's IG