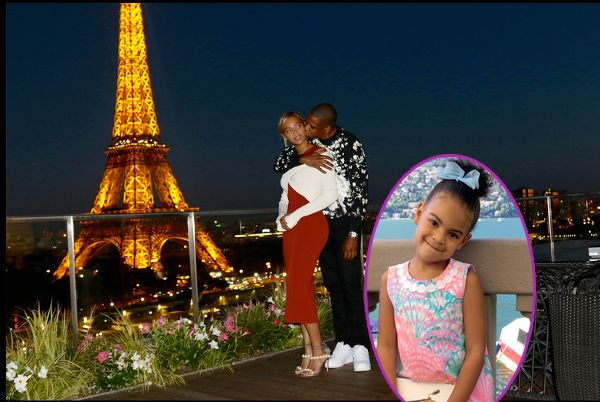 Beyonce just posted up some beautiful family photos from her personal stash in Paris while on her FORMATION World Tour. Get into the Carters' picture perfect family flicks inside….
Oh to be The Carters!
Beyonce's FORMATION Tour stopped in Paris last week and it was the perfect opportunity to snap up a few picture perfect flicks with the perfect back drop.
When the Carters roll into town, they make sure it's anything but fabulous. During their quick trip to Paris, Bey, Jay Z and Blue Ivy stayed at the Shangri-La Hotel in the exclusive top floor suite. It cost them about $19,000 a night, but that's chump change for the world's highest-paid celebrity couple.
They also hit nearby cities and countries to take in the coastal sites: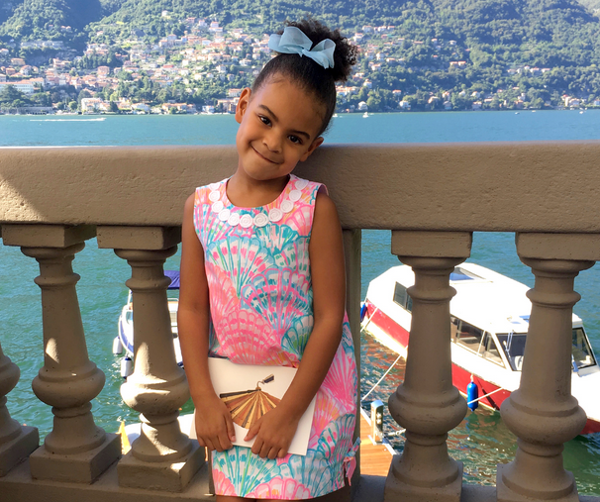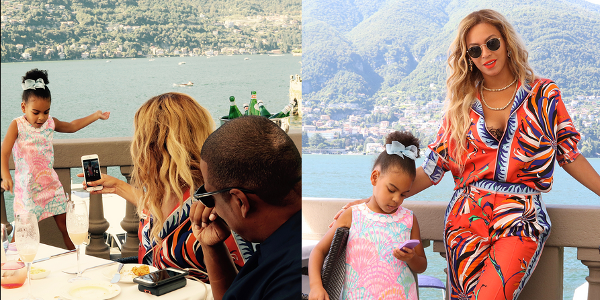 Werk it Blue Blue! The Carter kid already has this posing thing down. And why wouldn't she? She's learning from the best.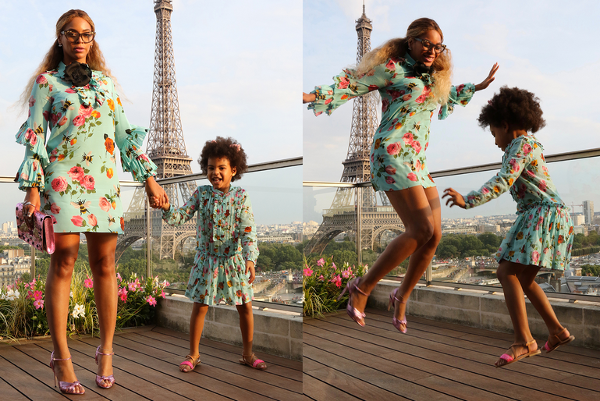 For another fun moment, Bey and Blue got dressed up in Gucci dresses to play on the 900 sq ft balcony, plenty of room to jump around and be silly.
How cute is this?! Little Blue twinning like her mama!
Blue got on her big girl steez pointing out flowers to her friend.
Of course, the Carters had to ride out for some fresh air: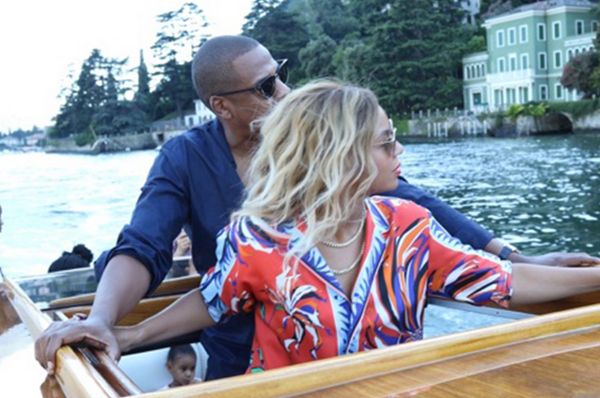 Yep, got to hit the waters for a relaxing evening.
Later,
The Carters hopped into a red old school ride for some sightseeing:
Must be nice! 
Bey is scheduled to hit the stage at the Commerzbank-Arena in Frankfurt, Germany on July 29th. By the way, Mrs. Carter nabbed 11 MTV VMA nominations, leading the pack. All hail the queen!
Photos: Beyonce.com