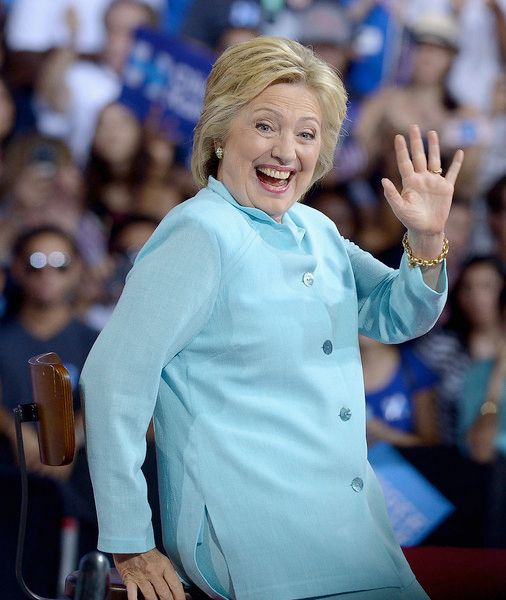 "HER"story has been made! Hillary Clinton has clinched the Democratic nomination making her the FIRST woman to be nominated for president by a major party. More inside….
The nominations are officially in and "HER"story has been made!
Secretary Hillary Clinton is now the first woman in US history to become the official presidential nominee of any major party. What a moment in history!
With emotions riding high, the former first lady/NYC senator/secretary of state was elected to represent the Democratic Party in the upcoming presidential race after the clinching the official nomination at the Democratic convention in Philly today.
Thanks to votes cast by South Dakota, Mrs. Clinton was put over the top of the 2,382 delegates needed to win the nomination. Regardless of what one may think of Hillary, this historic moment resonates with us and we're happy to see a WOMAN one step closer to running the country.
Senator Bernie Sanders made an announcement during the DNC while his home state of Vermont was on the floor to endorse Hillary as the Democratic nominee:
Bernie Sanders: "I move that Hillary Clinton be selected as the nominee of the Democratic Party for president." https://t.co/KQsEkAkihV

— ABC News (@ABC) July 26, 2016
Now, Hillary and her VP running mate Tim Kaine will duke it out against Republican presidential nominee Donald Trump and his VP running mate Mike Pence.
Congrats to Hillary on her quest to return to the White House.
Photo: Getty