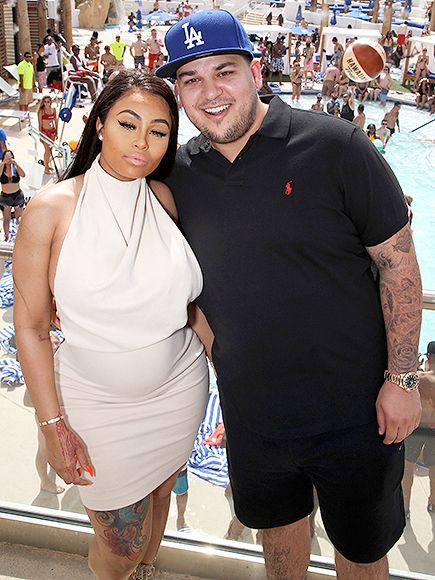 What breakup? Blac Chyna silently responds to rumors that she and Rob Kardashian broke up. We've got the deets inside, plus video of Lil Scrappy getting down on his knee to ask Bambi's hand in marriage…
The Internet has been going nuts over rumors that Blac Chyna and Rob Kardashian have broken up.
It all started when Rob erased all traces of his pregnant wife-to-be from his Instagram account. You'll recall, Rob took a hiatus from social media, but returned once news broke that he was in a relationship with Chyna.
If you go on his IG account now, there's nothing there. He erased everything.
Naturally, folks started speculating that their relationship is on the rocks. There were rumors that they had a big fight while recording for their upcoming reality show, Rob & Chyna.
A source tells US Weekly, it was just a fight and that they're still happily together. "They didn't break up; they had a fight," the insider said. "They fought and then started talking again yesterday. It was just a fight."
A source tells PEOPLE something similar, revealing "They filmed over the weekend and had an argument. Rob tends to blow up and react very fast. ... They have rushed their relationship so much."
Chyna clapped back at the breakup rumors in her own way yesterday. While SnapChatting a make up "tutorial," she flashed her huge engagement that's still sitting pretty on her ring finger: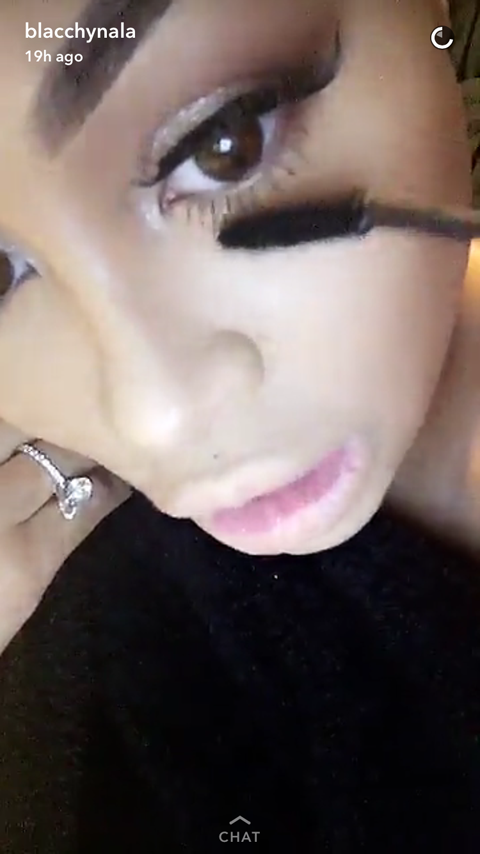 The future Mrs. Kardashian didn't address the rumors, but it's clear she's letting the world know they are still together.
There you have it.
Speaking of engagements....
We told you"Love & Hip Hop: Atlanta" star Lil Scrappy proposed to his longtime girlfriend and co-star Bambi. And we even showed you the ring.
Now, there's video of the actual proposal that aired during the season finale last night.
Scrappy gathered their closes friends, Tammy Rivera, Rasheeda and Kirk Frost, along with Bambi's parents to prove he wants Bambi in his life forever. After asking Bambi's mother for her blessing, Scrappy got down on one knee and asked Bambi for her hand in marriage.
Check it out above.
If you missed, get a close up of her ring HERE.
Congrats again to the couple!
Photo: Splash