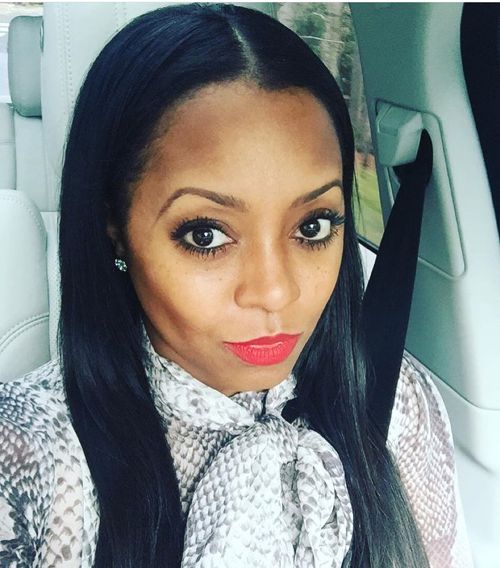 We broke the story yesterday....Ed Hartwell just filed for divorce from wife of eight months Keshia Knight Pulliam.  Now, detailed cheating allegations are surfacing.  Details inside...
We exclusively broke the story yesterday thatEd Hartwell filed for divorce.  Now, trusted sources are spilling tea about what went wrong.
Accusations of Ed allegedly cheating have surfaced, we've exclusively learned. 
While Keshia was blindsided by his divorce filing, apparently she was well aware of the issues the two have been having.
According to one source, Ed was engaged to a woman named Tonya Carroll before his quick engagement to Keshia.  He was allegedly still seeing her throughout the marriage.  Our trusted source says Keshia, who is four months pregnant, believes he cheated.
While Ed was out, Keshia was often home parenting his son he has with his first wife, Lisa Wu Hartwell, named EJ.  Lisa was often in L.A. filming "Hollywood Divas" and other projects.
We're told Keshia was great about her role as stepmom, and played it without being high maintenance. 
Interestingly, Ed has made it known he wants a paternity test for he baby Keshia is carrying.
Our source tells us, "If any paternity test needs to be taken it would need to be with a side chick and not Keshia."
Photo: Instagram