YBF celebs are taking over Comic-Con sprinkling all that beautiful melanin in San Diego. Come inside to peep pics of Lupita Nyong'o, Chadwick Boseman, Michael B. Jordan, Will Smith, Viola Davis and more….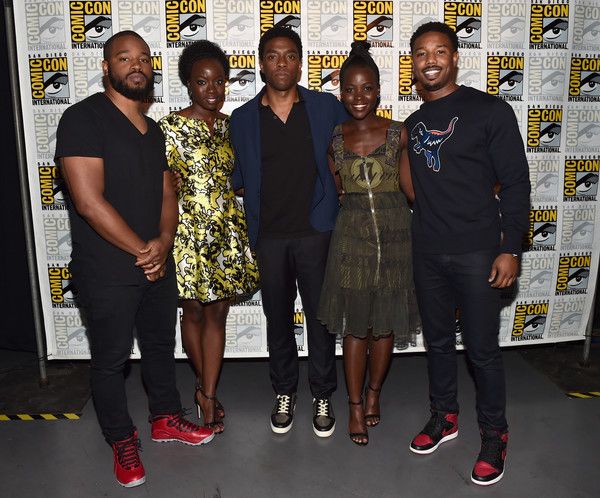 YBF A-listers were in full effect at the 2016 Comic-Con International convention over the weekend.
With the announcement that Lupita Nyong'o, Michael B. Jordan and Danai Gurira are joining the Black Panther cast, the three actors joined Black Panther star Chadwick Boseman and director Ryan Coogler at Marvel Studios' Black Panther panel in Hall H to help spread the word.
It was revealed Lupita is set to play Nakia, Michael will star as the villain Killmonger and Danai will play Okoye.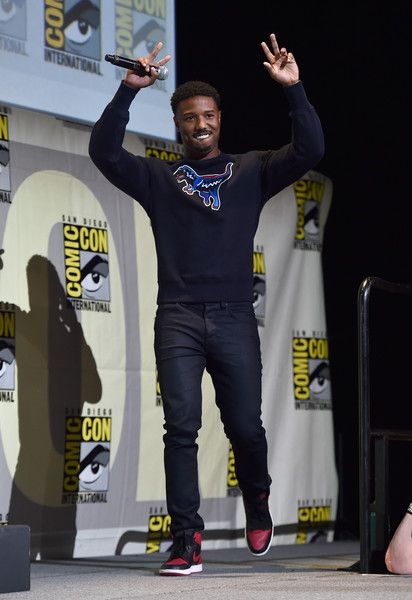 Yep, Black Panther will contain heavy melanin, as it should, and we're here for ALL.OF.IT.!
After the announcement, the FAB new cast got busy snapping pics together and it has us wanting to see Black Panther that much more: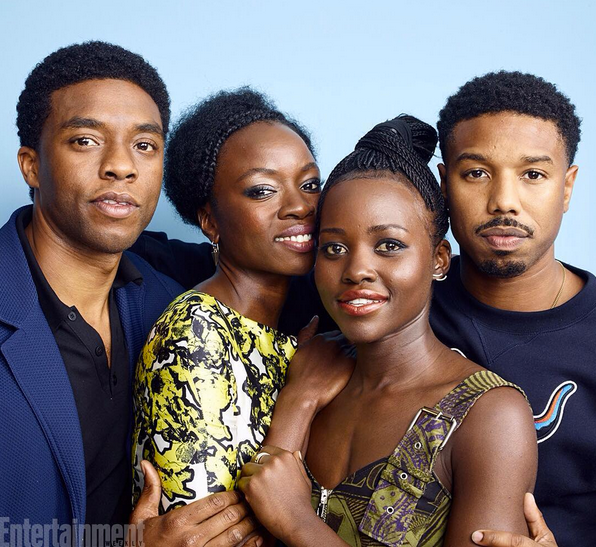 Production is set to start in early 2017 and the sci-fi drama is scheduled to hit theaters February 16, 2018!
All of the Marvel women were in the building to promote their new projects, including Zendaya and Laura Harrier, who'll both star in Spider-Man Homecoming, and Zoe Saldana, who's gearing up for her role in Guardians of the Galaxy Vol. 2.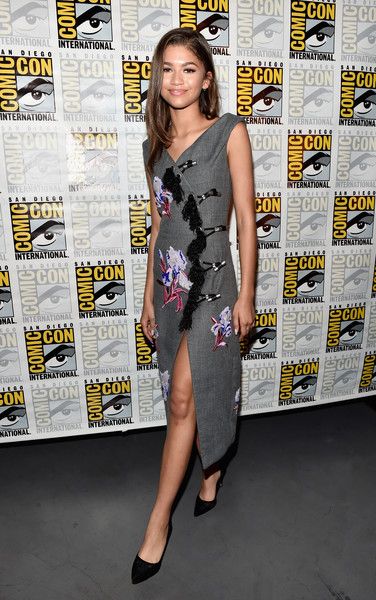 While we knew Zendaya would be starring in the new Spider-Man reboot, her character has remained up wraps until now. While attending the film's Comic-Con panel, it was revealed Daya will star as Michelle, one of Spider-Man's teenage friends in the movie.
"My character is super dry and awkward, Daya told MTV. "It's great because it's who I am in real life, so I don't feel like I have to act too much."
The 19-year-old has been a Spider-Man fan since she was a little girl. Not only that, she revealed just how deep her connection to the superhero really is telling MTV,
"My first date I ever went on was to Spider-Man. It's special. I went when I just turned 16, finally was allowed to date. It was my first date and it was to see Spider-Man. So full circle!"
Cute!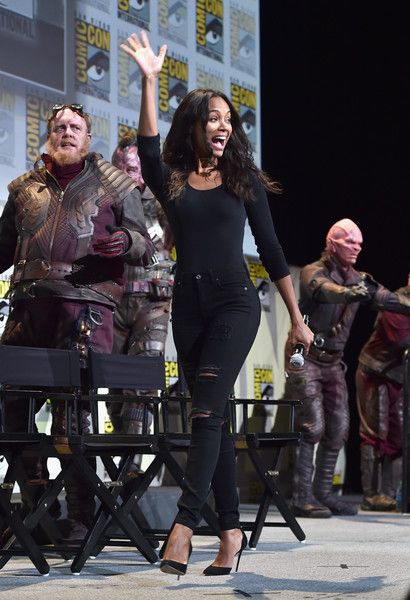 Zoe Saldana -- looking MILFy in all black -- was also on the Comic-Con scene for her upcoming movie, Guardians of the Galaxy Vol. 2. She'll be reprising her role from the original flick.
While the new mom has been busy working on several new projects since giving birth to her twins Cy & Bowie, the Hollywood actress revealed last week that she has the autoimmune disease Hashimoto's Thyroiditis, requiring her to eat a gluten- and dairy-free diet.
Oh, and if you haven't seen Zoe's Prince tribute in Net-A-Porter's The Edit, check it out HERE.
Oscar nominated actor Chiwetel Ejiofor hit the stage to dish on Marvel Studios' Doctor Strange, where he will star as supervillain Baron Karl Mordo.
According to IMDB, "Doctor Strange" follows the story of the talented neurosurgeon Doctor Stephen Strange who, after a tragic car accident, must put ego aside and learn the secrets of a hidden world of mysticism and alternate dimensions. Based in New York City's Greenwich Village, Doctor Strange must act as an intermediary between the real world and what lies beyond, utilising a vast array of metaphysical abilities and artifacts to protect the Marvel cinematic universe.
The fantasy thriller will hit theaters November 4, 2016.
Elsewhere...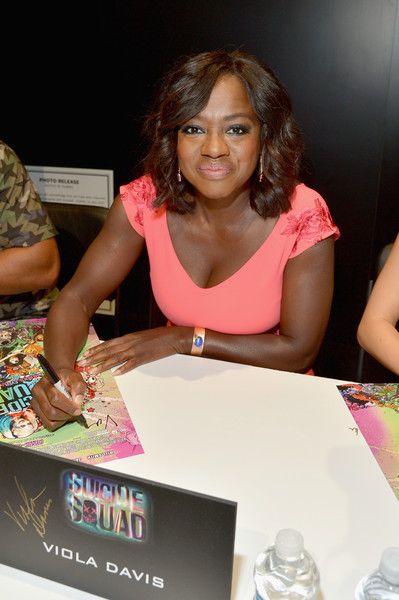 Will Smith and Viola Davis got to work signing autographs for fans who came out to hear about the upcoming DC Comics film Suicide Squad.
The antihero team linked up with their co-stars for a panel discussion about the upcoming thriller and to debut a new trailer. In the "Suicide Squad - Official Comic-Con Soundtrack Remix," we see Task Force X (aka Suicide Squad) do what they do with new footage set to the film's soundtrack.
Check it: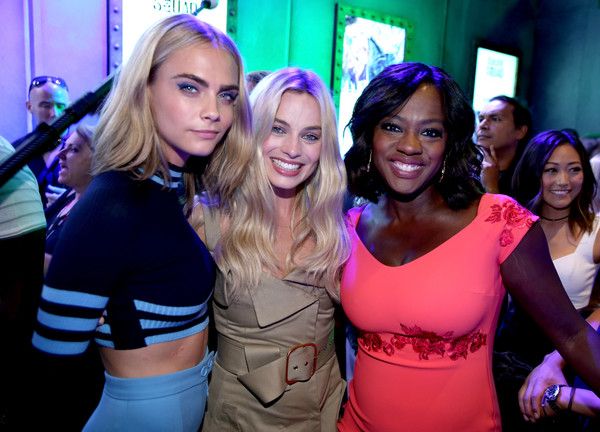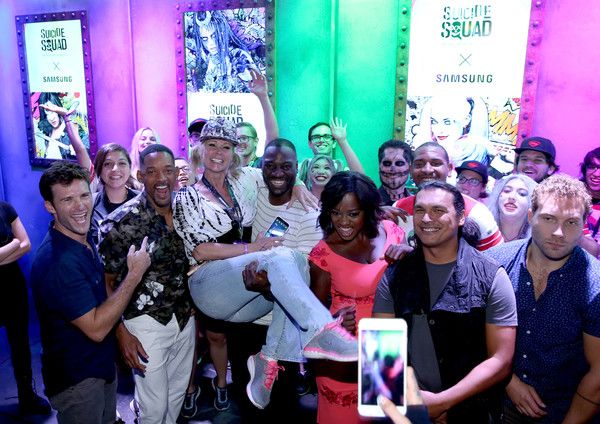 Looks like everyone had a ball!
Suicide Squad will hit theaters August 5th.
OH! Actor D.B. Woodside was cutting up on the carpet with his "Lucifer" co-star Tom Ellis at the show's photocall at Comic-Con.
Lucifer season 2 premieres on FOX on Monday, September 19th at 9pm EST.
Also on the scene....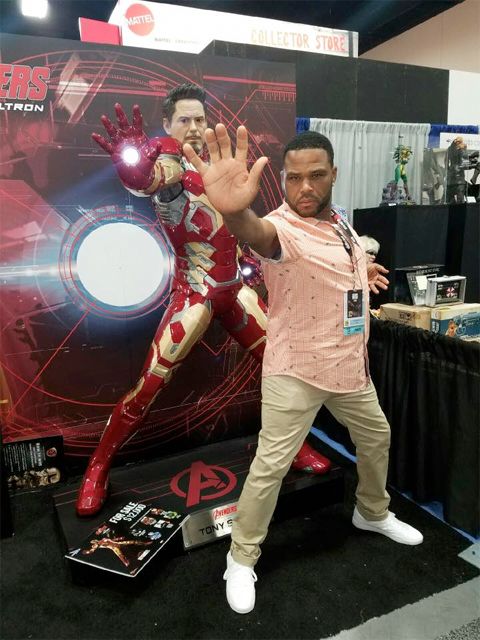 "black•ish" star Anthony Anderson is having a BLAST at Comic-Con with his daughter and "Grandfathered" star John Stamos.
Be sure to check out our round up of flicks from Comic-Con over the weekend below! 
Photos: Getty/WENN/Ryan's IG/Entertainment Weekly's IG/Anthony's FB