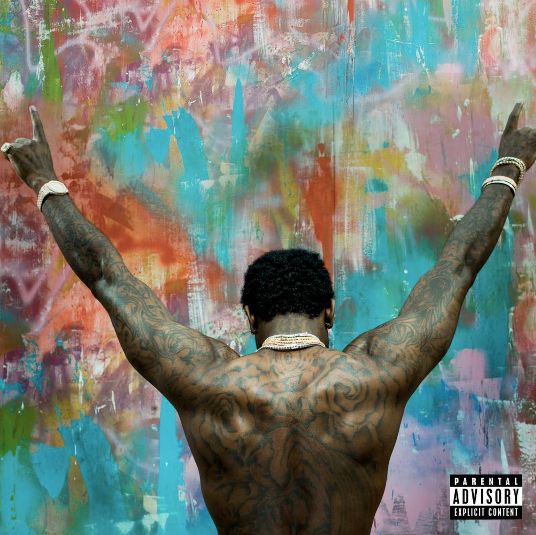 Gucci Mane just dropped a new track with Kanye West titled "P*$$y Print." Meanwhile, Desiigner released a new single titled "Timmy Turner." Take a listen inside…
Gucci Mane is making a splash on the music scene since being released from prison back in May.
Since coming home from the big house, Gucci has dropped several tracks, including "First Day Out the Feds," "Back on Road" featuring Drake, "Guwop Home" featuring Young Thug, and the recently-released "Waybach."
Now, he's joining forces with Kanye West on a new track titled "P*$$y Print," released a day before his post-prison album Everybody Looking. The Mike WiLL Made-It-produced track is a cut from the upcoming album that drops tomorrow (July 22nd).
On the track, Gwop and Yeezy rap about having loads of cash and a bevy of women. Of course.
Take a listen to "P*$$y Print" below:
Are we feelin' it?
In other new music...
Desiigner just dropped a new single for his fans.
Remember that freestyle the Brooklyn rapper released for the XXL Freshmen Cover that we couldn't understand? Well, he turned the freestyle into an official single titled, "Timmy Turner."
Just like "Panda," we can hardly understand what the 19-year-old rapper is talking about, but it sounds like he's rap-singing about the Nickelodeon character Timmy Turner with plenty of auto-tune incorporated in the mix.
Take a listen and decide if you'll be riding out to the track this summer above.
Photo: Gucci's IG