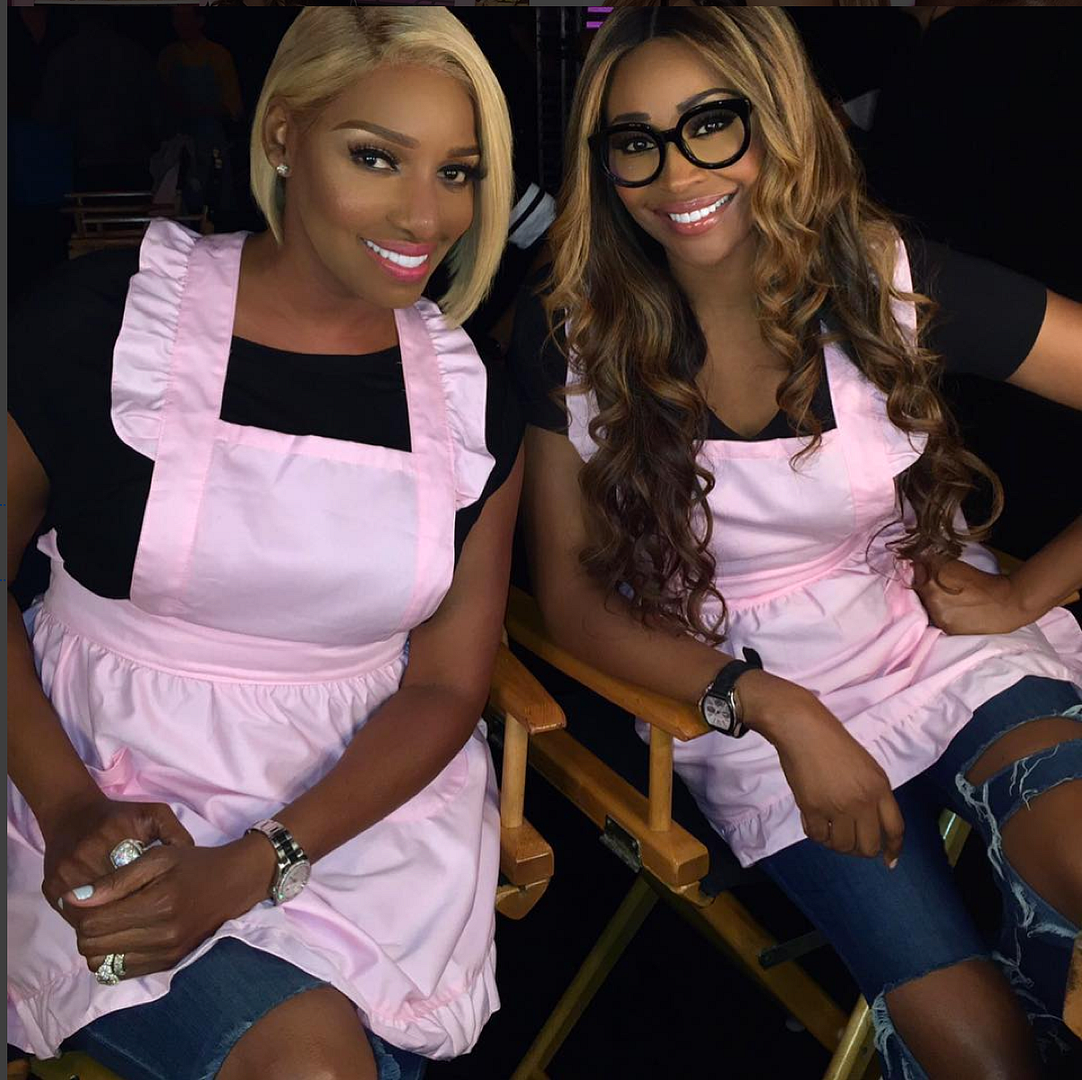 It's WAR!  Cynthia Bailey battled it out with NeNe Leakes last night.  Then she shot India Aire's new video.  Get deets inside, plus the latest interesting rumor she's staying mum about....
It was a different kind of war last night for the "Real Housewives of Atlanta" stars.  Cynthia and NeNe teamed up against other celebs on "Cupcake Wars."
The on-again besties donned their pink aprons and sneakers to try to cook up a win during a celeb edition of Food Network's show. They competed against actor Lamorne Morris and Olympian Johnny Weir and Shawn Johnson.
They ended up losing but kept it cute throughout the comp.
Meanwhile, NeNe called out TMZ for their false new story about her being too busy to shoot another season of RHOA.  NeNe said she's never too busy for the show and always supports it.  But as of now, she won't be back due to no fault of hers.  Bloop.
Cynthia is doing her own thing during the RHOA off season too.  And does that include doing her ex-husband?  Hmph.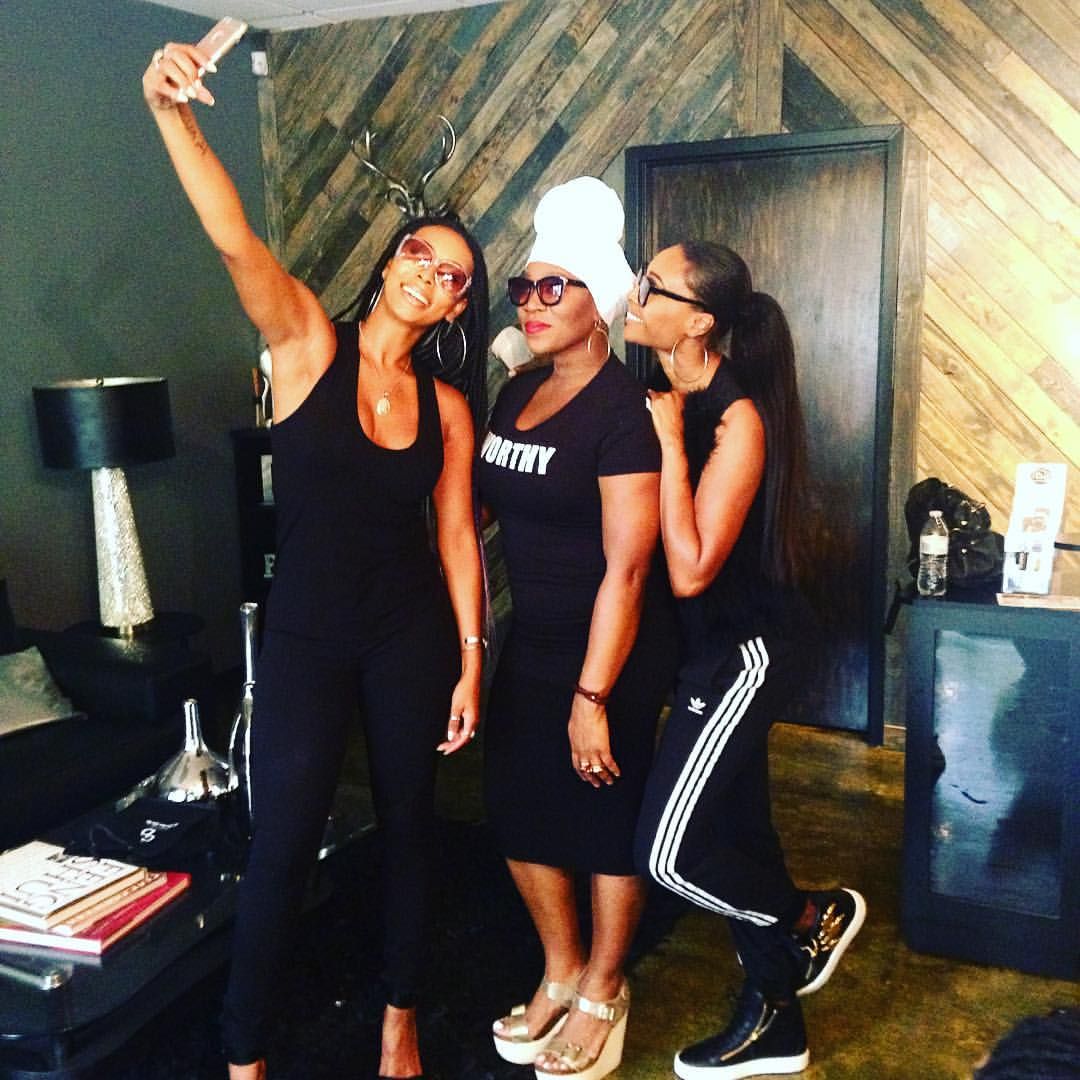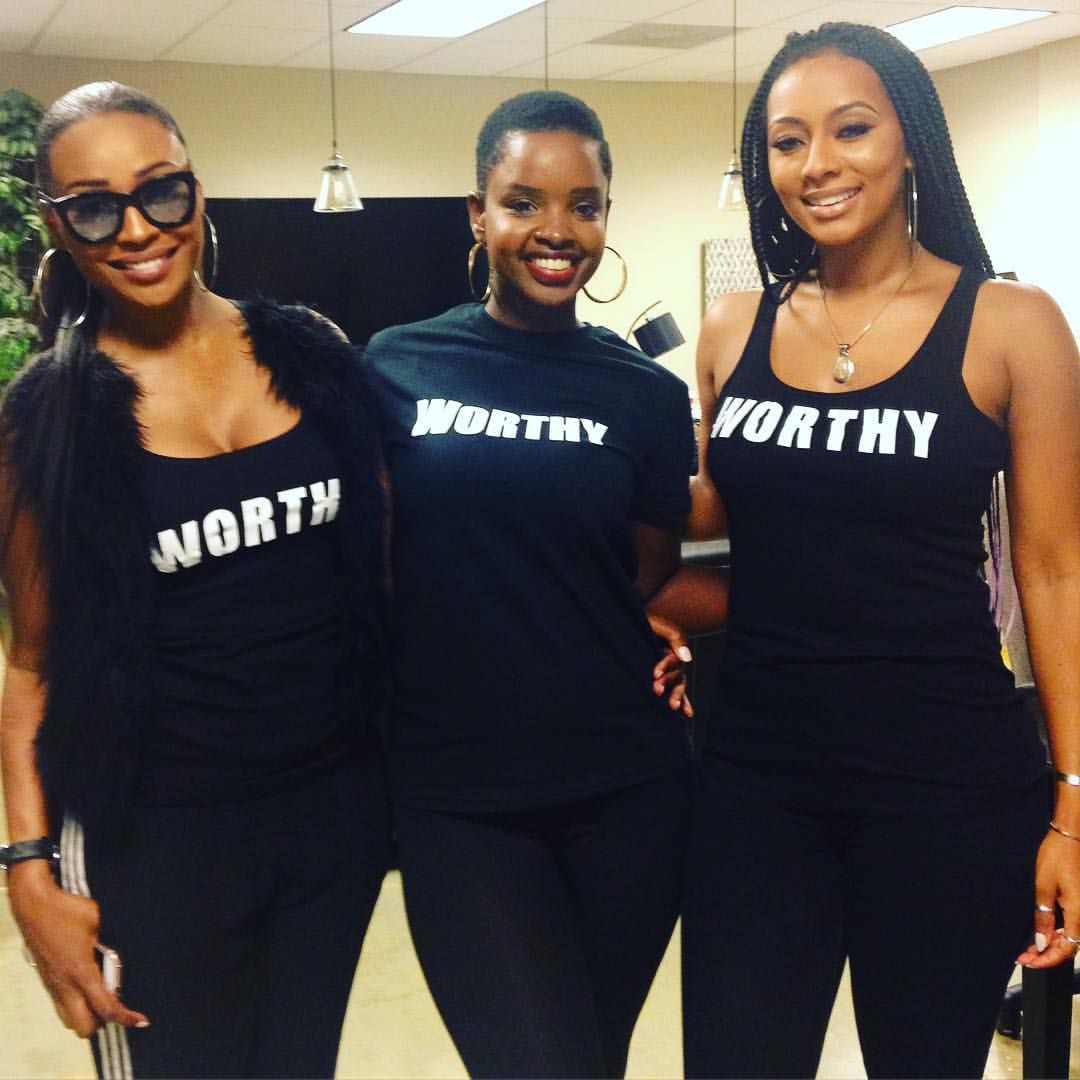 Yesterday, the model, mom & soon-to-be-divorcee starred in a video shoot for India.Airie.
She, along with Keri Hilson and Terri Vaughn (not pictured) were shot by Drexina Nelson for some new visuals. 
Meanwhile, rumors are swirling that in the wake of Cynthia announcing she's officially splitting from Peter Thomas, she is allegedly planning to move in with her ex husband and daughter's father, actor Leon Robinson.  He has residences in both L.A. and NYC, so it'll be a toss up as to which city.  The alleged reason: To support their high school aged daughter Noelle together and to help her with her dreams of entering the modeling and entertainment world.
Chile...
She also reportedly put her and Peter's Atlanta home on the market for $699,000 recently, and has already scooped up a lakefront home for herself....
Photos: A LADY NAMED PEARL FB/Cynthia & NeNe's IG