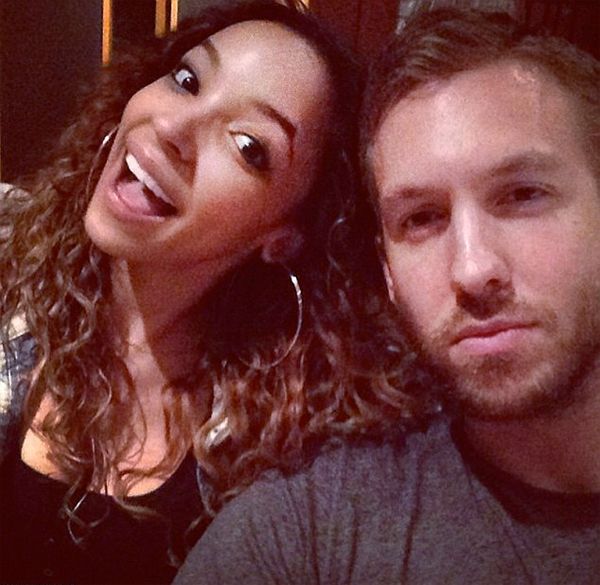 If the rumors are true, Tinashe has found love in a hopeless place. And Calvin Harris (Taylor Swift's ex-boyfriend) may be the man who has swept her off her feet. Details of their alleged summer romance inside…
Let the rumors began!
It appears R&B singer Tinashe has hooked up with a high profile celebrity to amp up her status. According to Page Six, Tinashe and Taylor Swift's ex-boyfriend Calvin Harris are currently dating.
A source tells the site the "Superlove" singer and the DJ are dating, although things are still casual between the two at the moment. The source revealed, "They have been seeing each other on the DL. It's only been weeks, so it's still pretty casual right now. They've been on a few dates."
Apparently, Tinashe and Calvin met back in 2014 while working in the studio together on their collaboration track "Dollar Signs." It's also rumored they were writing tracks for Rihanna at the time.
Their most recent date was over the weekend where they enjoyed Japanese delicacies at Nobu in Malibu.
Said source was on the scene during their date night and said, "They stayed in touch and recently started hanging out again."
Interesting. These coupledom shots of the twosome popped up on Instagram recently, and they look like they're from inside the studio.
Photos: Instagram