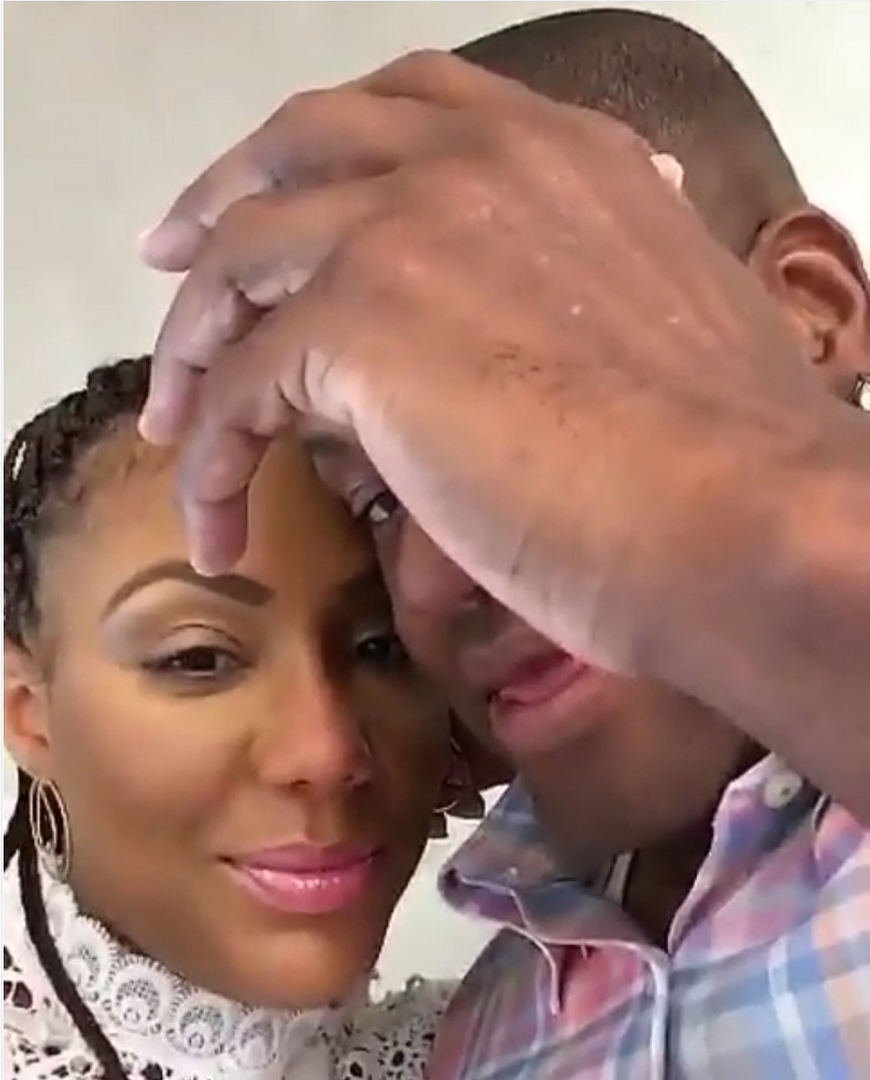 So, about those rumors of Tamar Braxton and Vincent Herbert splitting up....think again.  See the couple's indirect message inside...
What divorce?
Looks like Tamar heard the rumor that surfaced a few days ago saying she and Vince were on the outs because she supposedly cheated.  Reports stated that the two were on the verge of divorce and she and Vince were no longer together.
But not so fast.  Tay Tay let us inside her home this weekend, and Vince is still there.  And they are still looking happy as ever.
Tay posted videos of her singing to Vince and him looking at her with that hilarious "what is she doing" look like he always does.  And it looks like everything is all is good in their household.
Neither directly addressed the rumors, but it's pretty obvious they were letting the world know their marriage is still on and poppin', and nothing's changed: