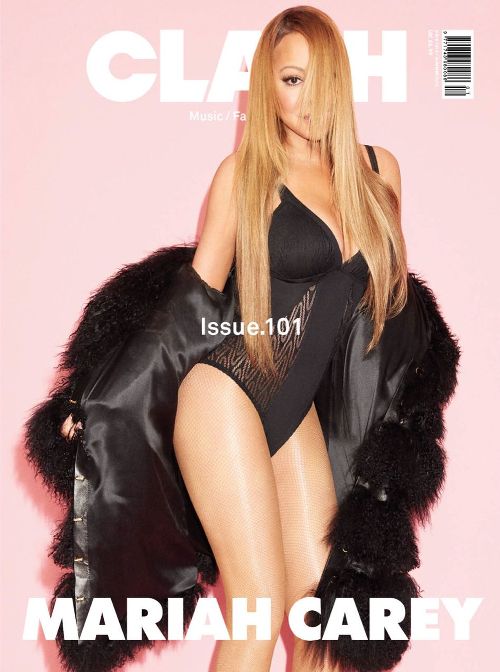 Mariah Carey slipped into her leotard and her fur to pose it up for the 101st issue of CLASH magazine. Get into her sexed up cover inside...
Now THIS is how you do photoshop...if you're gonna do it.
MiMi let the UK mag into her pop queen, glittering life while in Paris to catch them up with her European tour.  She did her interview while getting in several expensive shopping trips, being swarmed by fans and paparazzi, and maneuvering with a bustling entourage.
In a candid interview, the 'Fantasy' hitmaker opened up to Clash about her reality TV series, her intimate relationship with her fans, motherhood, and determination that's driven her from hard times to world domination.
Mariah, who's currently on vacay aboard a yacht somewhere on a European coast with her fiance James Packer, told the mag about how her twins ROc & Roe manage with the jetsetting life they've surely become accustomed to. 
"I want them to still feel normal," Carey told Clash. "So, if they don't like traveling around at some point, they won't have to travel around," she said. "But they love traveling. They love flying. If I keep them home for like five days, they're like, 'When are we going on an airplane?'"

"They really love it," she added. "They love doing all these things and seeing places—they love the Eiffel Tower. It's amazing, you know what I mean? I just have the best time with them."
Next up for the Glitter queen: Another round of her Vegas residency in August and September, then three shows in Brazil in November.