Serena Williams is slaying the cover of the Wall Street Journal magazine where she opens up about wanting to do ordinary things and how sore she was after twerking for her life in Beyonce's "Sorry" video. Get it all inside….
Game. Set. SLAY!
Tennis superstar Serena Williams was tapped to grace the newest cover of the Wall Street Journal (July/August 2016) and she did not disappoint!
Styling in Balmain, Versace & Onia swimwear, the 21-time Grand Slam winner served up several hot shots in a classic spread. Inside, the world's No. 1 female tennis player opened up about what she would be doing if she wasn't the incomparable Serena Williams.
If Rena was just an ordinary girl, she said she would enjoy doing things like going to an amusement park, making groceries at the grocery store and hitting up the mall.
"Ordinary things," she said. "I'd go to the mall. I never go to the mall."
What YBF chick doesn't love picking up pieces from the mall? She said if she's wasn't a tennis champion, she would likely be a veternarian.
"I think I would be in California," she said "Maybe I would be married? Maybe I would have kids? I would like to believe I would. I would have probably gone into some kind of science. I love animals." She rubs Lorelei on her pink, white-haired belly. "Maybe I would have become a veterinarian."
The HSN designer and philanthropist confessed after twerking and body rolling in Beyonce's "Sorry" video for her visual album LEMONADE she was sore!
"I've known Bey for a long time," Serena said. "I got really sore from dancing!"
Ha! Who says twerking isn't a real workout?
Get into Serena's fierce spread below: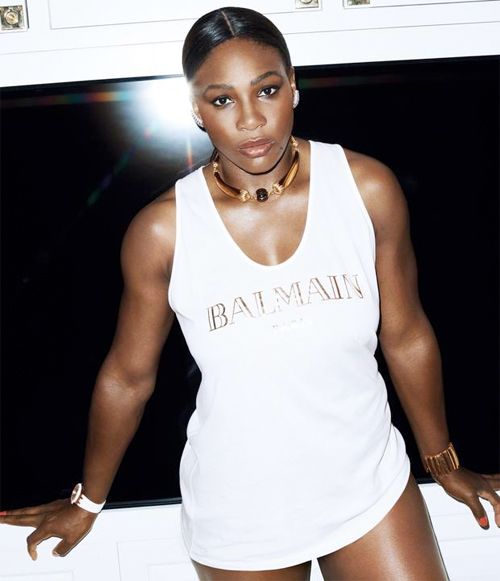 Meanwhile....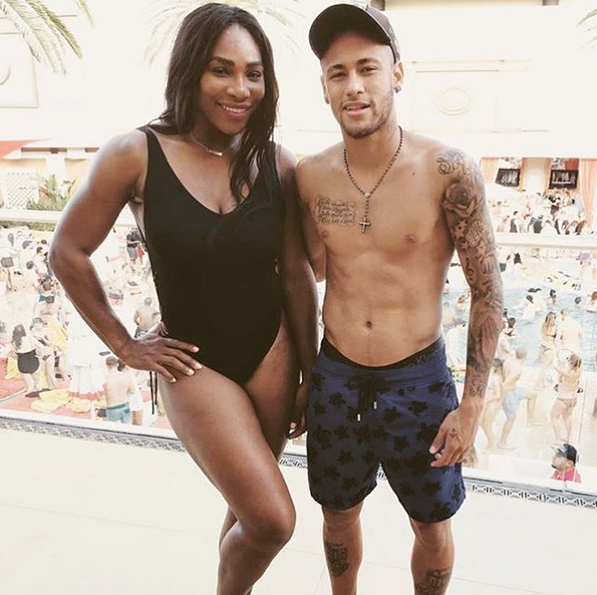 Rena recently caught up with soccer player Neymar da Silva Santos Júnior. Cute!
Photos: Maciek Kobielski via Wall Street Journal/@kick11_official