It's Father's Day!  And the Obamas (surprisingly) have us wanting to book a nature-heavy trip in Yosemite thanks to their weekend trip to a few national parks.  The First Fam can make anything look fab.  Get into their trip inside...
In celebration of the upcoming 100th anniversary of our National Parks, the First Family is spending the weekend traversing New Mexico's Carlsbad Caverns and Yosemite National Park.  As if he hasn't racked up enough firsts, Obama is the 1st sitting President to visit Yosemite in 50 years.  Sheesh!
We gotta say, we're glad they did.  Or else we wouldn't have known this fabulousness was right here in the good 'ol continental US of A (by continental we mean the 48 connected states).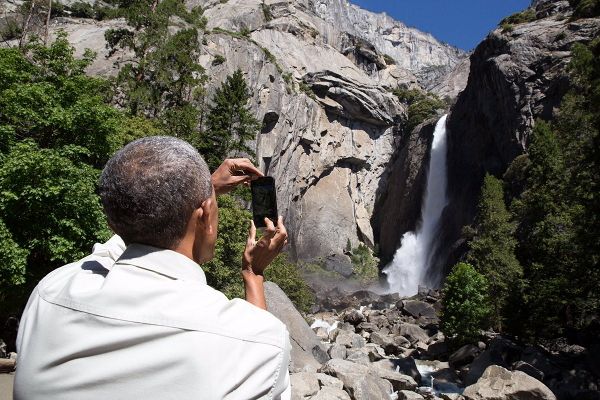 You don't have to trek it to Costa Rica or even all the way to the waterfalls of Hawaii.  Sasha, Malia, FLOTUS Michelle O. and POTUS trekked it to Cali and New Mexico to get their nature fix.  Mr. President snapped the below pics for his Facebook page: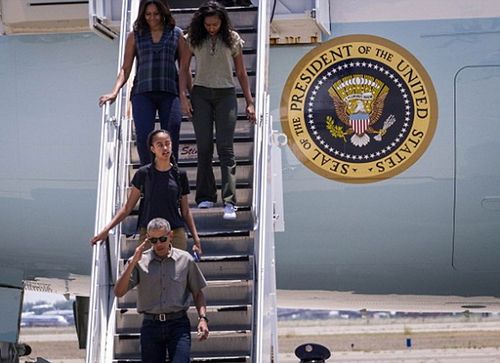 As soon as they made their fashion-coordinated arrival (we're obsessed!), they hit the ground running on Friday visiting plenty of spots: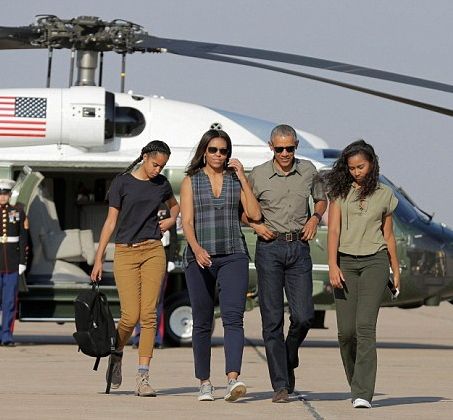 "Just look at the scene" —@POTUS at Yosemite national park. #FindYourParkpic.twitter.com/Bi4r74IEo6

— Kori Schulman (@ks44) June 18, 2016
Kori Schulman Deputy Director of Digital Strategy shared the quick talk the Presdient gave to visitors and press.
Before his speech, the First Couple met with a group of cute fourth graders visiting Yosemite: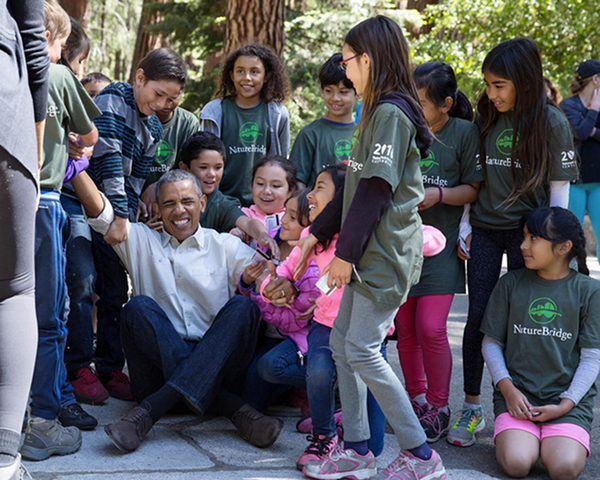 Adorbs!
Check out tons of pics below of our fave YBF Teens Sasha & Malia and the First Fam hitting Marine One, Yosemite, and the Taverns below: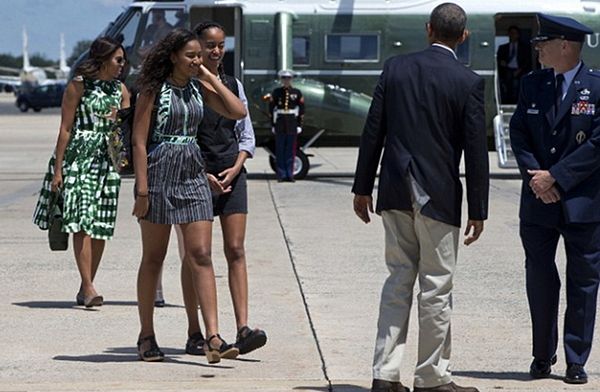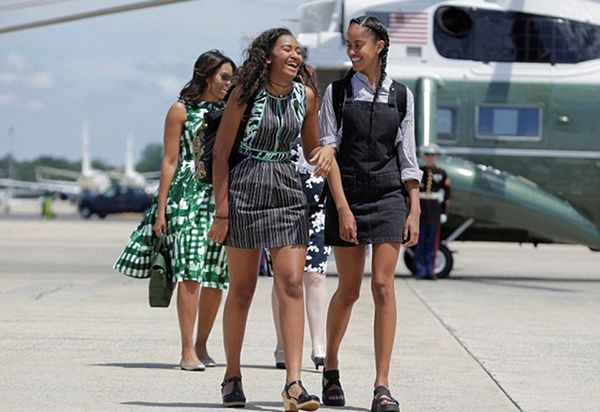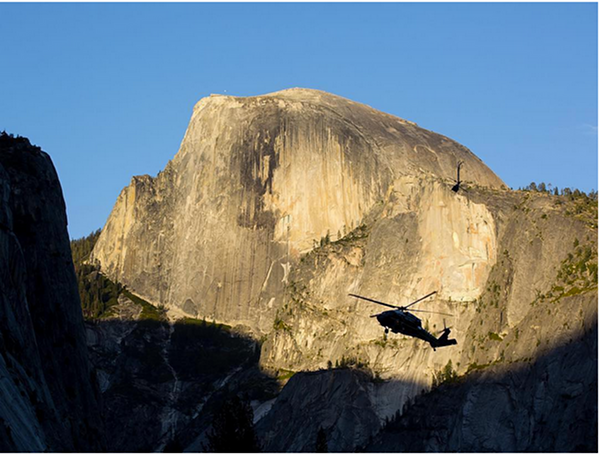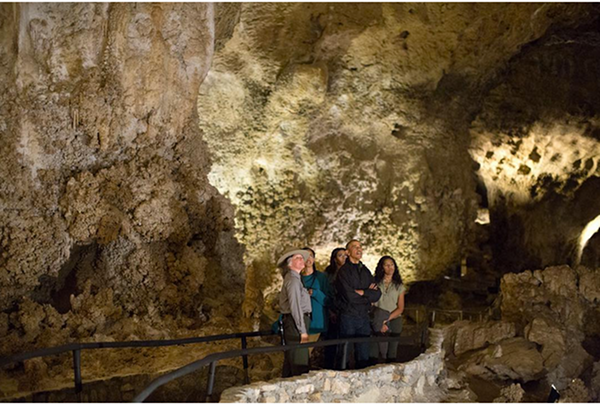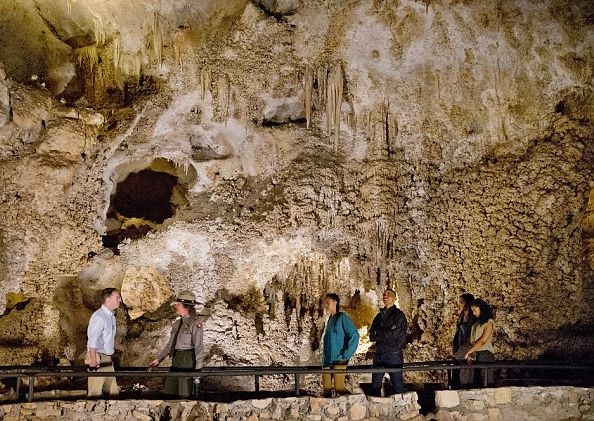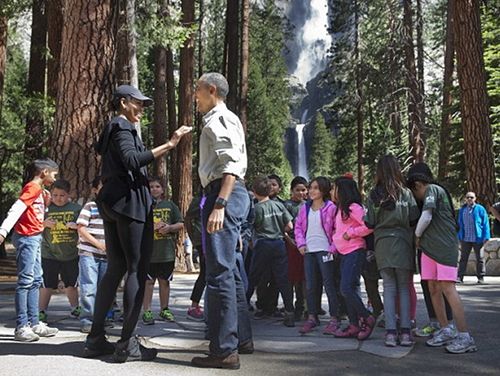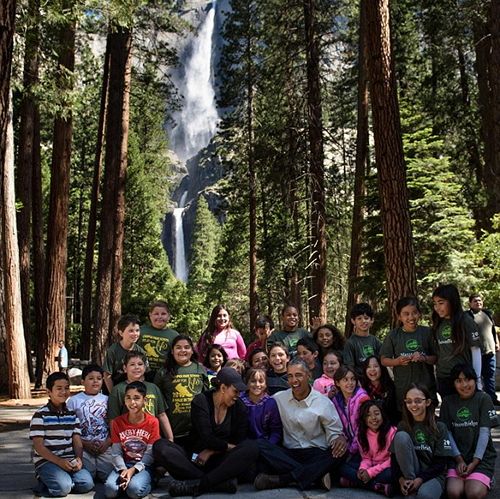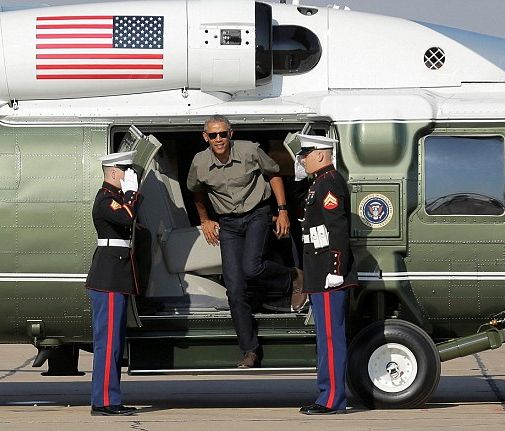 EXTRAS:
1.  New Tony Award winner Leslie Odom Jr. announced today that he's leaving Hamilton on July 9th after contract negotiations.  STORY
2.  Idris Elba's new flick Finding Dory raked in $136.2 million in estimated weekend ticket sales in North America, setting a record for a Pixar film! STORY
Photos: AP/Reuters/Getty/Facebook