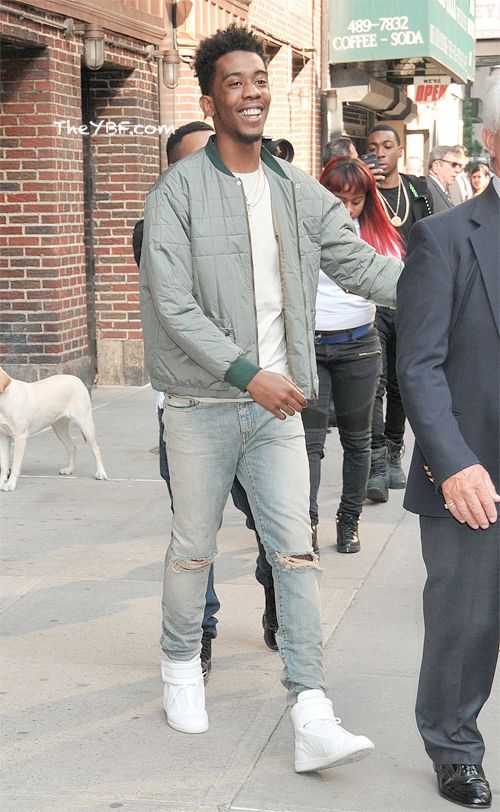 Desiigner is being accused of running off on the plug! Get the deets on his alleged "no show" and why he doesn't have broads in Atlanta inside….
Brooklyn rapper Desiigner has been burning up the charts with his Billboard Hot 100 No. 1 single "Panda." And everyone is booking him for shows. But apparently, Desiigner burned a bridge with the Atlanta Greek Picnic event.
According to the event's Twitter feed, he was booked to perform at the recent Atlanta Greek Picnic step show, but decided to back out of the scheduled performance at the last minute. Not only that, he allegedly ran off with the deposit. Why? AGP claims he wanted more money and a private jet!
Peep the tweets (read from the bottom up):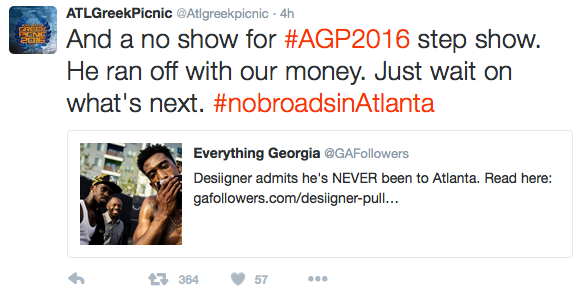 Damn homie.
The opening line to Desiigner's "Panda" track says he has broads in Atlanta, but apparently that's not the full truth. In fact, he has never even been in Atlanta! Wait…what?
In an interview with Billboard, the 19-year-old newbie rapper admits he has never even been to ATL.  It's not uncommon for rappers to make up ish for a song, but seriously?   He says that opening line was a reference to chick he met via FACEBOOK who said she was from Atlanta, but he never met her face-to-face.
He told Billboard, "I've never been to Atlanta. We never met in person. She just said she was from ATL, so I was like, 'All right -- I got broads in Atlanta.' It's real life, you feel me? I put real-life shit in my songs."
Real life? How Sway?
Photo: Splash