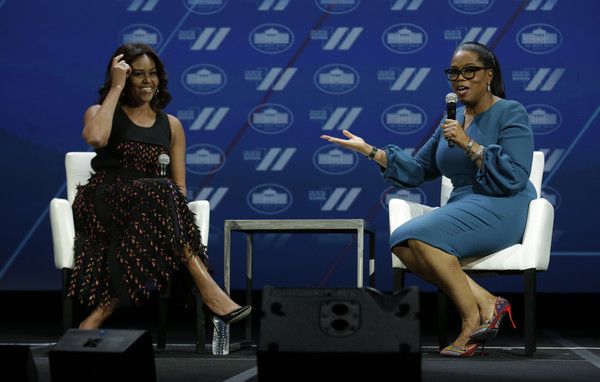 When BOSS ladies unite! First Lady Michelle Obama and Oprah held a panel discussion during the White House Summit to rally for gender equality. President Barack Obama and Kerry Washington were also there to show their support. More inside….
When two black inspirational women join forces, fabulousness ensues.
First Lady Michelle Obama and media mogul Oprah Winfrey sat down for an inspirational conversation about trailblazing the path for the next generation of women during the White House Summit yesterday. Who better to chat about women empowerment than these two moguls.
The White House hosted the inaugural United State of Women summit to push for gender equality. During the panel discussion, FLOTUS and Oprah touched on topics that included self-confidence, not being complacent and how men can "do better" to support women.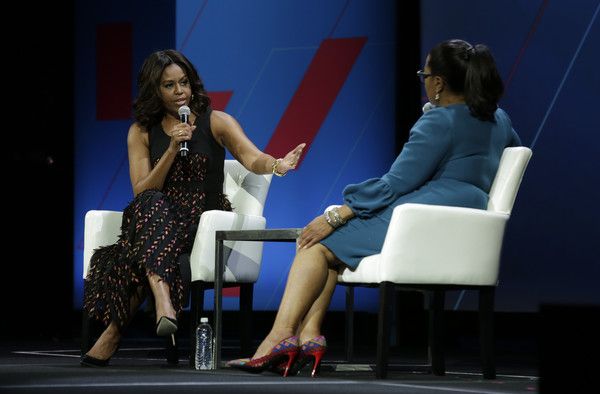 "I always tell young girls, surround yourself with goodness," said FLOTUS. "I learned early on how to get the haters out of my life. You've got to just sort of surround yourself with people who uplift you, who hold you up."
It all starts with knowing yourself and learning how to put ourselves first sometimes before trying to please everyone else.
"Our first job in life as women is to get to know ourselves," FLOTUS continued. "And I think a lot of times we don't do that. We spend out time pleasing, satisfying, looking out into the world to define who we are, listening to the messages, the images, the limited definitions that people have of who we are. And that's true for women of color for sure. There is a limited box that we are put in and if we live by that limited definition, we miss out on a lot of who we are."
Soak up these gems ladies!
Check out their influential discussion below:
Also hitting the stage...
President Barack Obama talked about how his administration has improved the lives of women and young girls over the last 7 years he has been in office and why it's so important.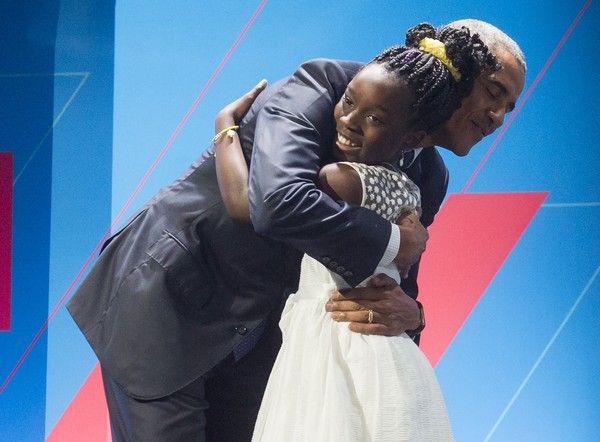 "I may be a little grayer than I was eight years ago, but this is what a feminist looks like," said POTUS before the crowd of about 5,200 women sounded off in cheers.
Check out his full speech below: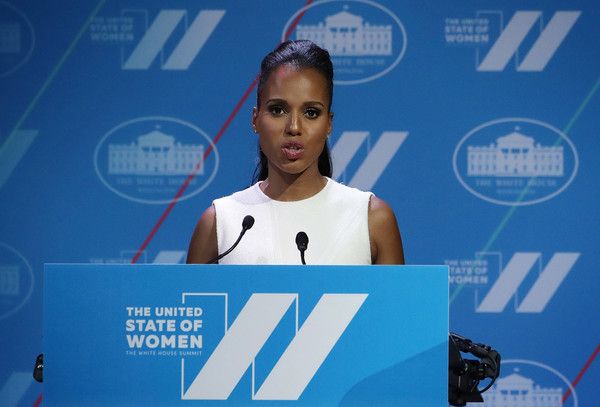 "Scandal" starlet/women's advocate Kerry Washington also hit the stage to serve up some inspirational gems.  Loves it!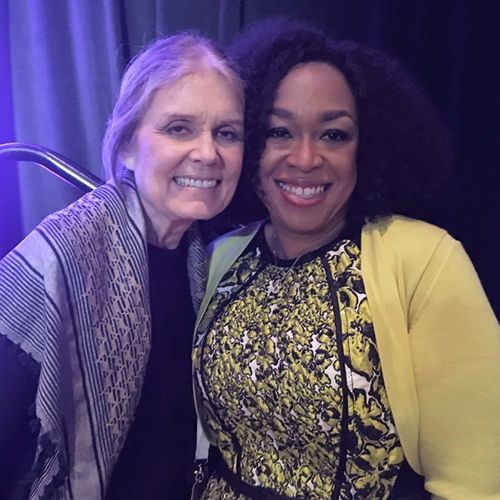 And Shonda Rhimes was there posing it up with Gloria Steinem. Nice!
Photos: Getty