Kevin Hart's California home was just robbed, and police say the $500,000 worth of personal ish stolen likely wasn't stolen by someone close to the comedian.  We couldn't disagree more.  Deets inside and what Kevin's saying today, plus an interesting update on Lil Wayne's multi-seizure recovery....
Kevin Hart got GOT...to the tune of $500K!  While that may be pocket change to the multi-million dollar comedian/actor/fitness guru, nobody wants their hard earned ish swiped from right under their nose.
Kev has been in Miami all week doing promo for his upcoming Central Intelligence film with The Rock, and since he Snapchats his every move, the burglars knew just when to hit.
The police department confirmed to E! News:
"...the house was broken into and watches, jewelry, clothing and other personal items were stolen."
The home is located in Tarzana, and his fiancé Eniko was away in Boston at her bridal party.  E! says:
Fortunately, no one was home at the time of the burglary and police do not believe it was an inside job, though the investigation is ongoing and they are currently reviewing indoor and outdoor surveillance footage from the property to determine the culprits.
We wonder if his huge Dobermans were home at the time with a pet sitter who pops in and out, because we can't imagine they allowed a random person to break in the back door, as reported, and take all this ish unscathed.
Still, Kevin & Eniko live in a double gated community.  So the chances of an unknown person getting past two security guards at front gate, then Kevin's own gates...yeah.  Sounds like an inside job to us.
Police are combing through surveillance footage from both outside and inside the home.  Kevin took to his Instagram today to speak on the matter saying he's putting things in perspective:
I just tune out the bullshit....I swear I have the best angel in the world AKA my mother "Nancy A Hart" RIP Mom. I Always put things in perspective people....material items can be taken away at anytime but a positive outlook & understanding of life & what's really important can never be compromised in the "Hart Household"....I have what I value the most which is my family & my health. Thank u for all of ur support & prayers....WE ARE GOOD PEOPLE!!!! I love y'all for loving me #Blessed #Thankful #Focused #Motivation
Positive outlook.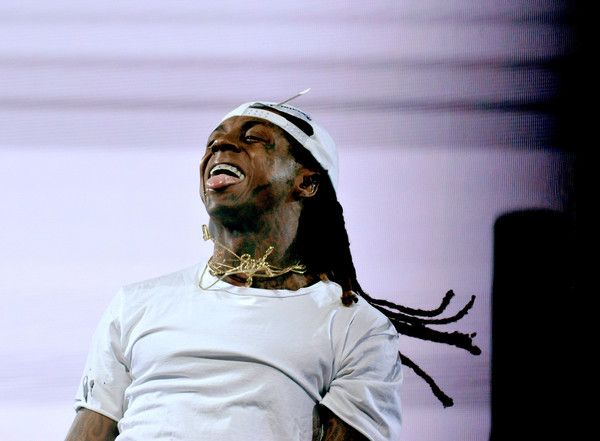 Lil Wayne is back out on the road, as if those two seizures that forced an emergency landing of his jet this week never even happened.  TMZ says he checked himself out of the hospital yesterday, and booked it to the next city where he's set to do a show -- Kansas City.
Our Weezy sources tell us he checked out of the Omaha hospital on Tuesday and immediately made a beeline out of town -- despite having made 2 emergency landings on Monday when the seizures started.

We're told Wayne is not cancelling any shows -- his next one is scheduled for Saturday in Kansas City. As we told you ... Wayne was seen double-cupping a lot of codeine syrup Sunday night in Milwaukee.
Even if the lean he's ALLEGEDLY drinking again didn't cause both of these scary seizures, wouldn't it be a good idea to fall back a bit on the performing? Especially if the cause has yet to be determined. 
We'll pray for that man...
Photos: Pacific Coast News/Getty