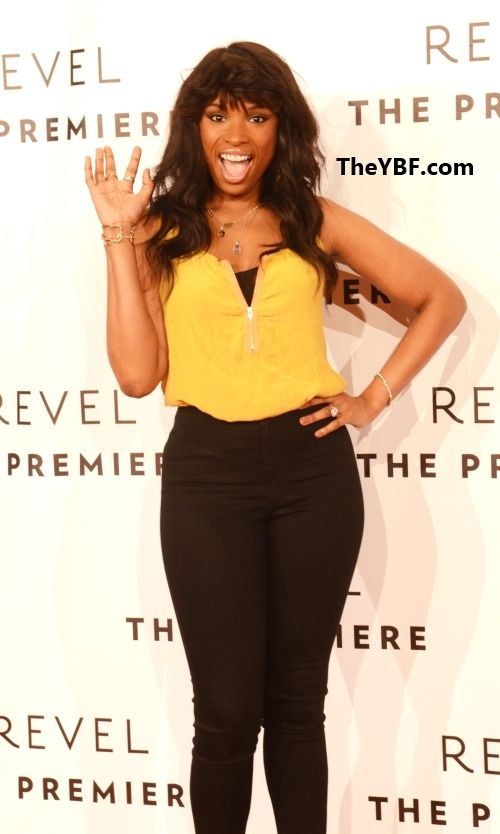 Celebs flocked to Atlantic City this Memorial Day weekend to see Beyonce make her big BACK TO BUSINESS return to the stage.  And to do a little work, party it up and hit the beaches.  We've got how Jennifer Hudson, Bey (of course), Luke James, Christina Milian & Kevin Hart spent their fab Holiday weekend inside...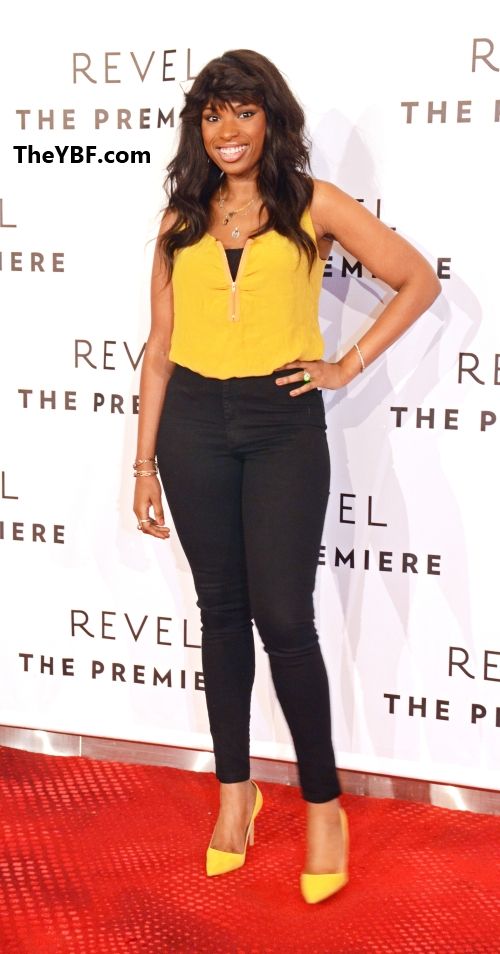 Jennifer Hudson rocked a casual and cute black/yellow look to hit up Beyonce's last concert Monday night at the Revel Resort and Casino (a RIDICULOUSLY fab place by the way) in Atlantic City, NJ.  Somebody looked happy to be out and about for the Holiday.  And she tweeted about her former Dreamgirls co-star Queen Bey saying:
Omg best memorial day ever ! Glad I spent it at @Revelresorts at queen B concert ! Flawless!!
Sweet!  Looking great Jenny!
And speaking of the woman of the weekend--Beyonce gave four flawless theatrical performances throughout four nights for her big return to the stage.  The 30-year old isn't stopping there either.  She told Sunday night's crowd (and we heard it with our own ears) she's back in the lab working on new music.  Toward the end of the concert, she asked the crowd what they wanted to hear because she's ready to get back into the studio:
"What do y'all want?  Y'all want to dance?!  You want some ballads?  A little rock & roll?  Soul?  How about I just do it all!"
We won't be complaining.  She also told various audiences that she lost 60 pounds of post-baby weight recently by eating a strict diet (lots of lettuce) and lots of working out.  And for a chick who performed--hard--for over 2 hours straight, with no intermission and only a couple minutes for costume changes, she couldn't help but melt off the baby weight.  Chick looked simply fabulous this weekend.
By the way, First Lady Michelle Obama, who attended one of Bey's concerts this weekend, said on "Good Morning America" this mon:
"Anybody who's got talent, I'm all for.  But Beyoncé has just been a tremendous supporter of 'Let's Move!' Without asking, she reformulated ['Get Me Bodied'] to do a flash mob for kids across this country."

"Beyoncé stepped up in a way that so many of our celebrities and athletes are stepping up on behalf of this issue, so I love her to death and was glad to be out there moving my body with her."
Meanwhile, Beyonce's opening act--up and coming singer Luke James--was spotted partying it up inside Revel's Ultra Lounge: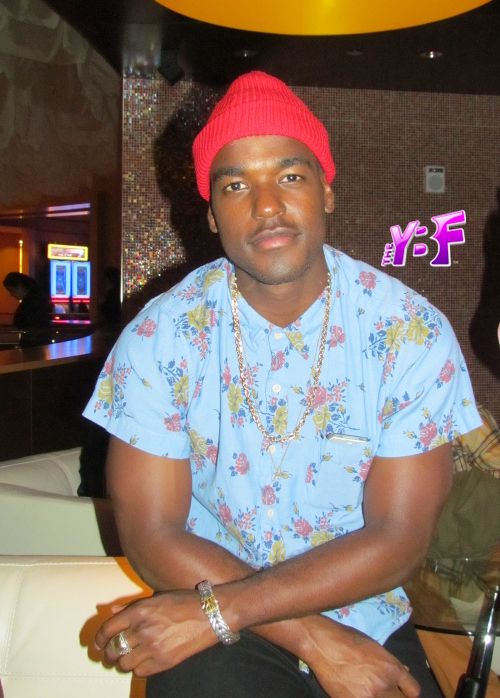 The "I Want You" singer revealed that he was more than ecstatic to be tapped as her opener.  And if you haven't heard him sing yet, get with it.
Elsewhere in Atlantic City, Christina Milian partied at The Pool After Dark at Harrah's Resort with Kim K. (not pictured):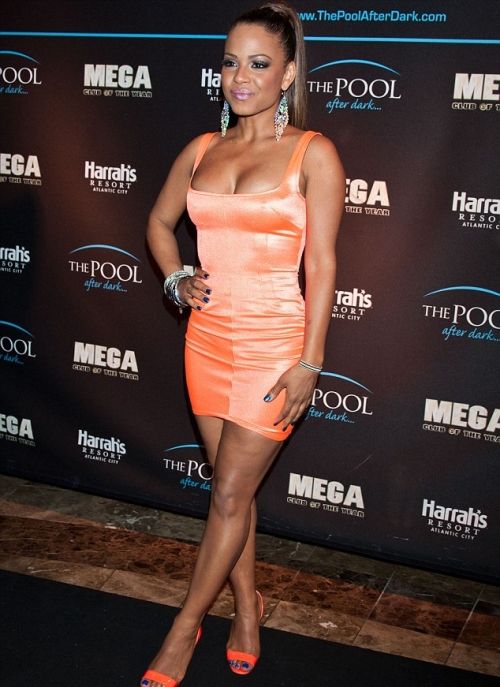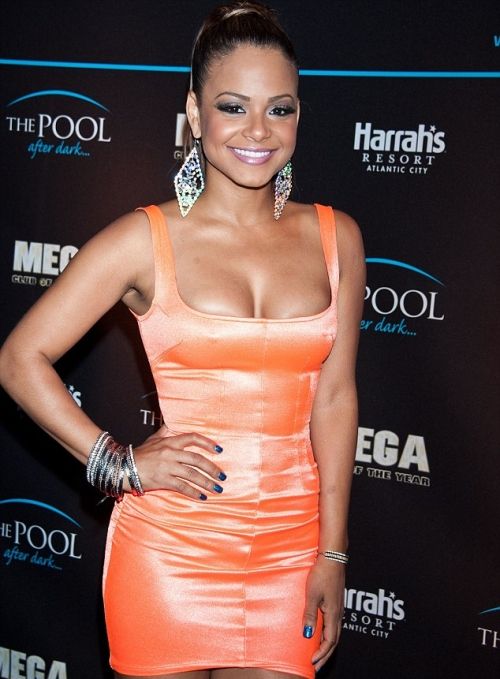 Had this been anybody else, the outfit would have looked cheap.  But we can't help but love cutie Chris.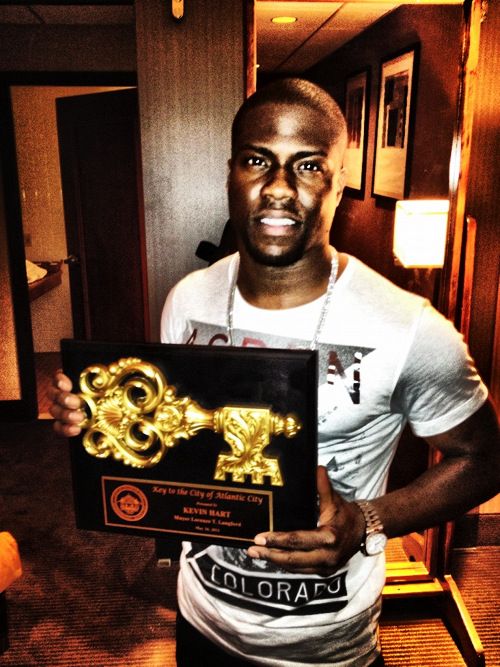 And Kevin Hart, who performed at the Taj Mahal in Atlantic City Sunday night, tweeted his plaque after getting awarded on stage the Key to the City by the city's mayor, Lorenzo Langford.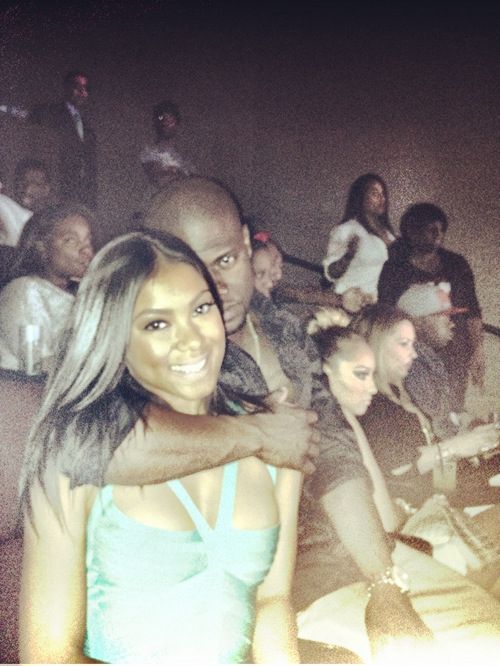 And he tweeted how much fun he was having with his "rib" (as he called her) Oniko at Mrs. Carter's Saturday concert saying:
I'm watching Beyonce perform and I am speechless right now........her performance and production is amazing!!!! Woooooooow
Atlantic City nights with my RIB @Neekibaby
Loves it!
Photo Credits: Jennifer Hudson & Christian Milian/WENN; Beyonce/Beyonce.com; Luke James/Jewel Scott; Kevin Hart/Twitter