Trey Songz threw one hell of a party at his VA mansion and things got totally out of hand. Come inside to see all that went down, plus find out the latested on besties Christina Milian and Karrueche Tran inside….
R&B crooner Trey Songz got all dressed up to serve as a groomsmen for his friend Kenny Drew's nuptials over the weekend. It appears Trey's homies he grew up with are all getting hitched as he attended a friend's wedding in Virginia a few weeks ago as well.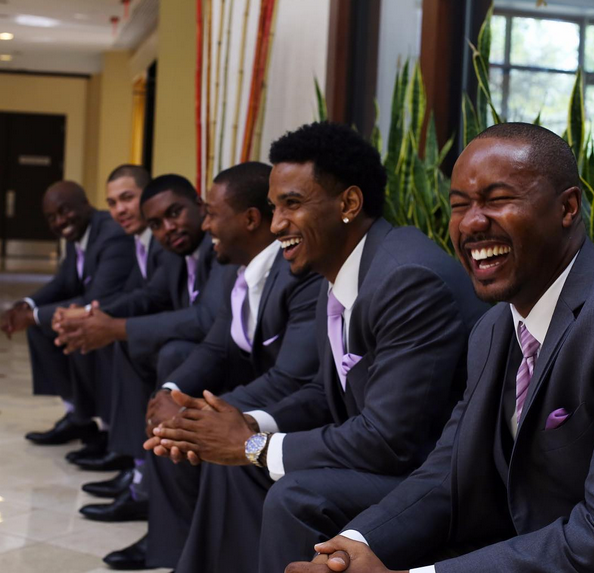 The "Slow Motion" singer snapped it up with the bride and groom and shared laughs with the rest of the wedding party during the ceremony.
Trigga even hit the dance floor with the bridal party to hit the #RunningManChallenge:
Ha!
Trey went from debonair to all out raunchy for a pool party he threw at his private estate yesterday. Here's how ish was popping off at the pool:
Then things took a turn for the ratchet when a fight between a few of the ladies broke out. Chile…
There's a man who claims he was assaulted by D.C. rapper Shy Glizzy and wanted revenge for Glizzy allegedly "popping off on me." Peep the clips here.
In new flicks...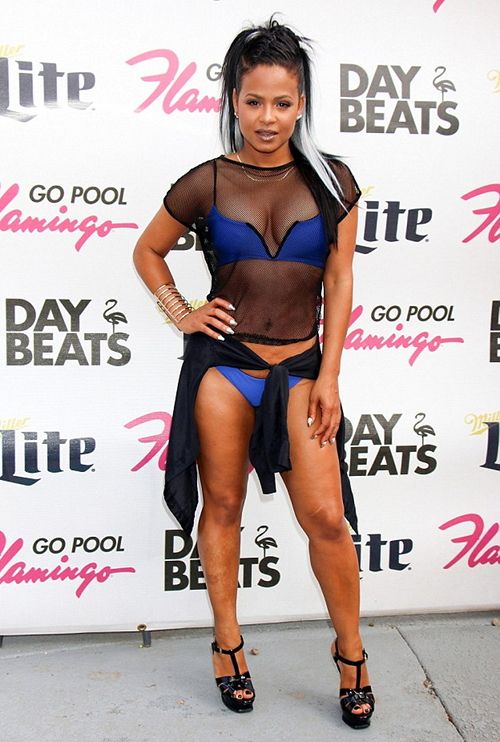 Singer/reality star Christina Milian turned up the heat for a performance at Go Pool inside the Flamingo Hotel and Casino in Las Vegas over the weekend. C-Milli put her legs on display in a blue bikini with a black mesh top as she snapped it up with a pink flamingo on the carpet: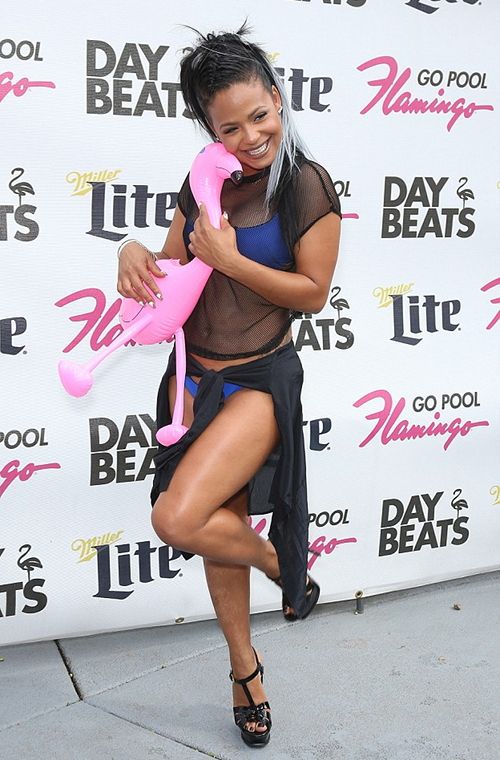 We see you Christina. 
Be on the look out for the singer/actress this fall on FOX as she will be starring in the rebot "Rocky Horror Picture Show."
As for C-Milli's bestie....
Karrueche Tran joined forces with "Scandal" star Darby Stanchfield to give back. The ladies put their green thumb to work for Sierra Club, National Parks Conservation Assoc & EMA "Give Back Day" to celebrate the National Park Service Centennial at Franklin Canyon Park in Beverly Hills over the weekend.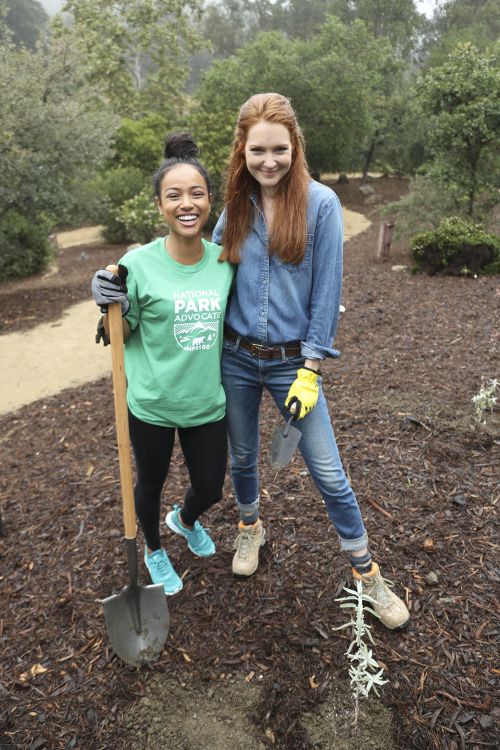 The EMMY winning producer/model was all smiles throughout the event.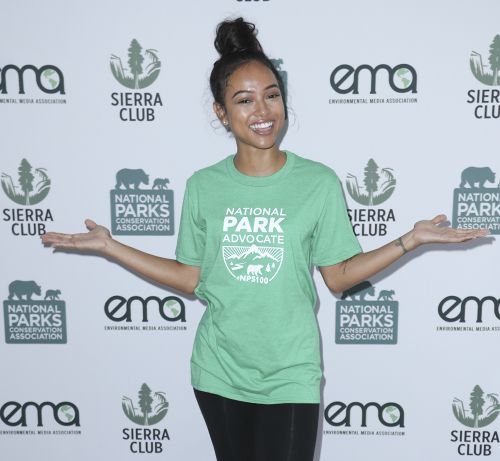 Nice!
Photos: WENN/FameFLynet/@ad_renaissance/@favoredbyyodit