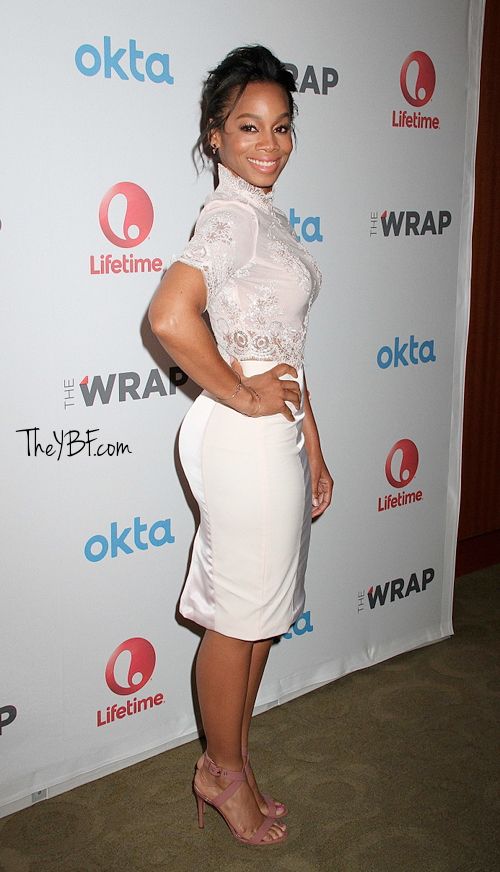 Anika Noni Rose is gearing to star in and produce a new project about Shirley Chisholm. Get those deets, plus peep the first look at Jussie Smollett and Keesha Sharp in the upcoming Thurgood Marshall biopic inside…
"Roots" star Anika Noni Rose, pictured above at yesterday's 2nd Power Women Breakfast in New York, is already working on her next project and it's one we're excited about.
It has been confirmed the Tony Award winning actress will be starring in and producing a new film about the life of the first African-American who ran for president: Shirley Chisholm. Not only that, Shirley Chisholm was the first woman ever to run for the Democratic Party's presidential nomination. "How To Get Away With Murder" star Viola Davis was originally attached to the film but no longer is.
Below are a few details about the feature film according to Shadow and Act:
Portrayed by Tony Award-Winning Actress, Anika Noni Rose, CHISHOLM embodies the keen sense of justice and community, embracing her fold like a warrior. Always meticulously dressed, pearls in place, watched adjusted to the second, Congresswoman Chisholm metamorphosed to do America's business. With a colorful team of cohorts by her side, Congresswoman Chisholm personifies the bold educated Brooklynite with her roots firmly planted in her Caribbean heritage, hurdling humongous odds in a system structured for whites and males only. With an efficient producing team, Creative Monster Production's Bryan Gambogi ('Blue Jasmine'/'King of Beasts' Documentary), Grant Anderson ('Green Hornet'), Debbie Brubaker ('Big Eyes'), Barbara Bullard, social innovator, and an award-winning writing team, Armistead Johnson and Montserrat Mendez, CHISHOLM will be eloquently developed changing the paradigm of how we ourselves can be a 'Catalyst for Change.'
There aren't many details about the new project just yet, but we're here for it all. The film comes at the perfect time with presidential hopeful Hillary Clinton nabbing the Democratic presidential nomination recently.
In another new film….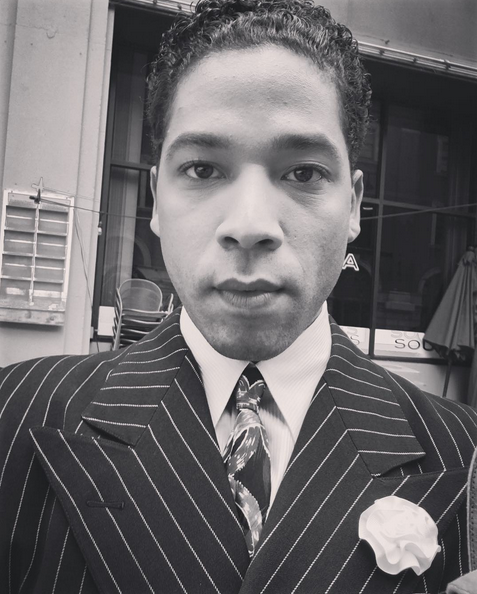 Now that "Empire" has wrapped up its second season, breakout star Jussie Smollett is working on another major project.
Jussie has joined the cast for the upcoming film Marshall that depicts the life of the first African American Supreme Court Judge Thurgood Marshall as he battles through one of his career-defining cases. Jussie will star as award-winning poet Langston Hughes and he totally nails it as the late poet in this first look (above).
"People vs. OJ Simpson" starlet Keesha Sharp is also starring in the film. She'll play Thurgood's first wife Vivian "Buster" Marshall. She posted a sneak peek on Instagram captioning, "'Buster and Langston' Such a pleasure working with @jussiesmollett amazing talent #thurgoodmarshall #amazingmovie #blessed"
Also joining the cast, Black Panther star Chadwick Boseman (Yassss!) will star as Thurgood and "People vs. OJ Simpson" star Sterling K. Brown will play Joseph Spell, the defendant at the center of the above case.
Marshall is expected to hit theaters later this year.
Photos: INF/Jussie's IG/Keesha's IG