Bobby Brown hit 30 Rock Plaza this morning for a special Memorial Day Concert on The "TODAY" Show. Watch the clips inside.....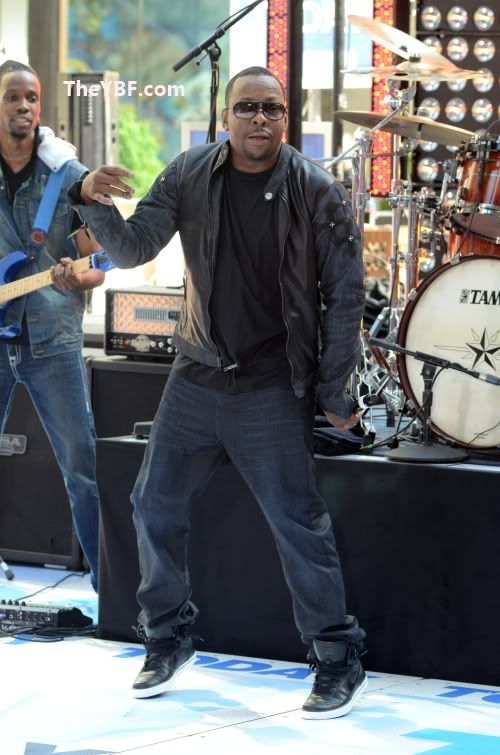 Though his voice was not up to par, Bobby Brown put in a good faith effort this morning during a concert for The TODAY Show.  He performed his new track "Don't Let Me Die" "Every Little Step" and "My Perogative."
TODAY's concert was one of his most high profile appearances on network television since the passing of Whitney Houston.  During the interview with Peter Alexander, Bobby denied that his new track was about Whitney Houston saying it was about his fiancee Alicia.  He added his new album is about being clean from drugs (7 years) and the blessings in his life.
He said he isn't doing reality tv now and is focused on his new album The Masterpiece.
Also, NBC correspondent Tamron Hall tweeted, Hanging with @todayshow fam this morn! The king of R&B Bobby Brown is here and his fans are already lined up waiting !!!@kingbobbybrown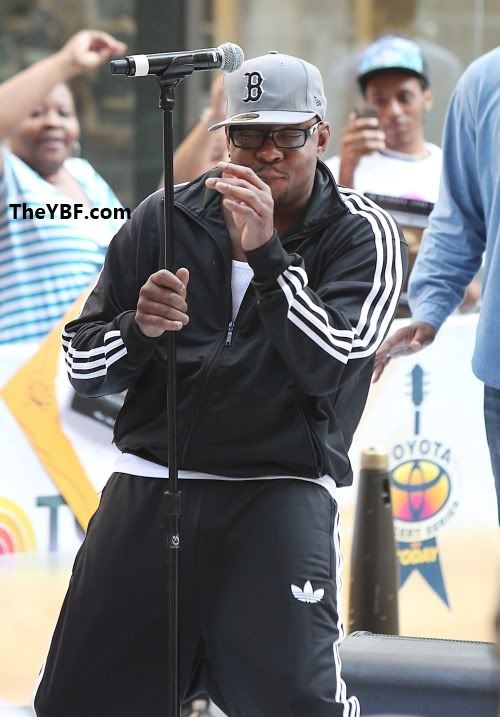 Watch "Don't Let Me Die" here:
Watch "Every Little Step" here:
Watch "My Perogative" here:
Photos via Splash