Columbus Short is in jail for violating his probation! Find out what he did and get the deets on a new lawsuit thrown at Deion Sanders and his ex-wife Pilar over their son allegedly stacking a school employee inside…
In lock up!
It seems since Columbus Short was fired from "Scandal" his life has been spiraling out of control. And it continues to do so.
The former "Scandal" star was thrown in jail after a judge found him guilty of violating his probation from a 2014 assault case. He was sentenced to 30-days in jail.
Apparently, Columbus went before a judge on Wednesday (June 8th) for a progress report where he was found in violation for dirty urine. His testing reportedly shows THC levels are continuing to increase in his system and he has not completed any of his court appointed community service.
Columbus' lawyer pleaded with the judge that the actor was dealing with the death of his sister who died of heart failure last week, but that didn't sway the judge.
He's reportedly been in custody for six days and will taken back to jail finish the last 24 days. The judge also ordered him to do six months in a residential drug treatment program.
In other legal woes...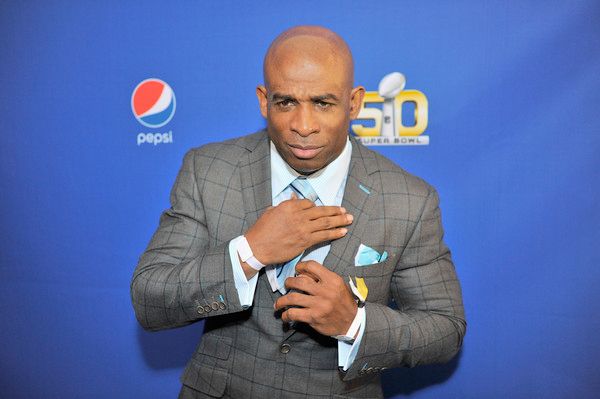 Former NFL superstar Deion Sanders and his ex-wife Pilar Sanders have reportedly been hit with a lawsuit after their son allegedly attacked a high school employee in Dallas.
According to TMZ, one of Deion's teenage sons, Shilo or Shedeur, brutally attacked the employee on school grounds, which resulted in the employee needing spinal surgery!
The site reports:
The alleged victim is John Darjean -- who claimed Sanders was breaking school rules in Sept. 2015 by using his cell phone on campus during school hours ... and he tried to confiscate the phone.

But instead of handing it over, Sanders allegedly got violent -- giving Darjean serious enough injuries that he was transported to a local hospital ... and later needed spinal surgery.

The insurance company that paid out his workers comp claim is now suing Deion and his ex-wife Pilar -- claiming they knew their son had a history of reckless conduct and never did anything to curb his behavior. The insurance company claims Deion and Pilar should reimburse them for the $26k payout.
It's unclear which of Deion and Pilar's sons committed the alleged assault.
Hmm...the basis of this lawsuit seemS questionable.
Photos: Getty