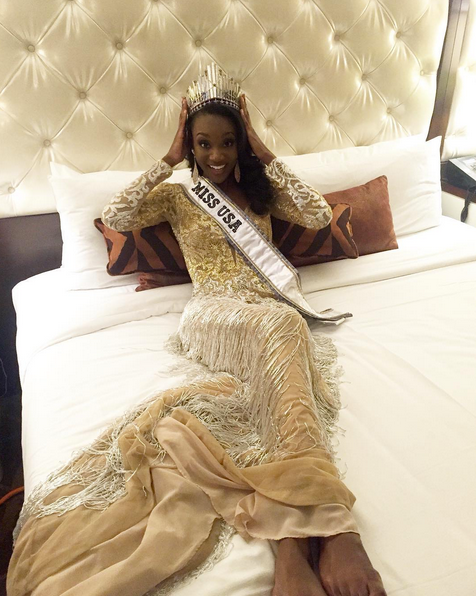 Deshauna Barber is our new Miss USA! Go behind-the-scenes with the American soldier-turned-pageant queen as she makes her first round of media rounds inside….
VSU alum and American soldier Deshauna Barber has been crowned Miss USA making history as the first Army officer to win the pageant. And now, she's making her first round of televised media appearances.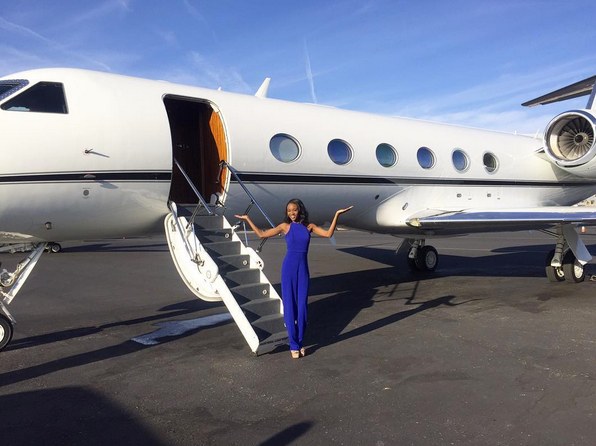 After nabbing the crown in Las Vegas Sunday night, the 26-year-old Fayetteville native hopped on a private jet to NYC ahead of a whirlwind of television interviews and appearances. She snapped it up in a cute blue jumpsuit before boarding her VIP flight.
After touching down in the Big Apple:
For one of her first stops, the YBF pageant queen sat down for an interview on "LIVE! with Kelly" (with guest co-host James Corden) to chat it up about winning the competition and how her life is moving 1,000 miles a minute.
The logistics commander (who's currently a lieutenant and hopes to make captain next month) revealed she felt confident during the pageant, but made sure to humble herself so that she didn't seem arrogant.
"It was awesome that I made it this far," Deshauna said. "I won!"
When her name was announced as the winner, she said she was overjoyed that the judges chose her out of the other 50 contestants with the honor of being Miss USA.
"I was thinking how surreal [it was]," she said. "I was just so happy to touch the crown on my head and have the sash going across my chest. I couldn't have been any happier."
By the way, she's the 3rd Miss District of Columbia to become Miss USA. Woot!
During the chat, Deshauna revealed she committed to the military when she was 17-years-old through the ROTC program at her alma mater Virginia State University and she commissioned as an officer in 2011. She also dished on both of her parents serving in the army (along her siblings) and how they met while in service. Aww…
Deshauna moved to NYC yesterday and said that she's currently roommates with Miss Universe in Manhattan. Sweet!
Peep her interview above.
Continuing her rounds: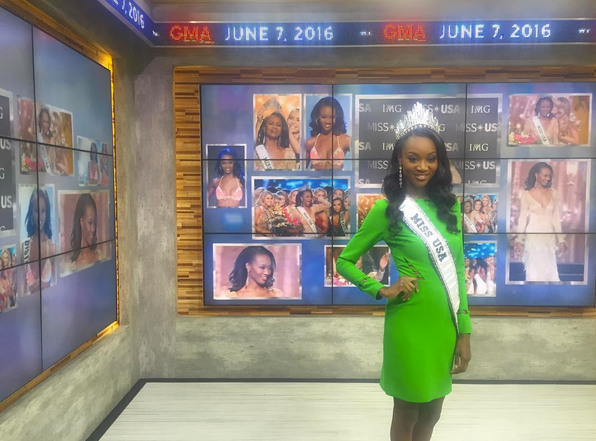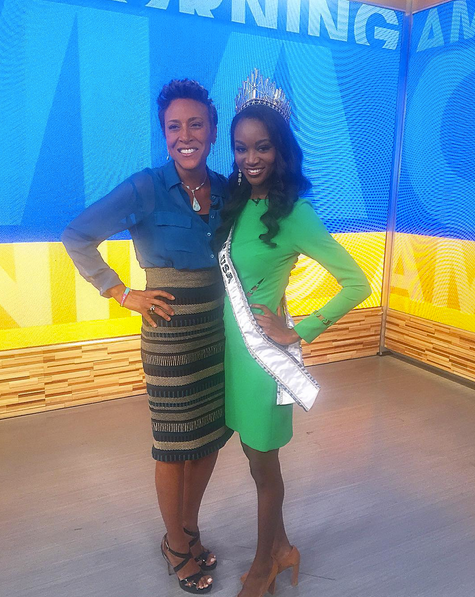 Miss USA, looking fabulous in a green dress and nude heels, stopped by "Good Morning America" to chop it up with co-host Robin Roberts about life after the win.
The U.S. Army Reserve officer dished on breaking stereotypes for women (especially women in the military) her family's long history serving in the armed forces, body shamers and more. Peep the interview below:
Beauty & brains!
Congrats again Deshauna! #BlackGirlMagic
Peep a few clips of Deshauna after taking home the crown below:
Photos: Miss USA's IG/Miss Teen USA's IG