Ciara showed up to the CFDA Awards looking fresh and fabulous.  Get into her look inside....
This is how you ARRIVE:
Singer & model Ciara hit the Hammerstein Ballroom Monday night for the 2016 CFDA Awards.  The Cavalli spokeswoman rocked a nude, flirty gown by Roberto Cavalli and shoes that we're drooling over by Stuart Weitzman, who was also her date for the evening.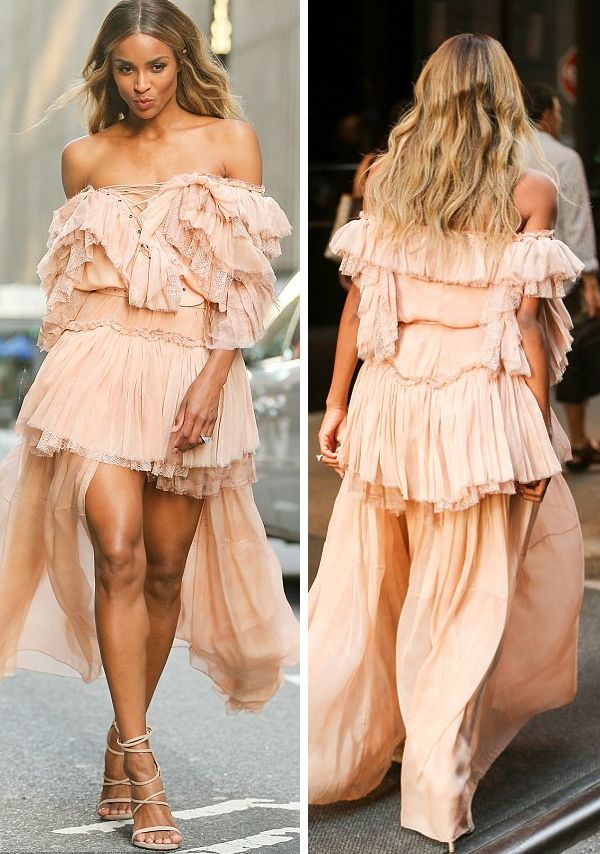 The tiered ruffles and asymmetrical cut made this nude concoction one to keep your eyes on all night.  Chick's got legs for days, and this was the perfect look to showcase them.
After her outdoor impromptu photoshoot, the "Promise" singer made her way inside the ballroom for the Awards show: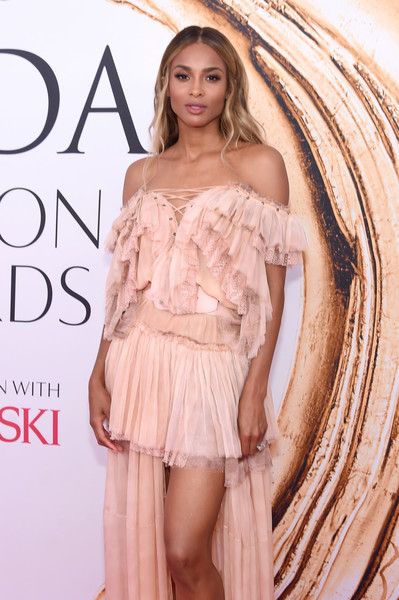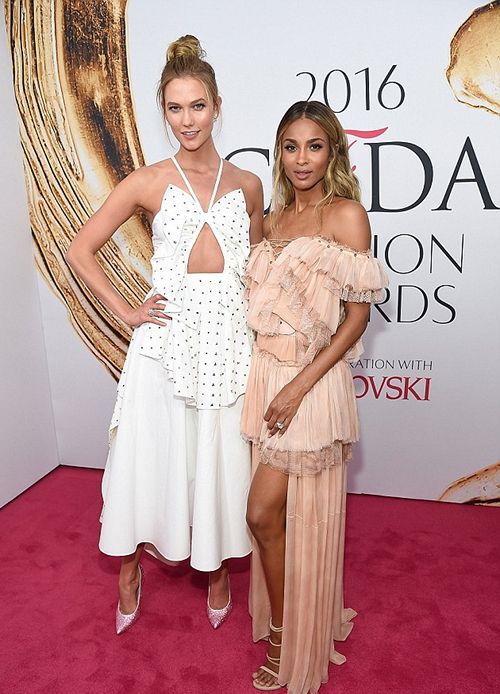 She caught up with fellow model Karlie Kloss on the carpet.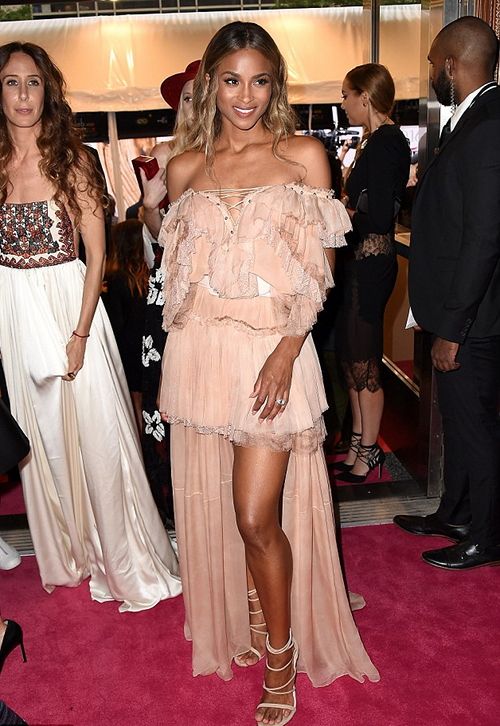 And the bronzed beauty snapped flicks with Mr. Weitzman himself. 
Slay.
EXTRAS:
1.  Actor Will Smith and former heavyweight champ Lennox Lewis will be amongst the pall bearers at Muhammad Ali's funeral on Friday.
2.  During the Broncos' visit to the White House Monday to celebrate their Superbowl win, Broncos' Demaryius Thomas thanks President Obama for pardoning mother.  STORY
3.  Hillary Clinton has mathematically clenched the Democratic nomination.  STORY
Photos: Splash/Getty