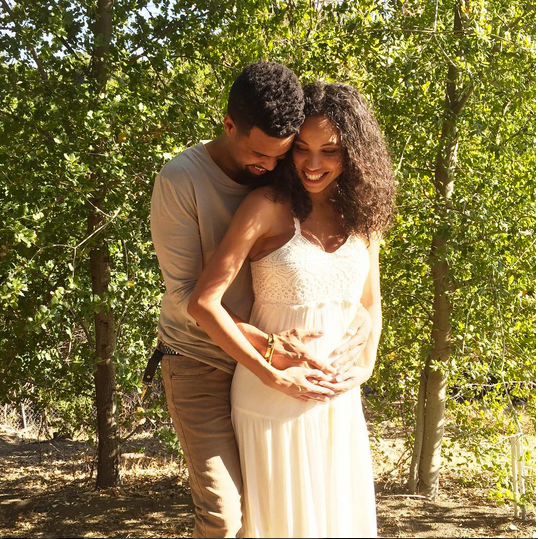 Congrats are in order for Jurnee Smollett & Josiah Bell!  Get their baby news inside...
Look who's having a baby!
29-Year-Old "Underground" star Jurnee Smollett Bell and her husband Josiah just announced they are expecting.
Jurnee posted a super cute pic of the couple holding her tiny bump and making the big announcement to fans.
She said, "He+Me+Baby= Three. So in love with this beautiful blessing God has given us. #WeArePregnant!!"
The pregnant couple is going to have tons of help and well wishes.  Jurnee comes from a huge family, and her "Empire" star brother Jussie Smollet has already taken on his uncle duties. 
He congratulated his little sis and brother-in-law saying:

My little baby is having a baby!!!!!!!! @jurneebell I remember mommy giving birth to you and now you're about to have a baby of your own. I love you so so so so much. This is the most blessed event in life and you & @josiahbell are built for it. Love y'all so much. #BabyBell is coming! #UncleJussieForTheSecondTime
Awww!
Congrats to the Bells!
Photos: Instagram