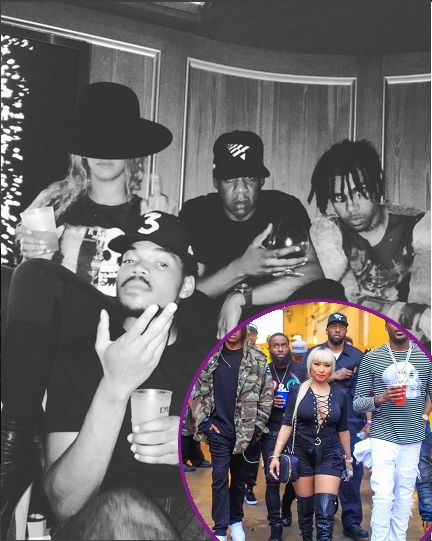 Before everybody seemed to roll to NYC last night, plenty of folks stopped in Philly for Beyoncé's Formation Tour.  Pics and video inside...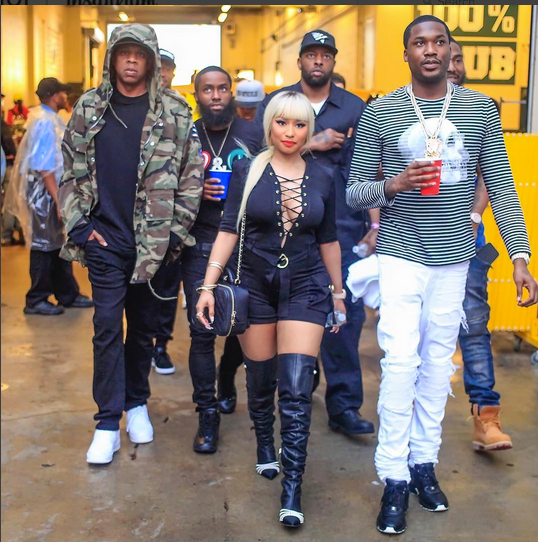 Since Meek is still on house arrest in Philly, he got permission to leave out for a bit to travel a short distance to Lincoln Financial Field for Beyoncé's Formation Tour. 
He arrived -- looking happy to be out the house -- with girlfriend Nicki Minaj, Jay Z and more before taking the stage with show opener DJ Khaled.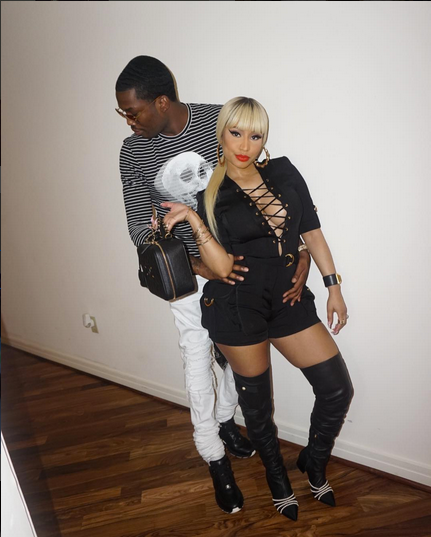 Bey's "Feelin' Myself" collaborator rocked Chanel boots that aren't even out yet with her Balmain romper and a cute Chanel bag.  She made sure her boo Meek was laced in Chanel shoes and a McQueen top.
When Bey performed their track, Nicki was on the side of the stage stanning out.  Esp. when the Lemonade Queen gave her a shout out.  Check it:
Ha.
Meek also caught up with Yo Gotti.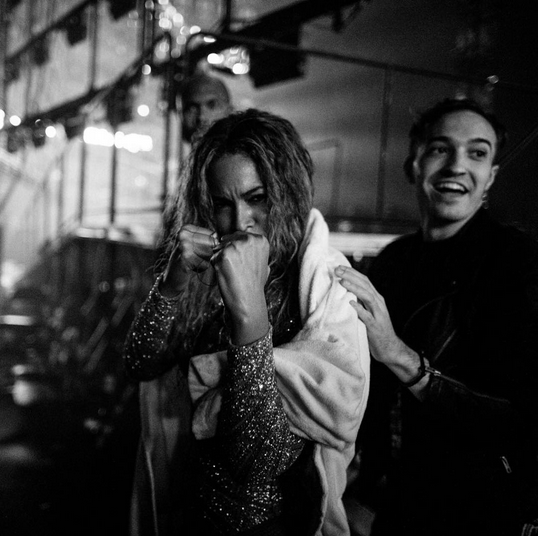 And Beyoncé was spotted backstage throwing up those hands, Ali style.
Peep the video below:
After the concert, Bey and Jay (and Khaled too) jetted off to NYC to celebrate Roc Nation rapper Vic Mensa's birthday at the 40/40 club after his popup show at Webster Hall: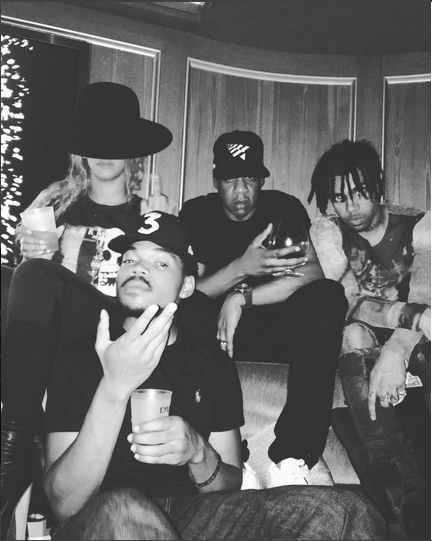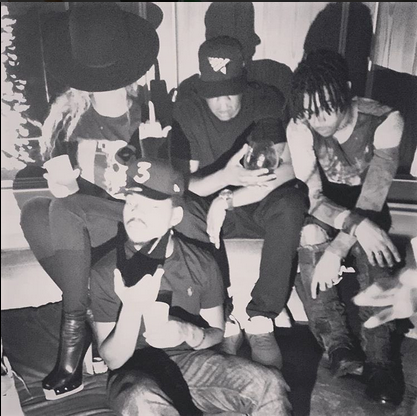 Vic's manager snapped pics of the crew and Chance The Rapper chillin'.  Squad goals, for real.
EXTRAS:
1.  BET announced they will reveal tomorrow who will be doing the Prince tribute at the upcoming BET Awards.
2.  Ohio Prosecutor will not bring charges to the mother of the boy in the case surrounding the gorilla death at the Cincinnati zoo. STORY
Photos: @codykazarian