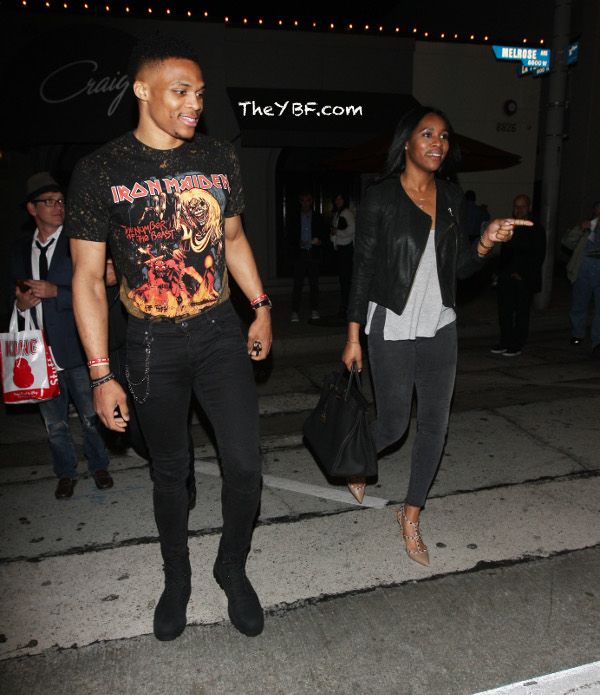 Come inside to see flicks of Russell Westbrook and his wife Nina Westbrook hitting the Hollywood scene after the Thunder was kicked out of NBA Conference finals, Drake attending Ayesha Curry's pop up restaurant and Keyshia Cole hanging out with Floyd Mayweather.
Also, get the deets on a possible breakup between Waka Flocka and Tammy Rivera inside….
Oklahoma City Thunder fought to the very end making it to Game 7 in the NBA Conference Finals against the Golden State Warriors. But unfortunately for them, the Warriors knocked them out of the series with an ending score of 96-88.
Now that OKC is out, the point guard is spending some much needed quality time with his wife Nina Earl Westbrook. The newlyweds, who tied the knot in August 2015, stepped out for the first time since the Thunder was eliminated from the series last night. They hit up celeb hotspot Craig's restaurant in West Hollywood for some good eats.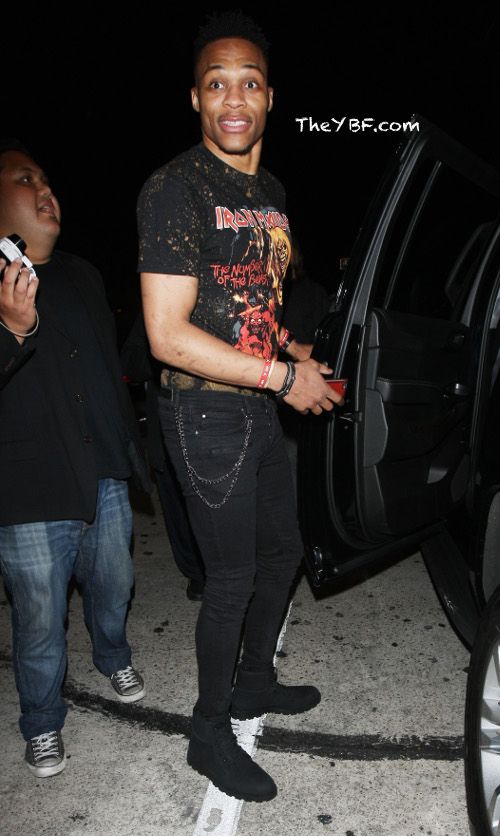 While basketball was probably one of the last things on his mind while dining out with his wife, the OKC Thunder star did share what he thinks will take his team to a championship.
He told the Oklahoman:
"Mental toughness. I think we've gotten very, very well at that point, but I think to make the next step, we have to constantly do that throughout the whole season, not just late in the playoffs, because I thought we turned the page when it got to this time of year, but I think if we constantly keep that from start to finish, it makes it easier for us in certain situations."
Better luck next year!
Speaking of the Warriors....
Over the weekend, Steph Curry's wife Ayesha Curry, who loves to show off her cooking skills on social media, opened up a pop-up restaurant in San Francisco. And she had some support from a few of A-list celebrities along with a crew of her friends.
While he's in the heat of the NBA Finals against LeBron James and the Cleveland Cavaliers, defending Warriors champ Steph Curry made sure he was front and center to support his wife's endeavors. Love them!
And look who else popped up:
Newest Warriors fan?

Drake kicked it with Steph Curry at Ayesha Curry's pop-up restauranthttps://t.co/YraNux1uOApic.twitter.com/B3XcrsRABv

— Bleacher Report (@BleacherReport) June 5, 2016
Yep, Drake! Since his beloved Toronto Raptors aren't in the NBA Finals, the Young Money rapper stepped out to show Ayesha support and to chow down on some of her famous "global barbecue." Sounds yummy!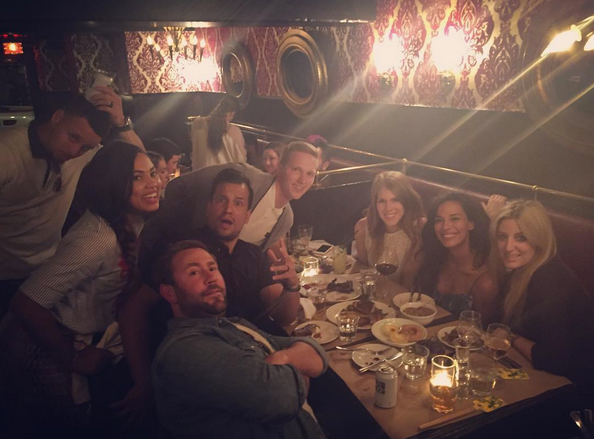 Fun times!
In not so good news....
It appears rapper Waka Flocka Flame and his "Love & Hip Hop: Atlanta" wife Tammy Rivera may have called it quits. Tammy hit up her Instagram recently, posting a quote that alludes they may have called it quits…at least for now. The quote reads "Not everyone you lose is a loss. Unless it's me then you f*cked up."
When a fan said "Waka is lucky" under the pic, she responded with "WAS lucky."
Oh.
But she'll still rumble with a chick over him because she said he's still her friend and her loyalty runs deep. She clapped back at a fan saying:
The fan responded:
Hmm...sounds like someone needs a storyline for the next season. Just sayin'....
And in new "hook ups":
Are Keyshia Cole and Floyd Mayweather dating?
We're not exactly sure, but they're surely giving off vibes that something could be brewing between the two.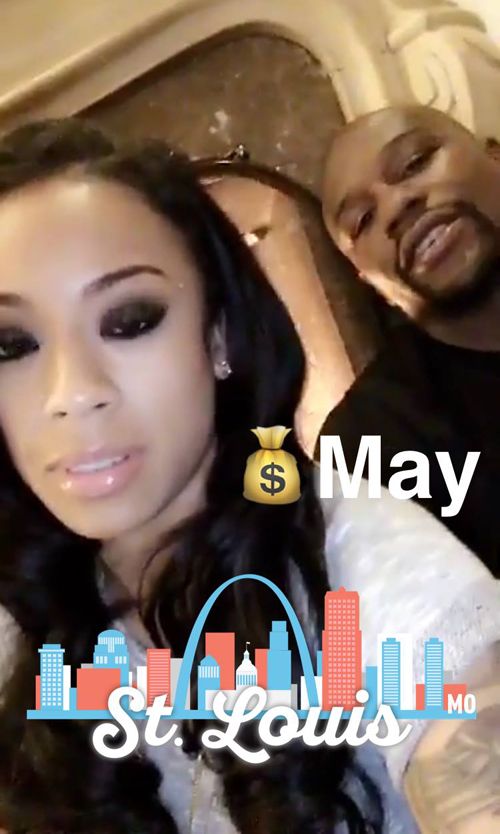 After getting over Birdman (who she was rumored to be dating), it seems Keyshia is spending her free time with Floyd "Money" Mayweather. Keyshia made it known she was hanging out in Las Vegas with Floyd last week. And now, their "trip" has extended into St Louis.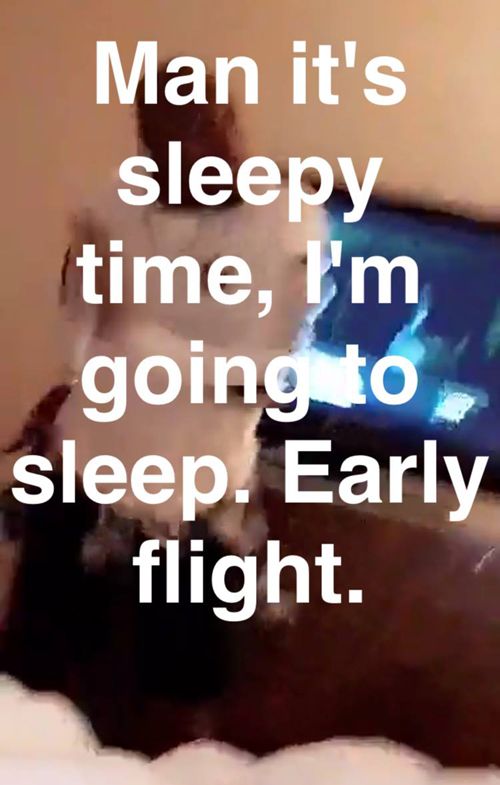 The "I Remember" singer posted up a few flirty videos of herself and Floyd. In one clip, Keyshia talks about getting ready for bed, but records Floyd dancing as she lays in the bed. Mmhmm…
It's also interesting to note, Keyshia attended Floyd's daughter's sweet 16 and he copped the singer a new Mercedes-Benz after a lavish shopping spree.
Floyd and his chicks....
Photos: Splash/Ayesha's IG/Tammy's IG/Keyshia's Snap