Kobe Bryant was honored with the Athlete of the Decade award at the 2016 Guys Choice Awards. Come inside to celebrate with the icon….
NBA superstar Kobe Bryant may have retired from the game, but he's still sweeping up awards for his illustrious career.
The five-time NBA champion was honored at SPIKE TV's 10th annual Guys Choice Awards as the Athlete of the Decade held at Sony Pictures Studios last night. The Black Mamba wowed us all during his 20-year NBA career and had the world on fire when he scored a cool 60 points during his last game in April.
Compton native and huge Kobe fan Kendrick Lamar nabbed a photo-op backstage with Black Mamba.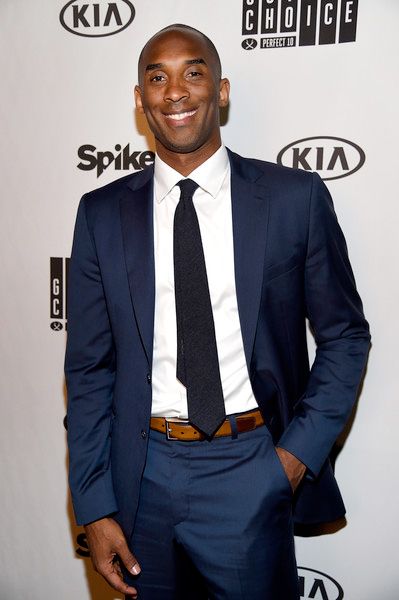 And Kobe was looking fresh as ever in a navy blue tailored suit.
Rapper RZA came out to show his support.
On the carpet of the show that honors Men of the Year and the women they love....
New parents Chrissy Teigen and John Legend were front and center bringing the coupledom fab on the red carpet.  John performed during the show.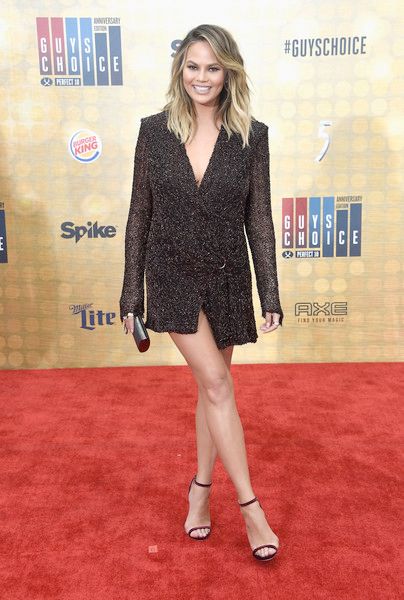 The SPIKE TV "Lip Sync Battle" host came dressed to impress in a plunging tuxedo dress and sandals.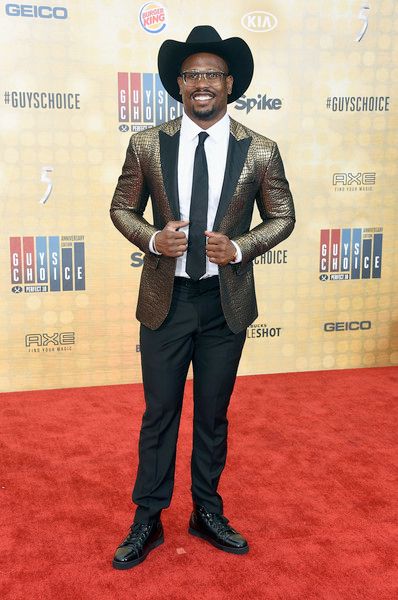 Super Bowl champ Von Miller was all about the cowboy lifestyle (he DOES play for the Denver Broncos) rocking a cowboy hat and a gold blazer for the occasion.  Plus, he's Texas all day.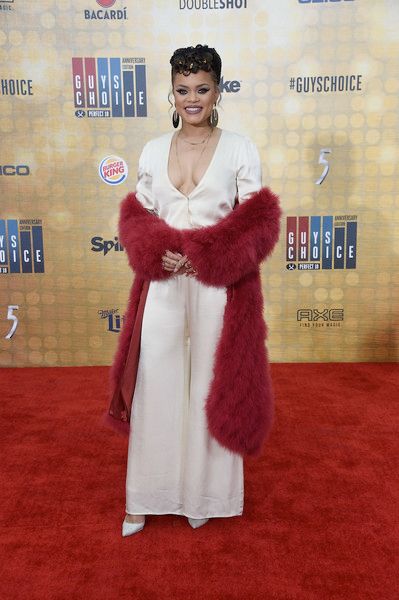 Soulful songstress Andra Day pulled off her old Hollywood glam steez as only she can before performing during the show.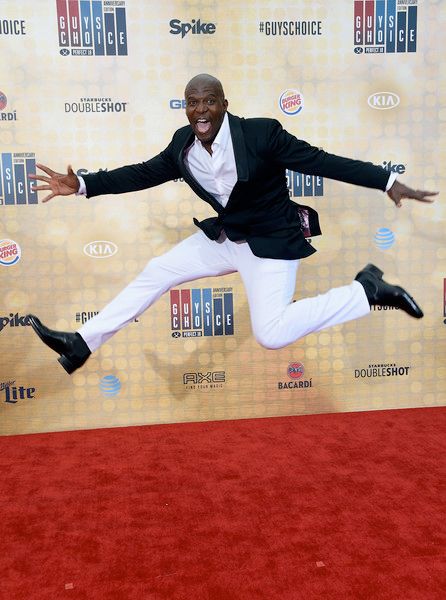 And actor/host Terry Crews did his signature pose on the carpet.
Congrats to Kobe and the winners!  The 2016 Guys Choice Awards air June 9th 9/8c on SPIKE.
Photos: Getty