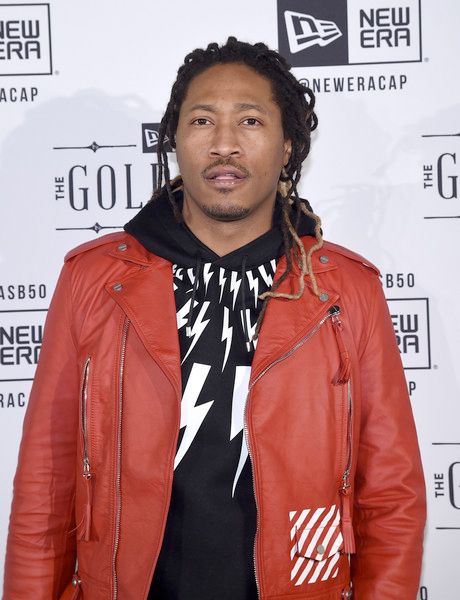 Future will reportedly be heading back to court for child support after his first baby mama Jessica Smith filed for more support. Meanwhile, Gilbert Arenas is busy gloating on social media after winning a $3 million defamation suit against his baby mama Laura Govan. Deets inside….
With four baby mamas, Future has his hands full.
The "Jumpman" rapper (government name Nayvadius Wilburn) will be heading to court soon after his first (of four) baby mama Jessica Smith filed paperwork for more support.
According to the Jasmine Brand, Jessica - the mother of Future's son born in 2002 - is requesting to have her $2,800/month child support payment increased. In the legal documents, Jessica claims the rapper is neglecting their son and that she should be award more money since his career taking off and he's raking in more money. You'll recall, she took him to court in 2013 where they settled on the $2,800/month payment.
Jessica allegedly claims their son suffers from emotional and behavioral issues stemming from Future's neglect as a father and with the exposure of his father's lavish lifestyle in the media. She claims he now needs behavioral and clinical therapy to address the emotional trauma and is in need of specialized tutoring since he's not doing well in school.
Between Jessica and Ciara, Future will be in-and-out of family court more than a little bit.
In other legal drama: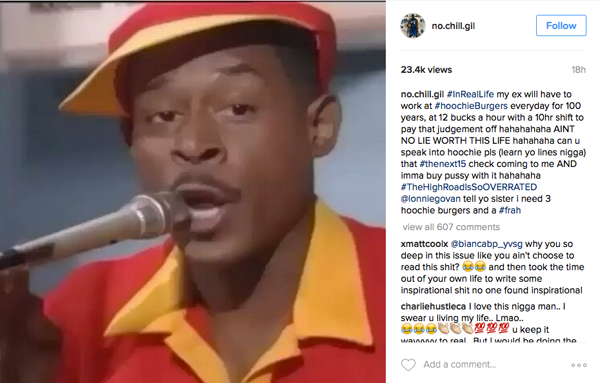 Petty levels are higher than usual for former NBA baller Gilbert Arenas. Apparently, Gilbert won BIG in court recently against his baby mama Laura Glovan and he isn't wasting any time to roast her on social media.
Last year, Gilbert filed a $3 million defamation suit against Laura after she blasted him for supposedly giving her multiple STDs and leaked information to media outlets alleging he slept with her sister Gloria Govan.
Well, a judge ruled in Gilbert's favor and now Laura has to cough up $3 milli. Yikes! He hopped on Instagram to blast his baby mama, saying she'll have to work at Hoochie Burger (a fictional burger joint from the Martin sitcom) to get his coins.
He's since deleted it.  ZERO chill.
Meanwhile, Laura seems unbothered as she has not mentioned anything about the suit...yet:
The drama of it all....
Photos: Getty/Instagram