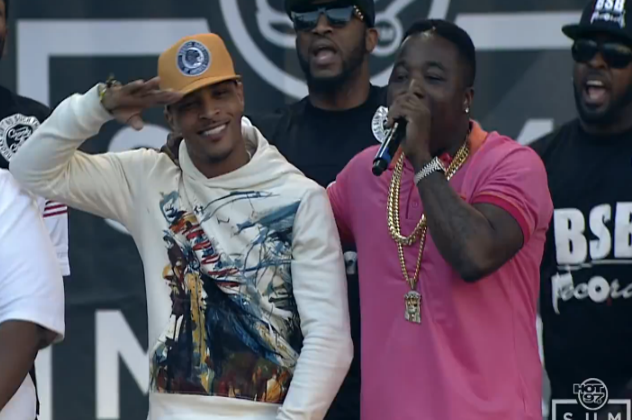 Rapper Troy Ave has been arrested and charged after the rapper was caught on video firing off a gun at the T.I. concert Wednesday night.  Deets inside, plus the video and what T.I. and the mother of a victim are now saying...
Mayhem broke out when shots were fired Wednesday at Irving Plaza in NYC during a T.I. concert.  And now, rapper Troy Ave (government name Ronald Collins) has been arrested....AND caught on surveillance video shooting a gun!
In the video, Troy is seen limping into the green room after reportedly -- according to NYPD -- shooting himself accidentally in the leg.  He then raises a gun and shoots toward a scattering crowd.  He's currently recovering in the hospital.
Other reports suggest he was shot at first before the surveillance video began.  His longtime friend Ronald McPhatter, who was said to be "very protective" but may not have been serving in an official bodyguard capacity, was shot in the stomach and pronounced dead at Beth Israel hospital.
ABC News says today that Troy is the person who shot Ronald.  Manhattan's District Attorney's office said Troy will not be arraigned until he's released from the hospital.
NYPD confirmed Troy was charged with attempted murder and criminal possession of a weapon last night.
ARREST UPDATE: Roland Collins (A.K.A. Troy Ave), 33, charged with Attempted Murder & Criminal Possession of a Weapon https://t.co/pb7IbuwbK5

— NYPD NEWS (@NYPDnews) May 26, 2016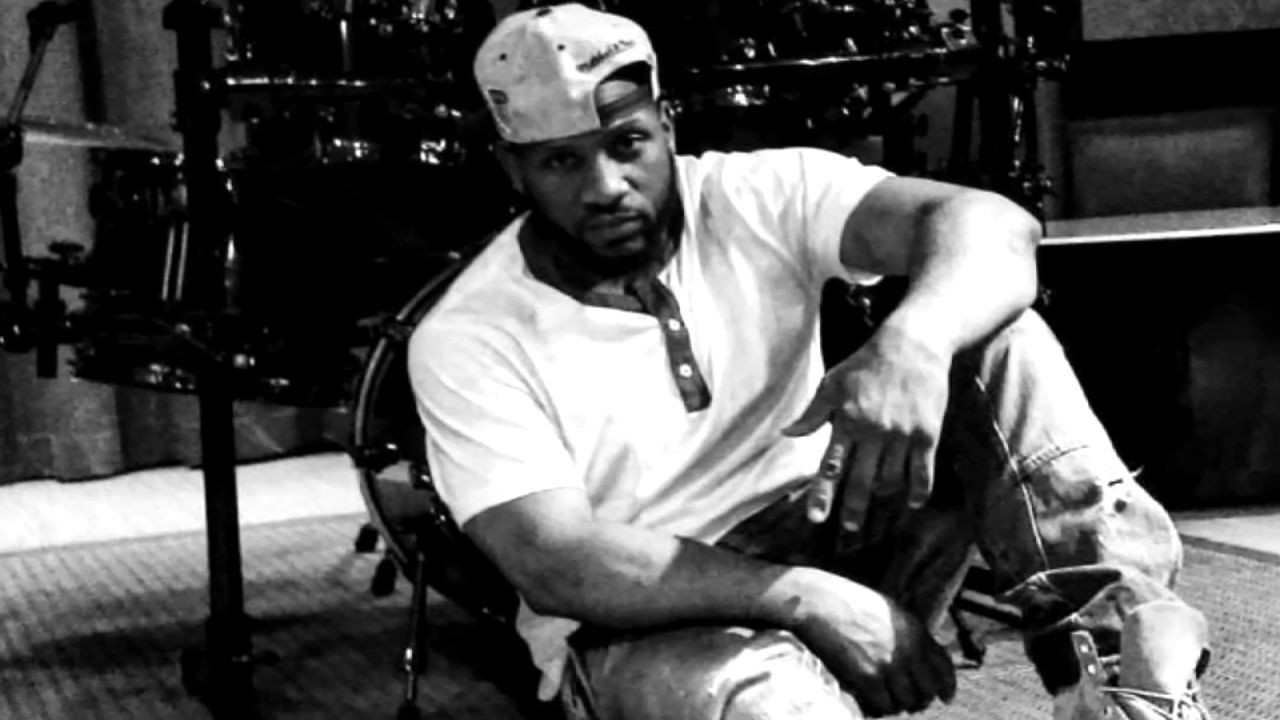 Ronald's mother Rose told ABC News that her son took a bullet to save a longtime friend.  She said:
"My son jumped in to assist Troy," she said. "He was very protective. He was very protective of his family."

"Right now I probably am trying to figure out what happened and why. You know, I want answers.  He loved everybody. He had a big heart."
Sad.
Five 9 mm casings were reportedly recovered from the green room area, indicating a 9 mm handgun was used.
The shooting happened before T.I. took the stage, and his afterparty at 1Oak was cancelled after news of the shooting hit the airwaves.  T.I. responded to the incident yesterday saying:
We've also learned that T.I.'s concert for high school grads from several schools in south Florida on June 11th. The promoters have now cancelled that event and are demanding their $55K deposit to be returned.
TMZ reports:
The promoters fired off a legal notice saying, due to the shooting, "the quality of the Talents services is not satisfactory to our Client." They added ... the event was marketed "as a safe environment for the students."
Damn homie.
Photos: Youtube/ABC