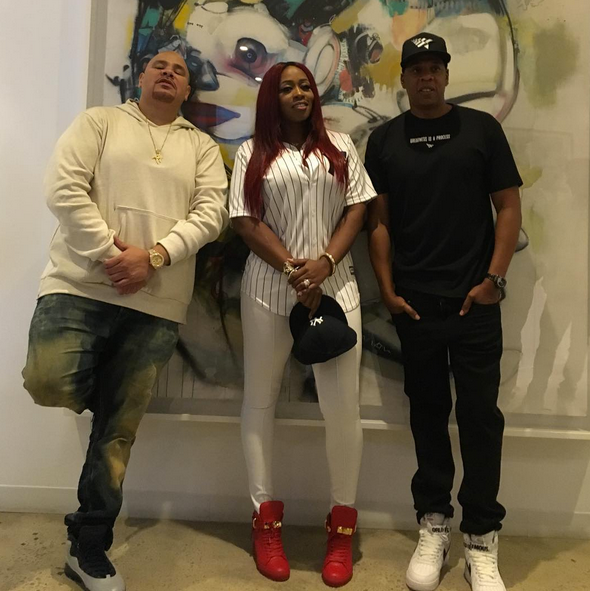 Fat Joe & Remy Ma's new track "All The Way Up" just went up even higher. Jay Z was tapped for the remix and he's spitting rhymes about Beyonce's Lemonade and the late Prince. Take a listen inside….
Jay Z just blessed Fat Joe and Remy Ma's new track "All The Way Up".
For the remix, that also features French Montana and Infared, Hov addresses Beyonce's LEMONADE album for the first time. Damn near every one thought Bey was airing out the dirty laundry, but that's not the case.
Here's what Hov had to say:
"You know you made it when the fact your marriage made it is worth millions / Lemonade is a popular drink and it still is."
Like we suspected since LEMONADE dropped, he's a fan.
The Brooklyn rapper then name drops his daughter Blue Ivy and throws in a nod to Prince.
He rapped:
"Until our babies showered in gold, n*gga / Blue lookin' like Pac in the tub / David LaChapelle levels of not giving a fuck / Prince left his masters where they safe and sound / We never gon' let the elevator take us down."
The track is currently streaming on TIDAL. Take a listen to a snippet below:
And here's a clip of Remy turning up in the car when the track premiered on the radio last night:
Thoughts on Hov's lyrics?
Photo: Remy's IG/Joe's IG