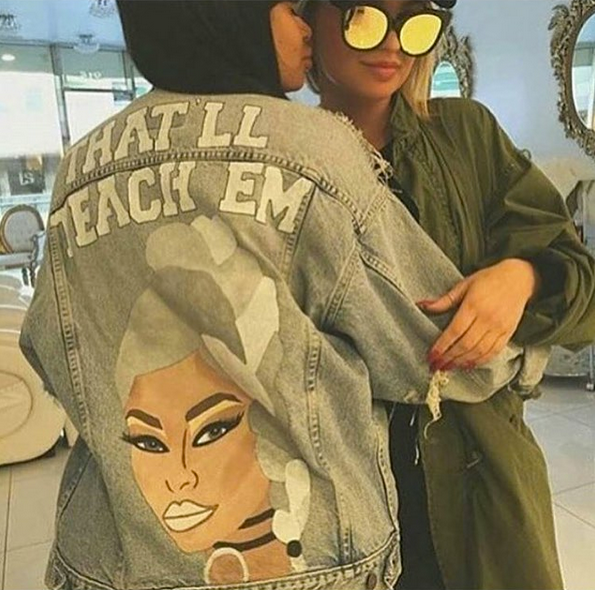 Blac Chyna is the queen of "revenge" so to speak. And now, it appears she could be on her petty steez. Find out what we mean, plus peep Chy & Rob's baby sonogram along with her emotional note inside…
One of Blac Chyna's favorite phrases just took on a new life.
If you keep up with the Lased Boutique owner on SnpaChat, then you'll know one of her favorite sayings is "that'll teach 'em!" She says it on a regular.
The former stripper even has her fiancé Rob Kardashian saying it as we've spotted him saying the phrase numerous times on her SnapChat.
But now, she's wearing her favorite saying. Thanks to one of her friends, she was gifted an oversized denim jacket with the phrase "That'll Teach 'Em" going across the back over a CHYOMJI of her face. She said, "How dope is this? Thank you so much! That'll teach 'em…that'll definitely teach 'em."
Check it:
As you all know, the Kardashian Klan didn't welcome Chy with open arms once she and Rob started hooking up in January. Chy and the Kardashian have a long history together and it isn't pretty. But, after Rob proposed to her and she became pregnant with his baby, it seemed the family started to conveniently welcome her in the fold.
Chy's former bestie Kim Kardashian West was spotted heading to the doctor with Rob and Chy a few weeks ago.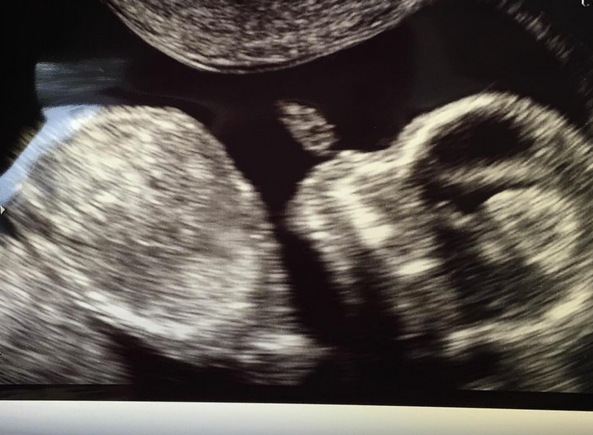 As she bumps along on her second pregnancy journey, the soon-to-be Mrs. Angela Kardashian got emotional when she posted up the first sneak peek at her upcoming new bundle of joy. She shared a sonogram picture with the caption:
"For a long time I felt like King was going to be an only child. That he was my greatest blessing and we were gonna live happily ever after together Just the 2 of us, I was no longer looking for love because I thought I had all that I needed. We needed. But look at God ! Here I am Engaged to be married to one of the greatest men I know who loves King & I unconditionally AND having another bundle of joy! I just want to say Never give up & ALWAYS have faith because fairytales DO come True #LookAtOurLittleNugget #KingsGoingToBeABigBrother"
Well good for her. 
She has also been her fans up-to-date on her pregnancy weight gain, revealing she has gained 20lbs already:
We're just twidling our thumbs to see if the baby will be a boy or a girl...
BONUS:
Rob and Chy were spotted grabbing a late night movie yesterday... And they also hit up Burnim Murray studios -- the production company behind "Keeping Up With Kardashians". Working out their fees possibly?
And at a friends' house playing with King and other kids:
Photos: Chyna's IG