Amber Rose's new late night talk show will be here sooner than you think. Find out when it will debut, plus Cory Hardrict just nabbed himself another gig.  Deets on histwo-character role in the upcoming flick Destined inside…
We told you Amber Rose, above posing it up the launch of her new "Goddess" digital character yesterday in L.A., will be hosting her own weekly late night talk show on VH1. And now, we have learned the show's premiere date.
The "Amber Rose Show" will debut Friday, June 17th at 11pm EST on VH1.
The self-proclaimed feminist's new show will be produced by Dr. Phil's and his son Jay McGraw's Stage 29 Productions.
The eyewear designer will be bringing some provocative, yet entertaining celebrity interviews with guests on topics including pop culture, motherhood, relationships, friendships, race and entrepreneurship.
Amber has a few words for her competition. She said,"I am very excited to be joining forces with such an amazing network to deliver a fresh perspective on the primetime talk show. Join us as we break all the rules and redefine late-night. Watch out Fallon, here comes Muva!"
Yep, this is really happening. Will you be tuning in?
In movie news...
Brotherly Love star Cory Hardrict is gearing up to pull off a two-character role in a new film titled Destined. He will be playing two entirely different characters in the same film, which is being billed as a breakout, tour-de-force performance. He's also listed as an executive producer.
According to Shadow and Act, Destined will be about a pivotal moment in 13-year-old Rasheed's life that splits off into two possible outcomes. In one, he becomes an up-and-coming architect being used by cynical real estate developers to gentrify and destroy his old neighborhood; and in the other he becomes a powerful drug lord who rules his surroundings but may regret what he's built.
Sounds interesting.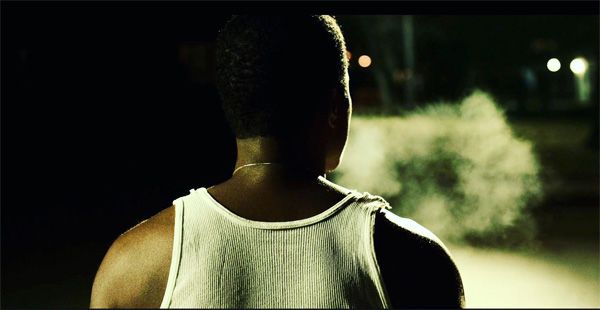 The film is being helmed by Qasim Basir (Mooz-Lum) and it will star LaLa Anthony, Hill Harper and Mo McRae, who played Becky's love interest on "Empire." LaLa and Hill are also executive producers of the film.
Destined will make its world premiere at the upcoming Los Angeles Film Festival on Monday, June 6th.
Cory has been busy since Brotherly Love. He has joined the cast of Hulu's new pilot "When the Street Lights Go On," he's currently filming for the Tupac biopic All Eyez On Me and he will star in the sci-fi thriller Spectral.
BONUS:
Looks like former "Love & Hip Hop: New York" star Jim Jones and his fiancé Chrissy Lampkin, along with Mama Jones, are coming back to reality TV!
We spotted these flicks making rounds on Instagram today that allude the engaged couple is gearing up for a new reality show. It appears they're moving from VH1 to WEtv.
We wonder if they jumped the gun on the news because none of these pics are on their social media accounts any more.
There are very few details about the new season, but we'll let you know.
Are you here for it?!
Photos: WENN/Shadow and Act/Instagram