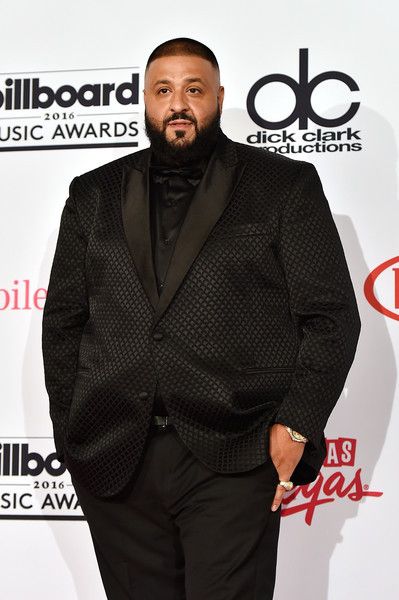 DJ Khaled is letting the world in on what happens when a celeb like himself gets starstruck by Beyoncé, and it's hilarious.  Deets inside on why he says he's terrified of his boss Beyoncé....
He may be opening for the Queen on her Formation World Tour (and killing it), but he hasn't even spoken to her yet.  Ha!
While taking over T-Mobile's Snapchat on the pink carpet at the Billboard Music Awards last night, Khaled told media he's terrified of his boss Beyoncé.  Not because she's a witch with a 'b', but because he's too starstruck and doesn't even trust himself around her!
He told media that he usually says 'Hi,' then runs off.  He doesn't want to say anything wrong or mess anything up.  And his new manager, Bey's husband Jay Z, is usually with him when this goes down.
Another thing he's scared of: Flying.  He hasn't flown on a plane in 8 years and takes his We The Best bus EVERYWHERE. He's working on that fear of flying thing.
The Snapchat King revealed he's releasing his new album soon. MAJOR KEY.
In the meantime, he has been approached about doing a reality show but he's surprisingly not interested. He "wants to do a movie or tv show, something iconic" instead.
Photo: Getty