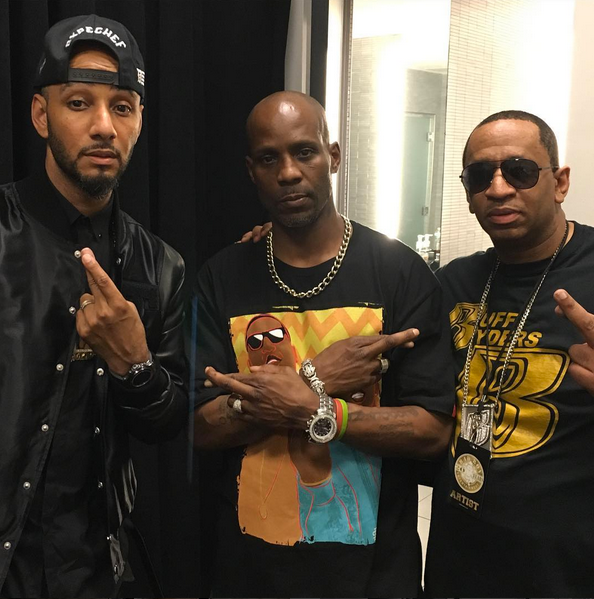 The 2nd night of the Bad Boy Reunion Tour went down at the Barclays Center last night. And it was just as LIT as the first night. Check out our round up of pics and videos inside…
Fans filled the Barclays Center last night for the 2nd night of the Bad Boy Reunion Tour.
Diddy and the Bad Boy Family rocked out like they use to in the 90s to commemorate late rapper Christopher "The Nortorious B.I.G." Wallace on what would have been his 44th birthday. Happy Birthday Biggie!
Special guests DMX and Swizz Beatz were last night's special guests. The Ruff Ryders took the stage and concertgoers could hardly contain their excitement as X spit his gritty rhymes and Swizz danced it up alongside the Yonkers rapper to his beats.
After running through their hits "Ruff Ryders Anthem," "Party Up," and "What These Bitches Want," X gave a tribute to B.I.G. saying:
"This is the birthday of one of rap's legends. This is the birthday of one, who has inspired me when not many people inspired me. We have to remember why we're here and say happy birthday and celebrate his life, as opposed to mourning his death."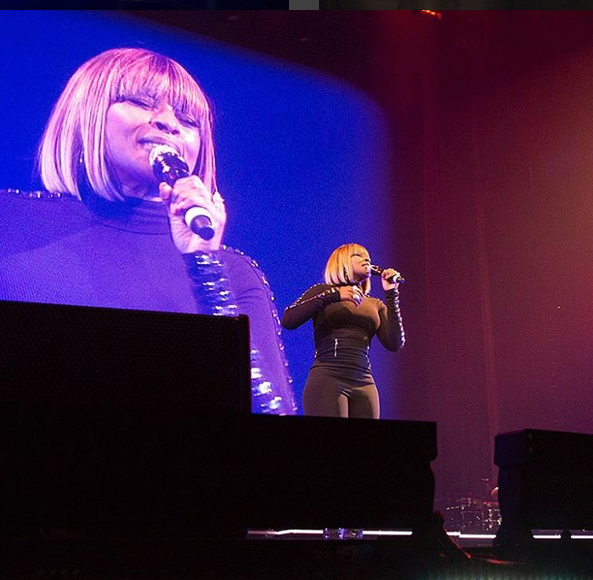 R&B songstress Mary J. Blige returned for the 2nd night to hit her signature two-step and belt out her vocals. As Diddy introduced the Queen of Hip Hop Soul, he shared how he asked God to send him a miracle and that prayer was answered when Mary stepped into his life.
Following their high-energy set of "Love No Limit," the Hip Hop mogul and the soulful songstress embraced each other as the crowd went wild.
Check it: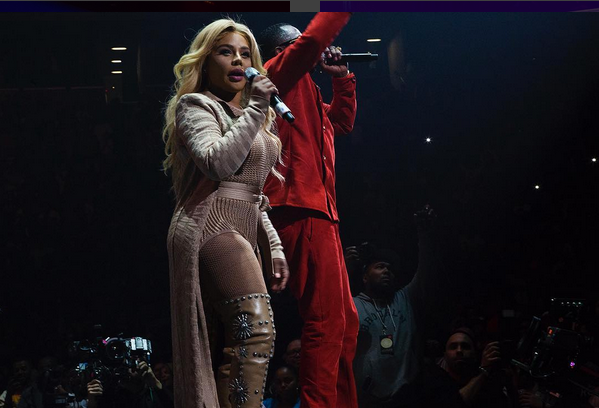 Also returning for the 2nd night, Lil Kim hit the stage rocking a different ensemble from the previous night.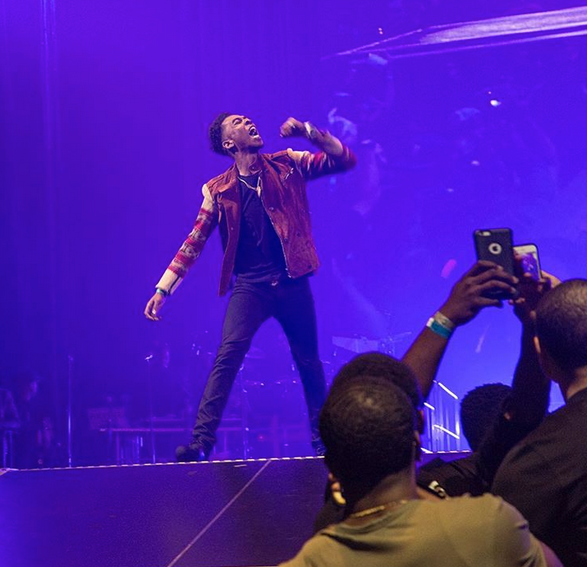 The Queen Bee ran through her hits and then brought out newcomer Desiigner to perform his hit track "Panda."
Check it: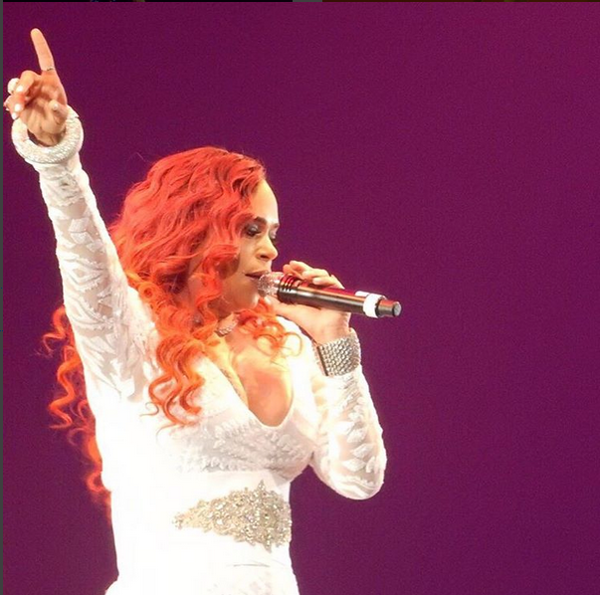 R&B singer Faith Evans also returned to hit the stage to remember her late husband Biggie. Faith still looks great.
For a surprise performance:
Former Bad Boy rapper Shyne served up a performance via satellite from Belie. As you may know, Shyne was deported to his native Belize after serving nearly 9-years in prison for that infamous NYC nightclub shooting in 1999.
Before he kicked off his performance of his track "Bad Boyz," he said, "Happy birthday to the greatest rappers of all time" and proceed to spit his rhymes. Peep the clips above and below:
Nice!
Several YBF celebs came out for night 2 of the tour, including Cassie, French Montana, Fabolous, LaLa Anthony, Naturi Naughton, Ray J, stylist June Ambrose (who styled Diddy for the night), Diddy's sons and tons more. Peep the flicks below: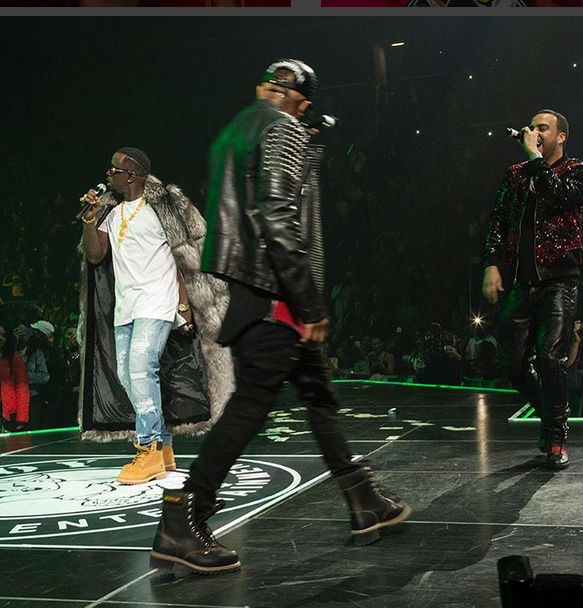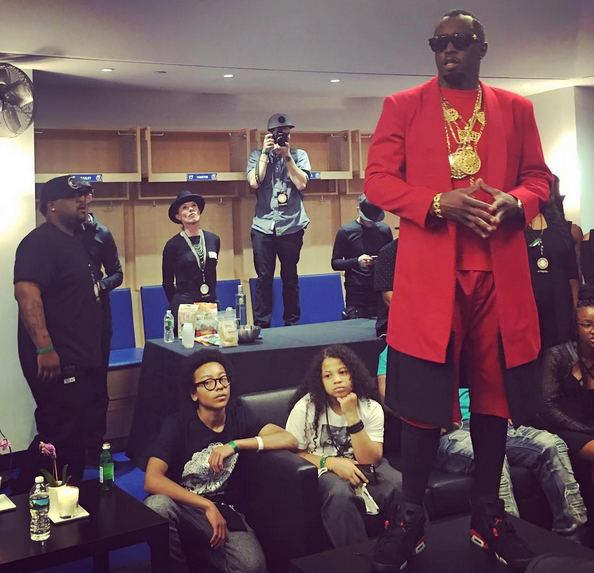 Kim and Fab last night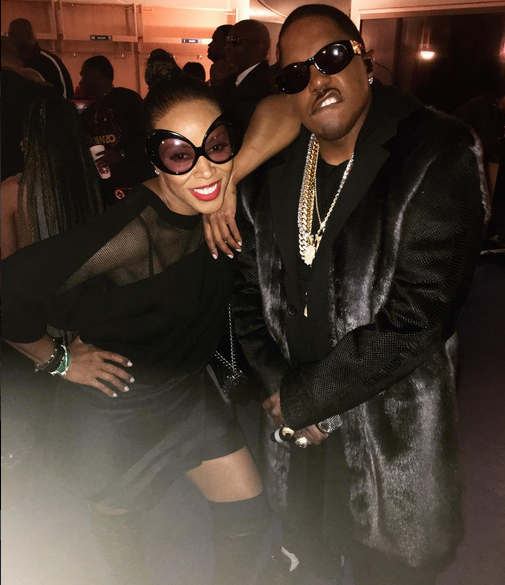 We've rounded up tons more videos for another epic night of 90s hits:
And here's how they closed the show:
The 25-date tour will then start making its rounds across the nation in August. You can cop your tix on Live Nation. Get ready!
Photos: Diddy's IG/Swizz's IG/June Ambrose's IG/LaLa's IG/@barclayscenter/@revoltv/@rhf_inc/@elliottwilson